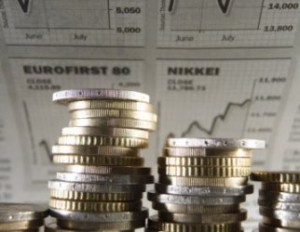 The world as we know it has changed dramatically since I first left for Nigeria in 2004 at the behest of the World Bank's International Finance Corporation (over the past decade I've worked as both a consultant and executive at financial services companies in and around Africa).
As I return home to Canada, global economies it seems are still picking up the pieces following the dotcom bubble bust, 9/11, the great recession, the U.S. housing market collapse and the resulting credit crunch.
The U.S growth rate remains tepid to say the least and unemployment situation is much worse than most economists would have you believe. America's industrial complex meanwhile has been destroyed, leading to situations like the Detroit bankruptcy.
The picture overseas isn't much brighter. A large portion of the OECD is struggling with weak economies, rabid unemployment—particularly among youth—and weak banking systems have created financially fragile governments.
Even the supposedly unstoppable BRICS countries (Brazil, Russia, India, China and South Africa) have slowed down as Europe and the U.S. face ongoing economic headwinds and exports to these areas slowed.
And yet, equity markets in the U.S. stand near record highs, oil is trading at more than USD$100 per barrel and most commodities sit significantly higher than they did 10 years ago. How can this be? Some chalk it up to quantitative easing, essentially the printing of money by the world's central banks, and the subsequent buyback of debt giving financial institutions a chance to rebuild their balance sheets.
The actions of Messrs. Bernanke; Draghi; Abe et al. are starting to trickle down. The U.S. housing market for instance is in recovery mode with the construction sector, one of the largest employers in the country, finally adding jobs. This should, in theory, help boost consumer spending which will no doubt help churn the global economy back into high gear.
Since securities markets typically move ahead of the economy, we can expect—and indeed have already seen—an uptick in equity markets.
Meanwhile, I expect the energy sector to stabilize including a drop in oil prices as shale gas, particularly from the U.S. and Australia, finds its way around world markets, loosening OPEC's grip on global energy supply.
This cheaper fuel along with increased liquidity present potential buying opportunities for investors. The best way to benefit, in my opinion, is to look for the major winners of a growing U.S. economy and cheaper oil. The answer is Europe and the BRICS.
While U.S. markets have already started to move ahead of economic growth but most European markets are still well short of their all-time highs and emerging markets have a long way yet to run as their economies will grow rapidly on the back of a recovery in the U.S.
The easiest way to take advantage of these opportunities is through emerging market and global titan ETFs traded on either the TSX or NYSX.—Malcolm Gilroy
Read more on ETFs and get MoneySense' ETF All Stars 2013
Malcolm is a seasoned executive in the financial services industry, having held senior management positions in North America, Europe and Africa including as a technical adviser for Nigeria at the IFC. He's currently working as a consultant.