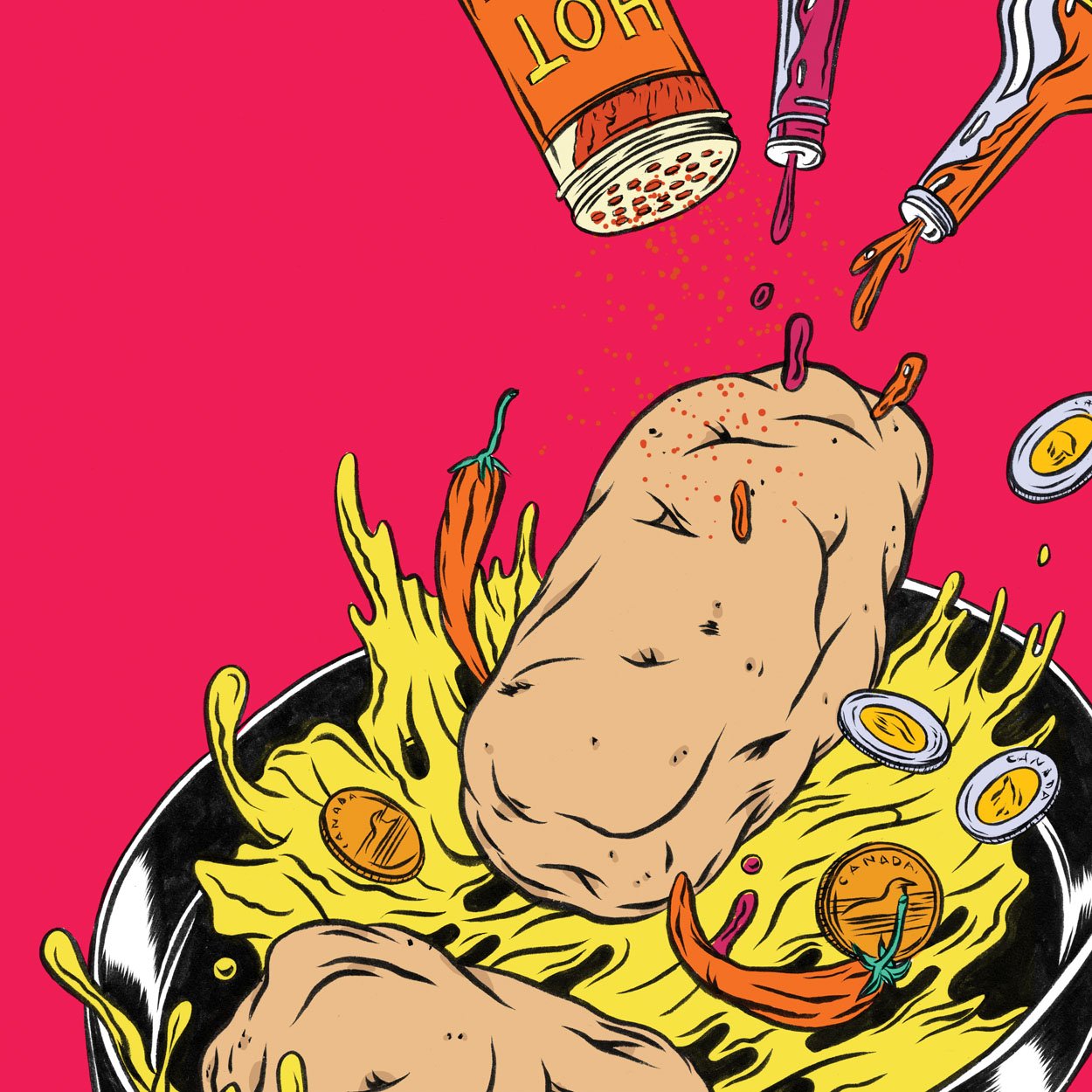 I'm looking forward to talking about the finer points of the Hot Potato portfolio on Saturday, May 27 at the Toronto Reference Library during the MoneySense Roadmap to Riches event. The gathering features a variety of speakers.
SKIP AHEAD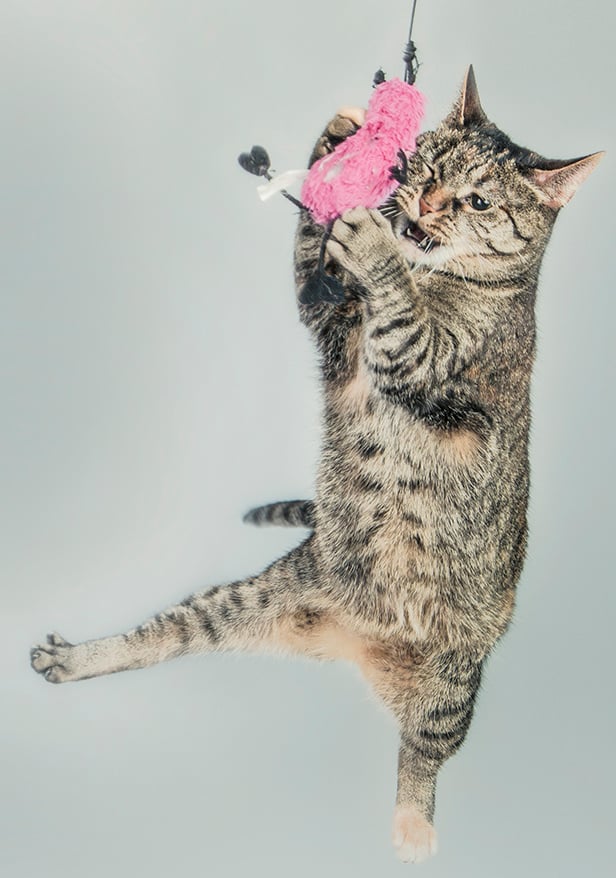 As a result, it seems like high time to update the returns of the Hot Potato portfolio. You'll remember that it's a momentum-based take on the Couch Potato portfolio that we introduced last year.
As a MoneySense reader you should be familiar with the Global Couch Potato portfolio. It favours low-cost index funds (or exchange traded funds) and splits its money equally between Canadian bonds, Canadian stocks, U.S. stocks, and international stocks. It is a good option for hands-off investors because it requires only a minimal amount of tending.
The Global Hot Potato is different. It picks from the same four indexes the Global Couch Potato uses, but it puts all of its money into the single index that performed the best over the prior 12 months. For instance, it was invested entirely in U.S. stocks in 2015 and for much of 2016. It moved into Canadian stocks in the fall of 2016. As a result, it is a much more active—and more concentrated—approach.
I updated the return data for both portfolios through to the end of the first quarter and you can examine the results in the table below. The figures assume monthly rebalancing and do not include trading frictions such a fund fees, commissions, and taxes.
Couch Potato Returns
Compound Annual Growth Rate
Period
Global Hot Potato
Global Couch Potato
Difference (pp)
1 Year
15.4%
13.9%
+ 1.5
3 Year
15.4%
8.7%
+ 6.7
5 Year
16.2%
10.9%
+ 5.3
10 Year
9.7%
5.7%
+ 4.0
20 Year
14.3%
6.9%
+ 7.4
30 Year
13.8%
8.0%
+ 5.8
As you can see, both portfolios have done well over the last year. I'm happy to say that the Hot Potato came out on top during all of the periods listed and often by a wide margin. However, it is important to point out that the Hot Potato can't be expected to outperform all of the time. There may be long periods when it trails the Global Couch Potato portfolio. Similarly, neither portfolio will outperform all of their constituent indexes in any given period.
I hasten to add that the Hot Potato portfolio isn't the best option for everyone. Here's the caveat I used in the original article and it is still very true today: "The Hot Potato approach isn't for everyone and should only be attempted by aggressive, seasoned investors. New investors should stick with the more conventional Couch Potato method, which encourages long holding periods. As always, for the best outcome, know your inner investor. Some people can handle a little heat—or a great deal of it. Others can't stand even a touch of pepper. Pick the portfolio that's right for you because your piece of mind will depend on it."
I hope to see you at the Roadmap to Riches event!

The Climbing CATS
The Climbing CATS strategy is based on a momentum plus value combination. It starts with reasonably-sized Canadian firms and then focuses in on value stocks. Call them Cheap And Thrifty Stocks, or CATS, if you will. But it also looks for firms with strong relative momentum that have Climbed higher in recent times. Both value and momentum have worked well in the past.
More specifically, when it comes to size we start with a list of about 200 of the largest stocks that trade on the TSX. We then narrow down the search to stocks that have low-to-moderate price-to-earnings ratios. Finally, we pick stocks that have fared the best over the last 12 months.
The current list of Climbing CATS is shown in the table below. It represents a starting point for those who want to put some money to work and is best suited for more aggressive and experienced investors. Investors should aim to hold the CATS for a year.
| Name | Price | P/E | Dividend Yield | Total Return |
| --- | --- | --- | --- | --- |
| Teck Resources (TECK.B) | $24.84 | 9.59 | 0.81% | 103.15% |
| Cascades (CAS) | $16.37 | 7.18 | 0.98% | 69.92% |
| BRP (DOO) | $33.01 | 14.54 | 0.00% | 69.37% |
| Air Canada (AC) | $14.89 | 5.73 | 0.00% | 55.75% |
| Enerplus (ERF) | $10.98 | 4.66 | 1.09% | 50.72% |
| AGF Management (AGF.B) | $7.00 | 13.73 | 4.57% | 47.62% |
| Norbord (OSB) | $39.58 | 12.4 | 3.03% | 43.61% |
| Industrial Alliance Insurance (IAG) | $57.52 | 10.94 | 2.43% | 43.01% |
| Transcontinental (TCL.A) | $25.43 | 13 | 3.15% | 41.68% |
| National Bank of Canada (NA) | $54.16 | 13.71 | 4.14% | 36.91% |
Source: Bloomberg as of May 10, 2017
Notes
Price: Closing price per share
P/E: Price to Earnings Ratio
Total Return: The total return generated by the stock over the last year
Dividend Yield: Expected-Annual-Dividend divided by Price, expressed as a percentage
As always, do your own due diligence before buying any stock, including those featured here. Make sure its situation hasn't changed in some important way, read the latest press releases and regulatory filings and take special care with stocks that trade infrequently. Remember, stocks can be risky. So, be careful out there. (Norm may own shares of some, or all, of the stocks mentioned here.)

MORE ABOUT INVESTING: