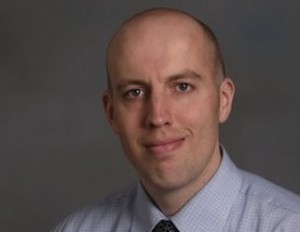 When it comes to mutual funds, the first thing any investor should pay attention to are costs, as high annual fees and expenses can easily eat up a substantial portion of your returns. That's what makes it so disconcerting—actually, repugnant—to know that, globally, the average cost of mutual funds in Canada are the absolute worst.
For the third time in a row, a Global Fund Investor Experience (GFIE) report from Morningstar Inc. in Chicago has ranked Canada as the lowest-scoring country in this category. Meanwhile, our friends to the south earned top marks: the United States got a stellar 'A' rating versus Canada's bottom-scraping 'F.' What's more, the remaining 22 European, Asian, African and Commonwealth countries in the comparison were at least capable of a passing score, if not much better. The full report is provided here.
The notable fact that two neighbouring countries are at the top and bottom of the spectrum for average fees paid was not lost on Morningstar. "The United States… is marked by a large number of self-directed investors, economies of scale, a high level of price competition, a retirement tax preference that uses the same investments for tax-preferred investments, and one of the highest percentages of assets paying an outside advisory fee not reflected in a fund's total expense ratio," the GFIE report said. "Canada is on the opposite end for all those factors, plus Canada levies a consumption tax on fund management services."
For savvy investors, news of Canada's contemptible mutual fund costs is hardly a bombshell revelation. But this latest GFIE report at the very least adds another considerable voice of dissent to the growing number of media pundits and advocacy groups now demanding an overhaul of Canada's mutual fund industry. As it stands, the high cost of buying funds here can be attributed to many unsavoury practices, including self-interested salespeople, opaque contracts and hidden fees. The well-known fact that the vast majority of Canada's actively managed mutual funds are in fact closet index-huggers makes paying these kind of inflated prices even more outrageous.
As the Morningstar reports lays out, Canada isn't following the lead of the growing number of countries moving away from load fees. For instance, in half the countries in the GFIE study, front-end loads either don't exist (albeit rarely) or are commonly negotiated away by retail investors. As for deferred sales charges, Morningstar states that these have fallen steeply out of favour in the top-ranking U.S., "with many fund companies shutting down the share classes that charged deferred loads."
So what's happening in Canada? Nothing to brag about. Canada stood alone with Japan as having the highest fixed-income fees, and only Canada and Italy were among countries with average fees for equity funds surging beyond 2% (in the U.S., these expenses are below 1%). Canada also took the dubious honour of having the only average allocation fund fees over 2%.
Reading all of this is enough to make anyone want to swear off mutual funds in Canada. However, it's critical for investors—particularly those looking for an uncomplicated long-term investment strategy and those with limited resources—to know that the actual structure of mutual funds is sound when used properly. For instance, Canadian fund providers such as Mawer, Steadyhand, and Phillips, Hager & North are providing excellent value to investors—providing lineups of low-cost, no-load active funds that are concentrated, unconstrained and non-benchmark oriented.
Be sure to watch out for my feature, "The Smart Investor's Guide To Mutual Funds," in the forthcoming summer issue of MoneySense. The article will provide a comprehensive overview for using mutual funds correctly, and for avoiding their many pitfalls. As it stands, Canadian mutual fund investors deserve a lot better than they're getting.