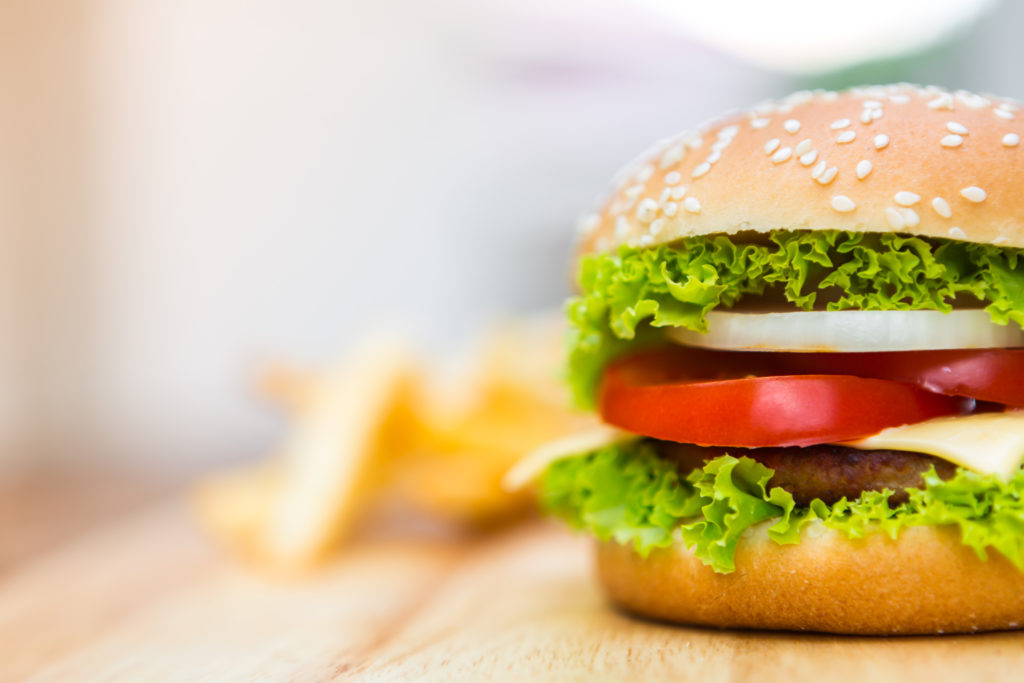 Every few months, R.J. Hottovy fires up the barbecue and cooks a few burgers for his family. But he's just as likely to pass on the traditional beef burger in favour of a meat-like alternative that's made from rice proteins, coconut oil, sunflower lecithin, pea proteins and other plant-based ingredients. As strange as that sounds, the patty tastes a lot like beef, says Hottovy, a Morningstar analyst as well as an omnivore. "It compares very favourably," he notes, adding that he's tried meatless burgers from Beyond Meat and Impossible Foods, the two big alternative meat brands. "Most consumers will realize it's not quite beef, but it tastes good." 
Over the last few years, many other North Americans have also purchased meat-alternative products, whether in supermarkets or in the growing number of restaurants that sell these plant-based items, to see what they're all about. Unlike the plastic-looking vegetarian hot dogs and hamburgers that many people have reluctantly heated up for their non-meat-eating friends, Beyond Meat and Impossible Meat have achieved something that was once thought impossible: They've created a burger that looks and tastes like real meat.
In the annals of human accomplishment, creating a tastes-like-meat meatless burger doesn't quite compare to, say, the discovery of insulin or the Wright Brothers' first flight, but don't tell that to the investors who have suddenly gone gaga over non-meat nourishment. On May 2, Beyond Meat became the first meat-alternative company to go public and its stock price has mostly climbed, with shares up 144% since its IPO.
While having a herbivore hamburger that actually resembles beef is certainly exciting, is it exciting enough to make Beyond Meat one of the best performing stocks on the NASDAQ? The short answer is no, with Hottovy saying that at this point, it's more of a curiosity play by consumers and investors. People want to see what these plant-based foods taste like, while growth-hungry investors are looking for a fancy new stock to buy. 
Big market potential 
Still, it's a mistake for anyone to think this is a fad. An increasing number of people are interested in meat substitutes, with the sector expected to grow from $4.6 billion in 2018 to $6.4 billion by 2023, according to Markets and Markets. Interestingly, it's not vegetarians or vegans who are Beyond Meat's main buyers. According to the company, 93% of people who bought Beyond Meat products at Kroger stores in the first half of 2018 also purchased meat products, while the company has long been pushing to gets its products into meat aisles. 
People are also more willing to change up their diets than they have been in the past, especially millennials, with marketing agency Acosta finding that 34% of meat-eating 20- and 30-somethings eat four or more vegetarian dinners a week. Another study, by GlobalData, found that 70% of the world's population is either reducing their meat consumption or avoiding meat entirely. In China, where pork is paramount, alternative meat could be huge. In 2018, Chinese ate 41.2 million tons of pork in 2018 or about 52% of total global consumption, according to Bloomberg. With the African Swine Fever decimating China's pork industry, people may need to find a non-meat alternative if they want pork-like flavours in their food. 
---
Compare the Best Online Brokers in Canada* >
---
Beware of competition 
But while there is a business case to be made for investing in a meat-alternative company, the question people need to ask themselves is if they should be buying in now. Beyond Meat is bringing in revenue, with the company reporting first quarter sales of $40.2 million, a 215% increase year-over-year. However, losses also climbed to $6.6 million in Q1 compared to $5.7 million a year earlier as the company continues to invest in manufacturing facilities and new food ideas to meet demand. 
However, investors shouldn't expect those kinds of revenue increases every quarter. David Coggins, CEO of Miami-based Coral Gables Asset Management, says that it's only a matter of time until more competition enters the market, though it's already heating up. On June 24, Meatless Farm, a U.K.-based alternative meat company, signed an exclusive deal to sell its ground meat, burgers and sausages in Whole Foods for six months. Impossible Food's products are also in high demand, with reports of shortages. It's only a matter of time until they IPO and possibly divert investor interest away from Beyond Meat. There's also potential for fast food chains, such as McDonalds, to create their own meat alternatives. Hottovy thinks the company will continue to see above-average revenue growth for the next five to 10 years, but it'll be in the high teens or low 20s rather than the plus-200% growth it's experiencing now. 
It's also not clear that fake meat is any healthier than beef or pork. According to reports, Beyond Meat's four-ounce patty clocks in at 270 calories, while the same sized beef burger with lean meat packs about 290 calories. These are also processed foods, with health experts saying they could have higher fat and sodium content than regular burgers. Plus, a burger is still a burger. Add some cheese and a bun into the mix and you're talking high calories whether the patty comes from a cow or a plant. 
It's for all these reasons why Coggins is staying away from Beyond Meat, at least for now. "We are definitely seeing an overreaction to the stock price, which is normal in an environment where interest rates are on the decline and growth is becoming scarce," he says. "But the stock price will level off." He thinks investors should start considering the stock when it gets to about $110—it's trading at $158 today. 
---
Compare the Best Online Brokers in Canada* >
---
Despite Hottovy's occasional meatless burger barbecue, he, too, thinks investors should take a wait-and-see approach. He wants to assess how the competition shapes up, if people still buy these eats after their curiosity is sated, how restaurants respond longer-term, and if revenues—and, one day, earnings—can continue to grow rapid clip. "Will it overtake traditional proteins? No. But is it an alternative that will see sufficient consumer demand to keep it on menus for the foreseeable future? That's the key question: After this curiosity factor, will people stick with it?"
What does the * mean?
If a link has an asterisk (*) at the end of it, that means it's an affiliate link and can sometimes result in a payment to MoneySense (owned by Ratehub Inc.) which helps our website stay free to our users. It's important to note that our editorial content will never be impacted by these links. We are committed to looking at all available products in the market, and where a product ranks in our article or whether or not it's included in the first place is never driven by compensation. For more details read our MoneySense Monetization policy.