---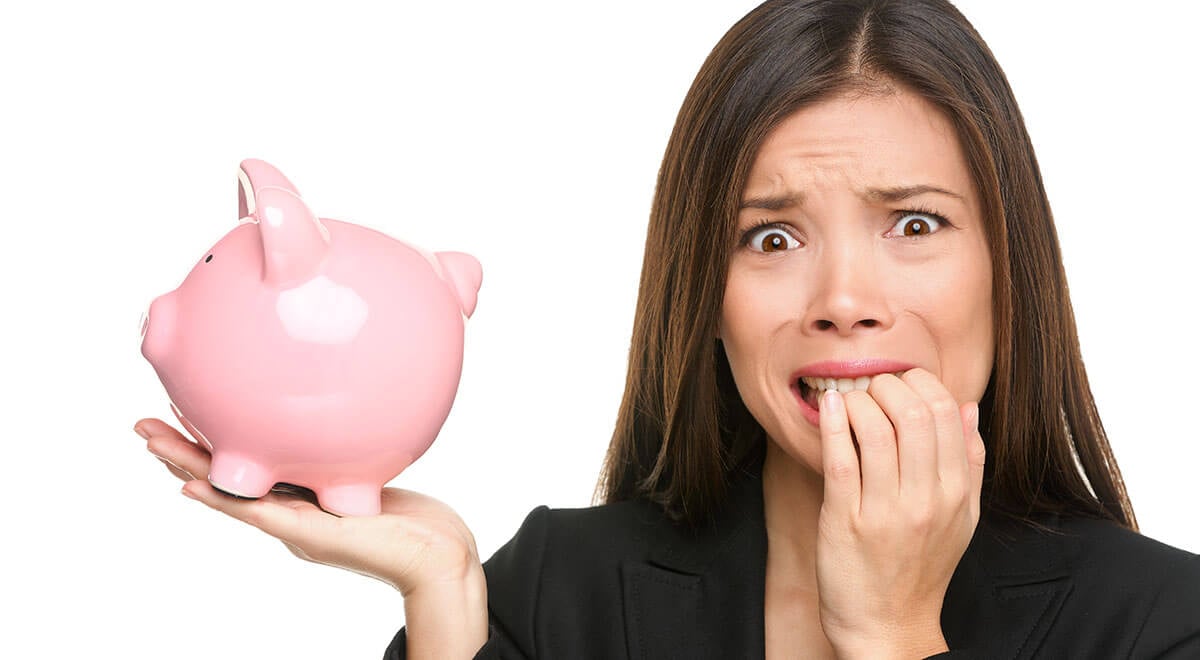 What would you rather do with your money? Put it away in a bank account and let it sit, or put it into a TFSA* and watch it grow? OK, silly question. We all want to see our money make money (and there is no better way to do that than through a TFSA), but what's the process of making that happen?
Opening an account sounds simple—and it is—but there are few curves that may throw you. Let's say for a moment you're intimidated and/or lazy and decide to go with a bank TFSA. The first step is simple: Call your local bank branch and set up a meeting with someone to talk about investing in your TFSA (or opening one, depending on how far you've gotten.)
What you can do with your TFSA really depends on where you open it. If you get a TFSA with your bank but are not signed up with their brokerage arm or direct investing service, you might be pretty limited in what you can invest in. It's kind of like going to a candy store, then being told you can only pick jellybeans and only the green and licorice ones at that.
Sign up for our free investing newsletter »
That might be an attractive option for you if you're intimidated by the prospect of managing your own investments and you just want to start somewhere. This is a fine way to get your feet wet. But if you're more interested in taking things in your own hands, you should look into opening a self-directed account, where you have the freedom to invest in a whole slew of different things and don't have to go through your bank to make trades.
But before you do anything, you need to do little homework, says Rona Birenbaum, a certified financial planner at Caring For Clients. The first thing you need to figure out for yourself is when you might need the money you plan to invest. Is it for a short-term goal like saving for a vacation in a year or two? A mid-term goal like perhaps a down payment on a house in five or six years? Or is it for a long-term goal, like retirement (or buying a yacht when you're 55—not practical but presumably still a long ways from now)?
The answer to that will inform what kinds of investments the financial representative will present to you. (Remember, you will likely first be set up to speak to a mutual fund representative, who is a person only licensed to sell mutual funds. Ask to speak to a financial advisor at the branch.) A shorter-term goal means you should purchase a more conservative investment (as in, one that might have lower returns, but is less risky). A longer-term goal may mean you should invest in a mutual fund, which is a riskier offering with more exposure to the markets and its ups and downs.
That brings us to the next point. Know what your TFSA contribution room is before you show up to the meeting, says Birenbaum. The annual limit is $5,500 a year, currently, but since it's cumulative (as in the room you don't use the year before gets added to the next), you might be able to contribute much more than that. You can use this calculator to figure out how much room you have to contribute to a TFSA.
---
Compare the Best TFSA Savings Accounts in Canada* >
---
What investments can you get?
With a regular TFSA that you have with a big bank, you really only have two options when it comes to what to invest in. First is a Guaranteed Income Certificate (GIC), which is an investment product that, as the name suggests, guarantees 100% of your original sum, plus a little bit of interest (these days, maybe around 2%).
Often, they're locked in for a year or two, which means you can't tap that money in that timeframe. You can shop around, but you won't find too much variation in what's being offered. If after evaluating how much risk you're comfortable taking with your hard-earned cash you decide that you just cannot handle the roller-coaster ups and downs of the stock market, a GIC is a safe investment. Though, Birenbaum adds, with interest rates rising, locking into a GIC right now may not be very wise. You'd be better off waiting a few months to see if they get any higher.
The other option is mutual funds. The banks will offer you proprietary mutual funds, as in, funds that are owned and created by that banks themselves. You can only invest in your bank's mutual funds in these simple TFSAs. You may have more options if you decide to open a discount brokerage (and manage your investments yourself!) But if you're too intimidated by that, these mutual funds are what remain. Mutual funds are a bundle of money collected from investors like me and you that are used to purchase a whole bunch of securities like stocks and bonds. They're usually professionally managed (in this context, by your bank) and is technically lower risk than investing in just one stock. A good mutual fund is invested in a variety of securities, is diverse and has a low management expense ratio (MER). Your bank advisor will recommend a mutual fund that ideally matches the risk profile you discussed at the beginning of your meeting and also delivers the return you want.
Another thing you should pay attention to is that MER! That is the fee you're paying the bank for managing that mutual fund for you, and it can be hard to keep track of. It all happens behind the scenes. That's why when your advisor starts talking about mutual funds, ask to see the Fund Facts sheet (if they're not already providing it) for the funds in question. On that sheet you'll see the return and the MER. The return percentage on there is after fees. In Canada, the average mutual fund MER is 2.35%, according to Morningstar. So if you have $1,000 in your TFSA, you're paying $23.50 of your money to the bank. It may not seem like a lot, but it can really add up over time. Just keep in mind that what you could really be getting is that MER plus the return presented to you. If that discrepancy bothers you, ask what services you're getting for that fee.
How do you actually invest?
It's all about automatic contributions. Once you've decided on an investment (or maybe you'll do this part first) consider how much you can spare to put towards it. Do some budgeting beforehand to determine how much money you're okay with tucking away automatically into these investments bi-weekly or monthly. It's that easy! Your advisor will set it all up for you and you won't have to think about it anymore, unless you want to up however much you're contributing.
Now, while this might prepare you to finally have a TFSA and get your feet wet with investing, remember that there are way cheaper investment products you can purchase and a much greater variety if you stray from your big bank (You have more freedom and options even if you sign up with the brokerage arm of your bank like TD Direct Investing or CIBC Investor's Edge, for example). Sticking with CIBC, TD, BMO and Scotia might feel pretty safe, but it's more than likely that a robo-advisor and a couch potato portfolio via a discount brokerage will make you a lot more money. But you can wait a year or two until you feel comfortable enough to go that route.
"If they're just starting, [young people will] get a reasonable amount of service for the price they're paying," says Birenbaum. "Because they're not going to be able to find an independent, really experienced advisor with a $1,000 account."
Watch: WTF(inance) is a TFSA? 
[bc_video video_id="6023948558001″ account_id="6015698167001″ player_id="lYro6suIR"]
---
Compare the Best TFSA Savings Accounts in Canada* >
---
MORE FROM MAKING BANK:
What does the * mean?
If a link has an asterisk (*) at the end of it, that means it's an affiliate link and can sometimes result in a payment to MoneySense (owned by Ratehub Inc.) which helps our website stay free to our users. It's important to note that our editorial content will never be impacted by these links. We are committed to looking at all available products in the market, and where a product ranks in our article or whether or not it's included in the first place is never driven by compensation. For more details read our MoneySense Monetization policy.