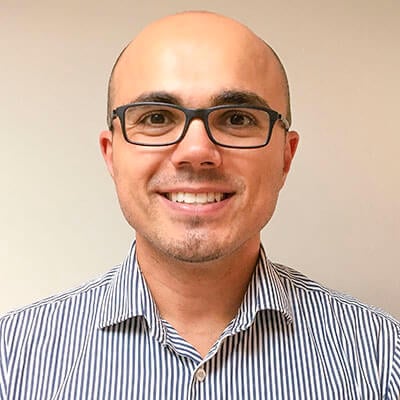 Mike Russo
AGE: 34
PLACE: Mississauga, Ont.
TFSA TOTAL: $52,000
STRATEGY: Mostly Couch Potato with one bank stock thrown in
Me and my TFSA
Mike Russo started contributing to his TFSA five years ago and just maxed out his contribution limit this year. For the first couple of years his TFSA money sat in cash, because he wanted to educate himself on different investment strategies before choosing one he liked. "I was apprehensive of financial planners," says Russo, who works in the health and safety industry. "I wanted to learn to do it myself."
Sign up for our Investing newsletter »
Russo started by reading Andrew Hallam's Millionaire Teacher. "It was a basic introduction to investing but a very good read," he says. Several months ago Russo settled on a strategy, and he ramped up his contributions to add to his TFSA monthly. With this approach Russo allows his contributions accumulate in cash and then around the six month mark he invests the money in index funds.
His index fund of choice are the TD e-Series funds, which he's set up into a quasi-couch potato portfolio. About 15% is invested in a bond ETF, 10% in TD Bank shares, and the remaining 75% split evenly between a U.S., Canadian and international equity. "I'm almost completely in the couch potato now and I've been happy with my returns," he says.
Now Russo is also taking some time to focus on his wife's TFSA strategy. "She's in a lower tax bracket than I am so the TFSA is important to her savings program and I'm trying to help her build up her contributions as well," he says.
As for what he plans to do with his TFSA money, Russo isn't sure. "It's more liquid than an RRSP so I want to use the money for another investment in the future—maybe as a down payment on an investment property or as seed money for my own business," he says.
His own advice for beginners: Be wary of other people's investment tips. "People say they don't have time to invest, but I think they should at least have the time to understand the different investment options available as well as the pros and cons of TFSAs and RRSPs in general," he says.  As you get more hands on you can better manage your expectations.