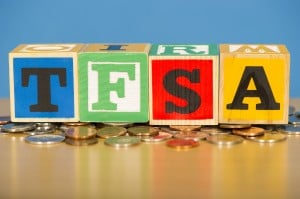 TORONTO – Ten per cent of Canadians surveyed in a new poll say they typically contribute the maximum amount to their Tax-Free Savings Account and will now invest $10,000.
The poll done for CIBC found an additional 17 per cent said they will try to increase their contributions above $5,500.
The federal government increased the annual contribution limit to $10,000 as part of the budget this year.
However, the poll also found that roughly 34 per cent of respondents said they either didn't have the money to take advantage of the new $10,000 limit or had other investment plans.
Breaking the figure down, 18 per cent of those surveyed said they would probably contribute less than the old limit of $5,500, while 12 per cent said they would not have enough savings this year to make a contribution. Four per cent said they would contribute to other saving plans.
Twenty per cent of those responding did not have a TFSA account and had no plans to open one, while seven per cent said they were now looking into opening one. Another 10 per cent said they didn't know, while two per cent were categorized as other.
7 things you didn't know about TFSAs »
The online survey was conducted between April 30 and May 4, less two weeks after the federal budget announcement. It included 3,011 Canadian adults who are Angus Reid Forum panelists.
"It's encouraging to see Canadians are well aware of the increased TFSA limit and that some are focused on increasing their contribution, though not everyone is able to," said CIBC senior vice-president Veni Iozzo.
"Awareness and intentions don't always translate into action, which is why creating a savings plan and following it is so important."
Tax-free savings accounts were started in 2009 and allow Canadians to invest their money and not pay any tax on their gains.
Read about this TFSA loophole »

The increase in the TFSA contribution limits was promised by the Tories in the last election. As part of the increase, however, the limit will no longer increase with inflation.
The polling industry's professional body, the Marketing Research and Intelligence Association, says online surveys cannot be assigned a margin of error as they are not a random sample and therefore are not necessarily representative of the whole population.