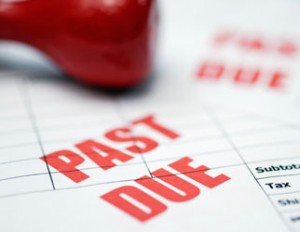 A while back I set up auto-billing of several of my bills to my credit card so I wouldn't have to keep track of them arriving at all times of the month. Then I set up auto-pay on my credit cards so the bills would always be paid on time. It's cut down on my bookkeeping and saves me gobs of time because I don't have to file all that paper anymore.
Another way to ease up on the paperwork and save money is to get familiar with Canada Post's online e-post service. e-post lets you receive, pay, and manage your bills electronically. If you've ever found a bill buried on your desk and squeaked in under the wire with your payment, (or worse, ended up paying a late fee or interest) you're the perfect candidate for e-post.
e-post not only allows you to store documents in your mailbox for up to seven years, you can organize and manage everything electronically; no more paper cuts! Since most major credit card companies, banks, utilities, payroll, telecom and retailers are on e-post, you can save trees while you save money.
e-post is easy to use. Choose a payment method and when your bill arrives in your e-post mailbox simply click on the pay link and follow the instructions from there. e-post automatically fills your bill amount into the "amount owing" field of your bill payments, but you can change it if, heaven forbid, you aren't paying the balance in full. Your payment is processed and you get a reference number to confirm your payment.
With some companies now charging $3-4 per month just to send your bill or statement in the mail, this will save you money on service fees and stamps. Another big convenience is that don't have to keep track of multiple websites to view and pay bills. If you're still manhandling all that paper, today's the day to welcome the 21st century.