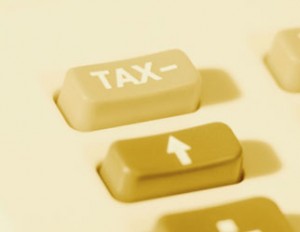 By: Asher Tward, VP Estate Planning–TriDelta Financial
If you are a high net worth Canadian, you may not yet be aware of the tax code changes introduced in Thursday's federal budget that could dramatically affect your long-term financial planning. Ottawa has finally closed the door on Leveraged Annuity (Triple Back-to-Back) and 10/8 Insurance (Front End Leveraged Insurance) strategies. These strategies have been hawked by advisers for many years and many wealthy investors have found them hard to pass them up. Now these same investors, along with their accountants and advisers, are being forced to close them down and revamp their financial plans as Finance Minister Jim Flaherty attempts to make good on his promise to crackdown on "aggressive tax planners."
I will stick to the less complex 10/8 Insurance model here, and tackle the Leveraged Annuity strategy at another time.
The written explanation of the changes provided by the Department of Finance covers the implications for a client who has gotten involved in one of these sophisticated plans, most of the them high net worth Canadians with $5 million or more in assets. In general, the government has given investors until 2014 to wind down these programs with limited tax implications as a result of a one-time amnesty.
Wealthy Canadians have been using 10/8 arrangements for the last decade or so as a means to have the government subsidize their extremely large life insurance policies. The problem is that they are highly sophisticated structures that require a few moving parts to all be working.
• The basic concept is that an investor takes out a life insurance policy, and invests a huge amount of money into it.
• The policy then allows them to borrow against 97% of that money right away. Therefore, there is very little capital actually tied up in the plan.
• The borrowed funds are supposed to be used for outside investments that will generate a return in excess of the 10% interest rate being charged by the insurance company. If this is done properly, the 10% is fully tax-deductible, making the net cost of borrowing only 5.5%. This interest is paid to the insurance company every year.