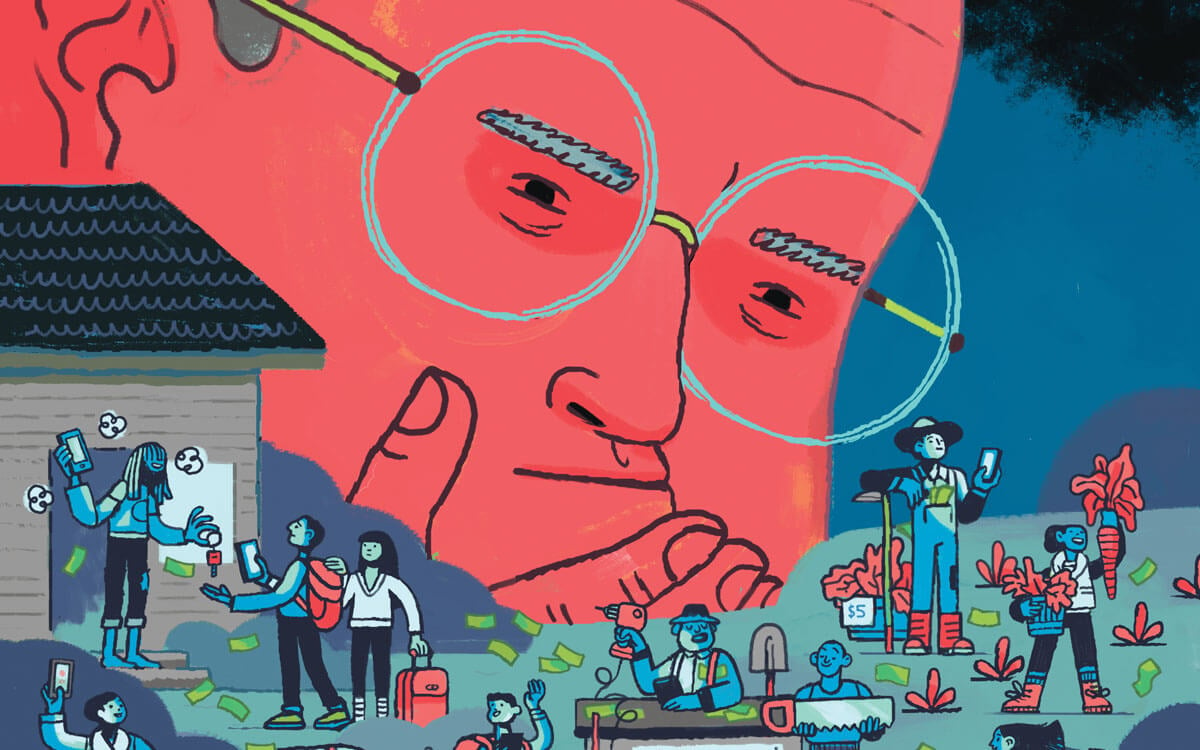 Joe Wolchock bought his first PC in 1996 for the same reason the rest of us did—he wanted to see what this internet thing was all about. During one of his web surfing sessions he came across a site called eBay, which amazed the Winnipeg-based antique collector. He was already going to garage sales to buy hard-to-find items for himself, and if he took some of that stuff and put it online for others to bid on, then maybe he could make a few bucks, he thought. He couldn't have imagined then just how much dough he'd bring in over the next 20 years.
Wolchock, co-owner of the Neon Factory, a company that restores and sells neon signs, started selling Canadian versions of board games to Americans, but changed course after a friend asked him to sell an old box of tractor manuals online. He thought they were junk, but soon saw the bids for these manuals rise into the hundreds of dollars. Turns out that when farmers buy equipment second hand, as many do, the instructions don't come with it—and since many want to repair their vehicles themselves they're willing to pay a pretty penny for those old 600-page books. In fact, at his peak in 2001, he was making upwards of US$5,000 a month, more than double the US$1,500 to US$3,000 a month he brings in today. "I had been going to auctions and kicking this stuff aside," he says, "but I didn't realize I was kicking the gold trying to get the silver."
He didn't know it then, but Wolchock was participating in an early version of the digital consumer-to-consumer economy, a precursor and direct link to the sharing economy where we moved from selling each other goods online to renting services to strangers who find us on smart-phone apps. Why stop at selling old stuff in your basement when you can actually rent out the whole basement (or your whole house, car or parking spot) to strangers for extra income?
The sharing economy has exploded over the last couple of years, with sites like Uber, Airbnb, Turo and JustPark leading the way. While it is still in its early stages—Uber, for instance, only got its start seven years ago—it's growing exponentially. Statistics from Juniper Research reveal that sharing economy platforms will see revenues explode from US$6.4 billion in 2015 to US$20.4 billion in 2020.
Not surprisingly, people want a piece of it. And so does the taxman—whether you're selling tractor manuals online, or driving for Uber, or renting out your house on the weekends. The odds are we all know someone who is making some extra coin in the sharing economy and the odds are many of those people are not declaring it on their taxes. That could prove to be a dangerous move. "People are going to be prosecuted," says David Rotfleisch, a lawyer and tax expert with Toronto's Canadian Tax Amnesty Lawyer. "It's a given that it will happen."
As many participants in the early online auction and classified services discovered, the bean counters in Ottawa eventually catch up and, tax experts warn, they are keeping a close eye today on unclaimed income from activities like Uber driving and Airbnb renting.
Making money in the Internet era
The sharing economy may be all the rage, but it's hardly a new concept. Babysitters, tutors and homeowners who rent out their basement to offset their mortgage, are all people who have long been trading goods or services for cash. What's changed, though, is just how much easier it is to connect people who want something to those who have it. "Interactions between people have scaled considerably," says Alex Stephany, author of The Business of Sharing. "And that's because of several things—the Internet, increasing smart phone penetration, better broadband speeds and social media, which has made it easier to trust strangers."
Stephany defines the sharing economy as something that creates economic value, capitalizes on underutilized assets (such as a car or a house), can be accessed online, fosters some sort of community, and reduces the need for ownership. And it's for all these reasons that David Brown decided to join Turo in June. The San Francisco-based company, which came to Canada in April, connects owners of cars with those who want to drive them; essentially, it's a peer-to-peer car rental business. Brown, who sells dental equipment mostly out of his home in Toronto, owns a Tesla that usually sits idle during the day. Rather than keep the car in his condo parking lot, he decided to make some money off of it by renting it out to electric-car-loving drivers for $179 a day.