Any successful portfolio needs a smart plan behind it. While most of us look at earnings and interest rates and a range of factors outside our control, one of the biggest factors when it comes to portfolio success is actually investor behaviour.
With our May 7 Invest for Success event coming up this week in downtown Toronto, we reached out to one of our panelists, Rona Birenbaum, a MoneySense Approved financial planner at Caring for Clients, for some advice.

MoneySense: Rona, what would you say are the biggest mistakes that investors make when it comes to their relationship with their investments?
Birenbaum: I'd say the biggest mistake investors make is avoiding the type of comprehensive financial planning exercise that would identify:
The rate of return they need to meet their goals. (Most investors unknowingly take on more risk than necessary); and
The areas over which they do have control and that can influence their long-term financial security
More tips:
Have Canadian stocks really become less risky? »
What kind of stock picker are you? »
The new rules of bond investing »
---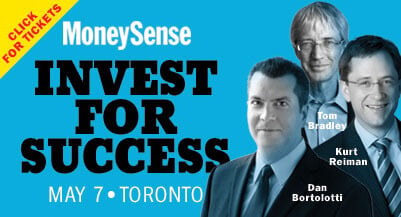 Want to learn more?
Hear Rona Birenbaum and others, including Kurt Reiman, chief investment strategist for BlackRock Canada and MoneySense columnist Dan Bortolotti share more investing tips on May 7 in Toronto.
Tickets to Invest for Success are still available. You won't want to miss out. Register now!