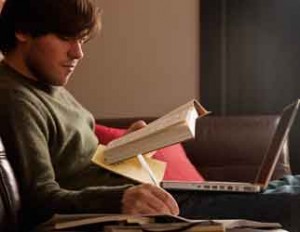 It seems that less than 40% of eligible kids receive the Canada Education Savings Grant. That's up to $7,200 that the government wants to GIVE you to save for your children's future education. GIVE you. So why won't you take it?
Don't have any money to save, you say? Hmm. The Canada Learning Bond provides $500 for low-income families to establish a RESP account and allows for an annual contribution of $100 but only has an 8% participation rate. More money the government wants to GIVE you.
If you decide to grab the grant money, it's not too late to catch up. As of 1998, the CESG accumulates every year for a child until she turns 17. However you have to make annual contributions – as opposed to catching up all at once – to get the maximum grant. That's because the maximum a child can receive in a calendar year is $800 for years prior to 2007 and $1,000 for 2007 and beyond, provided grant room is available. Each year you can catch up for roughly one year of missed contributions.
Let's say you made no RESP contributions for little Humphrey who was born in 2002. He would have accumulated $4,500 in grant room ($400 for each of the years 2002 to 2006 and $500 a year for 2007 to 2011). If you set up an RESP for him this year, you can contribute up to $5,000 and grab a grant of $1,000. Yup. You put in 5 and the Feds give you 1… that's an automatic 20% return on your money, before it's even invested.
So how much should you save for your child's future educational needs? That depends in large part on how much you can afford. Aim for the maximum amount of CESG for which your kids qualify. If you can afford to put away more, do it. Post-secondary education won't be getting cheaper any time soon.