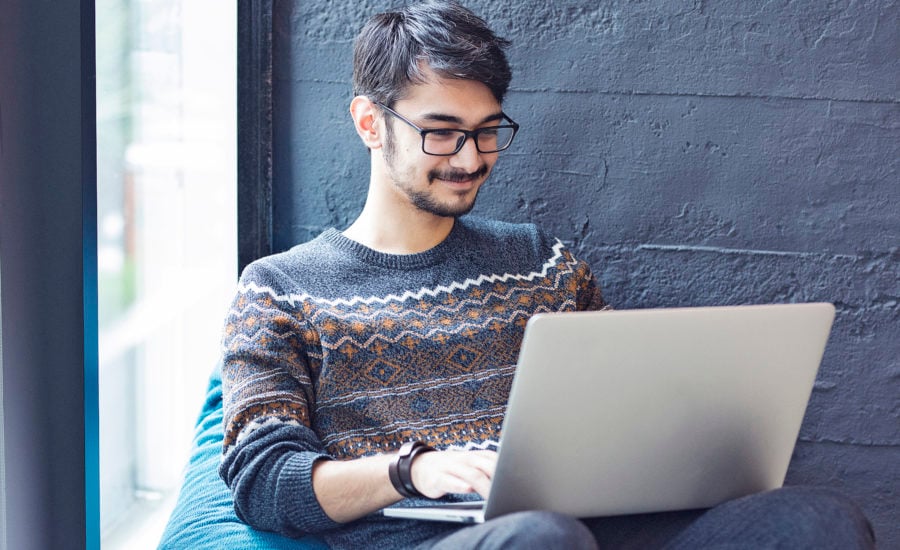 The approval process for a new credit card can be a daunting one, especially if you have to wait several days for confirmation before your personal card is printed and mailed to your home. Luckily, many credit cards now have instant approval, making the application process much quicker and less stressful. After filling out an application with details on your personal background, the card provider's website runs its checks and lets you know if your application has been approved or rejected within minutes. 
If you're approved with the information provided, your application is expedited for credit checks, card printing and mailing, and you can expect to receive a welcome package containing your card in five to seven business days. 
As a safeguard against fraud, at times an application may go under manual review, in which case the file gets forwarded for verification, sometimes taking an additional two to three business days before a final decision is made. 
As banking processes become increasingly digital, more credit card applications are moving online, and more issuers are offering instant approval cards. 
---
Best instant approval credit cards in Canada:
---
What is an instant approval credit card?
Instant approval credit cards help save you time and stress through a streamlined—practically instant—application and approval process. Rather than applying and waiting for the final decision to come through, the issuer will let you know immediately whether you've been approved or if there needs to be a manual review. 
Canadian Tire's Triangle Mastercard allows newly approved cardholders to make purchases on their card via Apple Pay or Google Pay before they receive their physical credit card in the mail.
---
What do you need to get instantly approved for a credit card?
You must be a permanent resident or Canadian citizen (although some cards offer a longer application if you're not a permanent resident of Canada)

You must be the age of majority (18 or 19 and older, depending on the province)

You must not have a history of bankruptcy, if you're applying for an unsecured credit card (that's most rewards and low interest credit card options)

A good credit score will increase your chances of being approved, whether you are applying for a secured or unsecured card
Instant approval applications require accurate information to match any previous background information they may already have on file (if you have another card from the same provider or bank with the institution already), social insurance number, employment and income information, and other optional information. The more information you provide, the more effectively the instant approval process can verify if you're indeed who you are and assess your application on the spot. 
If you're approved instantly, the system will expedite your application for proper credit checks, though you may still be contacted for further confirmation of other details. Shortly after, your card will be printed and mailed to the address you've indicated. All cards will require a credit check or score pull, with the exception of applications where you already have an established history with the institution, or when the credit card you've applied for is secured, meaning you would have provided a security deposit.