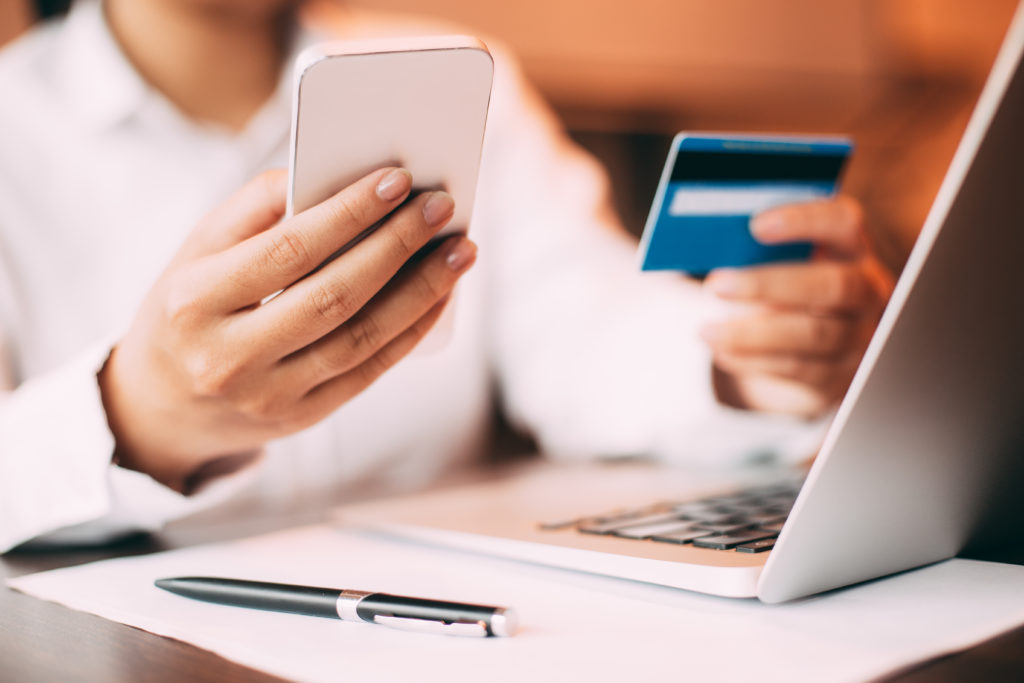 With the rates of disposable income at an all-time low in Canada, you might be one of the hundreds of thousands of Canadians who make only minimum credit card payments each month. While the reality is that might be all you can realistically afford and a minimum payment is all that you're obligated to make to keep your account in good standing with the lender, over time you won't be doing your credit rating any favours. That will have an impact on how much you can borrow in the future, if a lender will give you favourable terms and conditions on new credit you apply for and the interest rates you'll qualify for; even rental, employment or insurance situations can be impacted. 
Why is paying only the minimum a big deal?
You might be wondering why making only minimum payments is such a big deal. It's more than a big deal, it's a huge deal! In fact, it's such a big deal that for the past nine years Canadian credit card statements have been required to tell you how long it would take to pay off what you owe if you only made minimum payments and didn't use the card until it was paid off. 
If you owe a fair bit on your credit cards you're likely happy that this note is often buried near the very end of your statements. However, carrying large amounts of high interest credit card debt can have devastating effects on your money management and financial stability. Here's why:
| | | | |
| --- | --- | --- | --- |
| Balance owing | 2% min. payment per month | Years to pay it off | Total interest paid |
| $7,500 | $150 | 75 | $35,550 |
| $12,500 | $250 | 87 | $58,818 |
| $25,000 | $500 | 104 | $119,489 |
Assumptions: Credit card APR (Annual Percentage Rate) is steady at 19.9%; minimum payment decreases with balance owing; accurate for illustrative purposes only. 
In each of the above examples, it's likely that your debt would outlive you given that Canadians, depending on in which province they live, must be at least 18 or 19 years old to obtain their first credit card. But that's not the worst of it: High interest credit card debt will impact not only your lifestyle, but your credit rating as well. Here's how you can calculate your own credit card payments to see where you stand.
Why do minimum payments impact your credit score?
When you make only minimum payments on your credit cards on an ongoing basis, the biggest impact to your credit score is that your balances hardly decrease. You're essentially not paying off, in a reasonable amount of time, what you borrowed. To understand why this is important, it helps to understand the purpose of a credit score. 
A credit score is used by lenders to predict how likely you are to repay any new loans or credit they give you based on how you handle your current credit obligations. If you're not taking steps to pay off what you borrowed before, a lender will assume that you will do the same with whatever they lend you now. There is only so much money to go around and if all of your disposable income is committed to other expenses and debts, your credit score will reflect that your budget is maxed out. 
What if your minimum payment doesn't bring down your balance owing?
Contributing to the never-never plan is the fact that anyone close to their credit card limit may choose to use up their minimum payment amount as soon as it's applied. For instance, if you have $200 of available credit left on your card and you make your $350 minimum payment, but a few days later you charge groceries, fuel, lunch and dinner while shuttling kids between soccer and dance totalling $450, you haven't actually allowed your balance to decrease. This is a further indication to your credit score that you have a cash-flow problem.