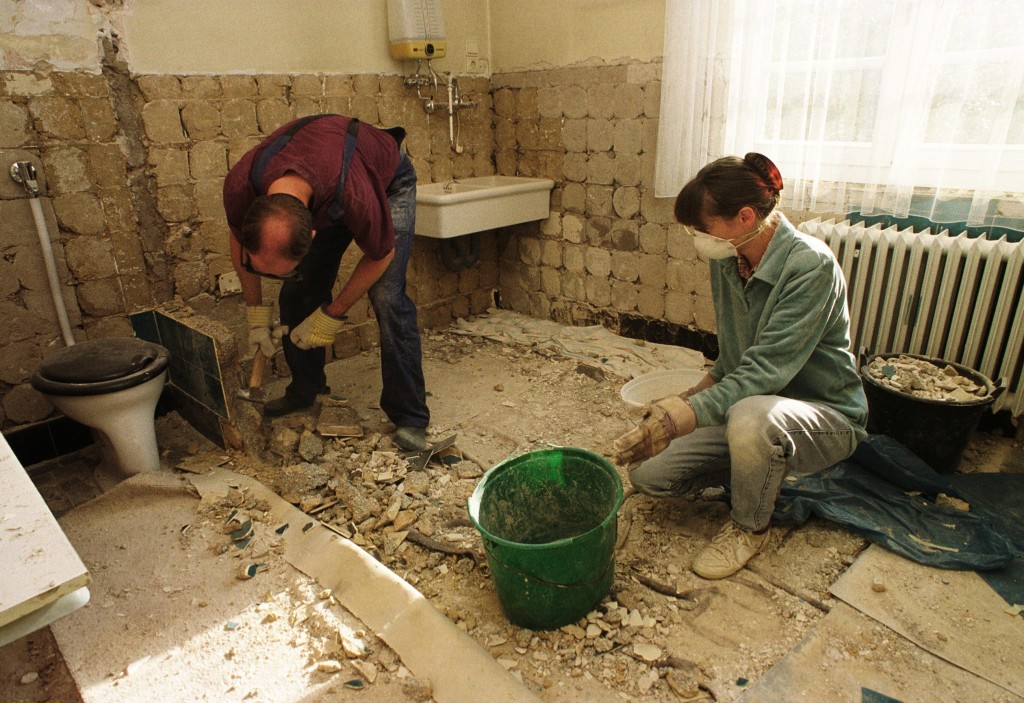 Minutes after a deafening explosion late Tuesday night, residents in Hickory Drive in Mississauga, Ont. ran from their homes. A home had unexpectedly exploded. Obliterating the tin-foil lined bungalow and catastrophically damaging two adjacent homes, before leaving foam insulation and debris on neighbouring houses and down the street. (To read more, go to CBC.ca.)
"Something was definitely going on," explained a resident from the townhouse complex directly behind the epicentre of the explosion. He and his wife, both retirees, were home at the time when the explosion occurred at around 4:20pm on Tuesday afternoon. "I thought it was a major earthquake until I looked out the window and saw the house levelled to the ground." The unnamed man, who spoke to reporters before a police update on Thursday morning, also stated that he couldn't recall any chemical or gas smells immediately before or after Tuesday's explosion at 4201 Hickory Drive.
At this time, police and fire officials still have very few answers to offer. "We have a number of pieces that are still playing out," explained Tim Beckett, Fire Chief for Mississauga. What fire and police officials did confirm is that the homeowners of 4201 Hickory Drive were Robert Nadler and Diane Page—both of whom turned out to be buried in the home's rubble. Police also confirmed that the male homeowner, Robert Nadler, was the same man that had been convicted of killing his best friend, served time and then released on parole.  "The active investigation is being pursued by Division 12 Criminal Investigation Unit, but we're not ruling out that this was an accident. It still needs to be determined," explained Police Sergeant Josh Colley.
On Thursday 69 of the original 700 evacuated residents were still displaced from their homes. By Friday, that had been reduced to 49 residents with homes closest to the explosion epicentre. "We will continue to decrease the number of residents impacted by the evacuation order, but this is contingent on how quickly we can get gas and hydro turned on, and whether or not the active investigation needs to limit access to the area," explained Beckett.
Residents impacted by the explosion and the investigation are reminded that a "hub for information" is being set up at the Burnamthorpe Community Centre. At this site, residents will find social services, utility representatives, shelter options, Insurance Bureau of Canada reps as well as information on how to get vouchers for clothing and groceries.
Even as the investigation regarding the cause of the explosion continues the questions are starting to bubble up. Many residents want to know when they can return to their home? Others want to know who will pick up the tab for their evacuation? While others wonder whether or not home insurance will cover the damage caused to their homes?
Who pays for your living expenses if you're evacuated?
While it's stressful to be forcibly removed from your home, the good news is that your insurance company will pick up your living expenses tab while you're in forced evacuation. But to get these costs covered, you'll need to contact your insurance company and start a claim.
If you can't remember who your insurance provider is—and can't get access to the documents to help you determine what company to contact—contact the Insurance Bureau of Canada. Many policies are now stored digitally, making it easier to track down policy numbers, coverage claim limits and contact numbers. Another option is to contact your independent insurance advisor. Part of their role is to help you negotiate the claims process.