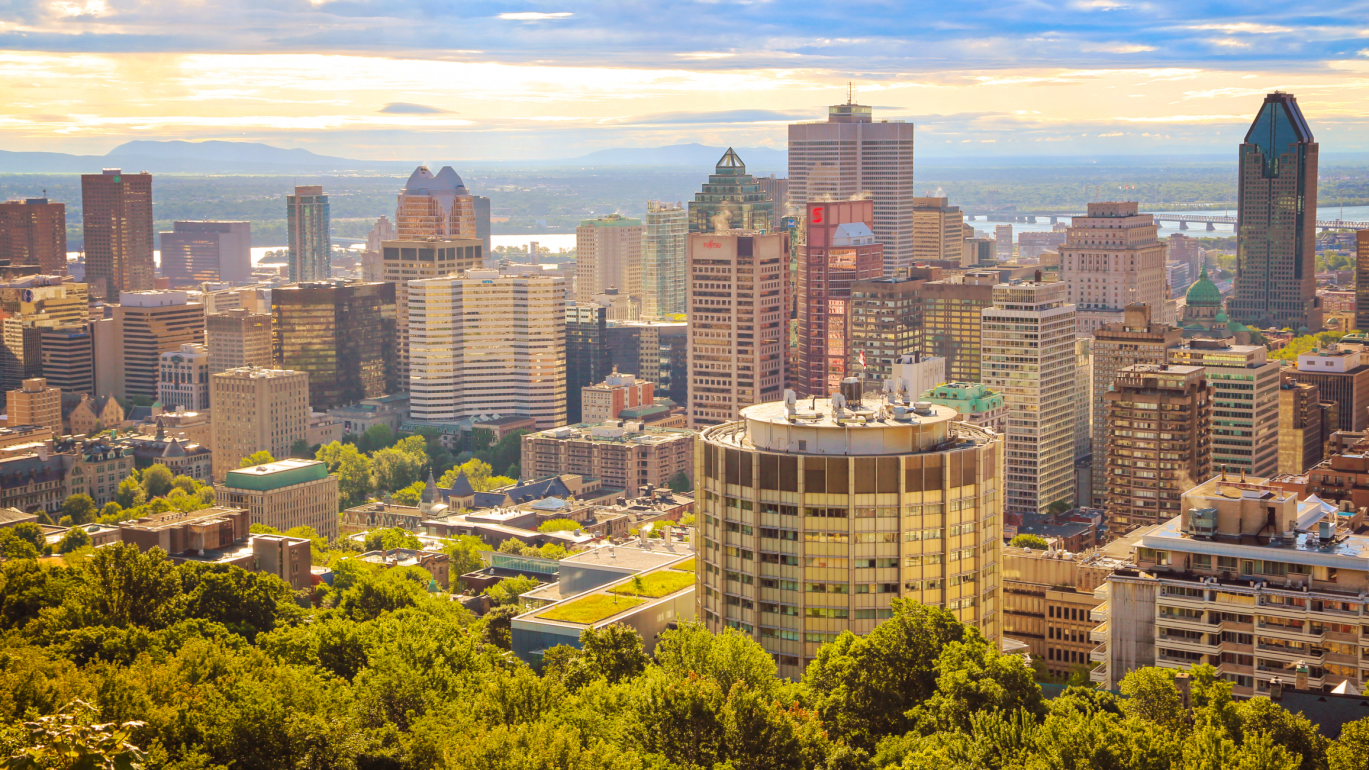 Montreal's real estate market is a lot like a visit to Schwartz's, the city's iconic-cum-tourist deli: It doesn't look like much from the outside, but you're a convert by the time you pay the bill. There is a lot of buzz about real estate prices in Canada, but Montreal isn't even part of the conversation. To outsiders there simply doesn't appear to be anything about the activity in this market to leave a lasting impression. That may not be such a bad thing.
Homes here are about as affordable as what you'd expect to find in much smaller cities, yet they've delivered steady and sustainable returns to sellers over the years. Last year that return was a little more than 6%, which places it 9th among the 35 cities we track.
But there are a few things weighing this market down. Unemployment at 8.4% is on the high side, while household incomes here are about $75,000, on par with what a typical family would earn in Charlottetown. Still, it's a big city and you don't have to look hard to find a neighbourhood with the right mix of price appreciation, value and amenities to excite buyers—and sellers.
Several realtors we spoke with told us that 2016 is already shaping up to be a strong year for sales. "It's really positive this year," says Andrew Mitchell of Vistacore Realty Group. "You have a lot more buyers in the market, but less sellers."
Photo gallery: Top 25 Montreal neighbourhoods »
Montreal at a glance…
| | CITY | TOP 25 |
| --- | --- | --- |
| Average Neighbourhood Price | $375,522 | $411,913 |
| Min | $191,949 | $202,758 |
| Max | $1,554,861 | $1,160,946 |
| Below $500K | 87% | 80% |
| Average 1-Year Return | 2% | 5% |
| Average 5-Year Return | 14% | 20% |
| Average Realtor Grade (Out Of 5) | ★★★ | ★★★½ |
Top 5 neighbourhoods
Realtors' bet
Vaudreuil-Dorion Secteur Est, Vaudreuil-Dorion
It's where all of the highways from the west converge. Historically, that's meant a lot of industrial action. Today, this neighbourhood attracts younger families looking for newer, larger homes, says Vistacore's Andrew Mitchell. As the centre of Vaudreuil, this is where many stores, commercial developments and big-box outlets are concentrated.
[brightcove video_id="6023927819001″ account_id="6015698167001″ player_id="lYro6suIR"]
Top 25 neighbourhoods
Click here to see the full rankings for all 100+ Montreal neighbourhoods.
SOURCES: Montreal Real Estate Board; various brokerages