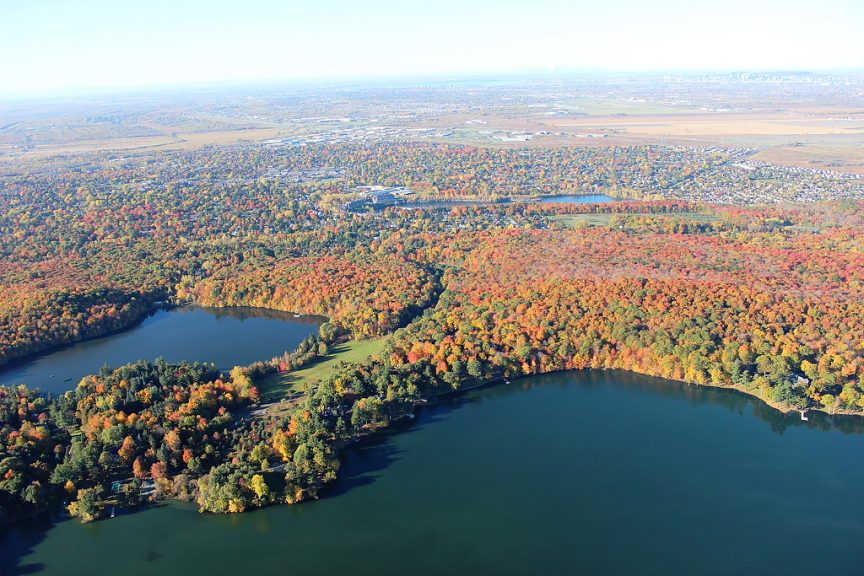 Our pick for the best place to live in Quebec is also the best place to raise a family — Saint-Bruno-de-Montarville, a town of 27,000 located 30 minutes east of Montreal.
Our no. 4 pick out of all 415 cities we ranked across the country, Saint-Bruno-de-Montarville has a national park, Mont-Saint-Bruno, in its backyard. The average housing price is about $454,000 and with an average household income of $119,000, families shouldn't find that too hard to afford.
The unemployment rate is low, too, at 4.9 per cent in March of 2018. Saint-Bruno-de-Montarville scored in the top 25 per cent of all cities in five out of 11 categories: wealth/economy, affordability, commute, crime and access to amenities.
If you have young children, Quebec is worth a look, thanks to its widely available and affordable child care. Six out of our top 10 picks for the best places to raise children are in Quebec.
---
PHOTOS:
---
Saint-Bruno-de-Montarville is one of four cities within commuting distance of Montreal that made the top 15 best places to live in the country. Affluent Westmount took eighth place, Saint-Lambert is no. 9 and Mont-Royal scored 13th.
Montreal itself didn't fare as well, finishing in 241st place overall. The housing crisis may not be as bad in Montreal as it is in Vancouver or Toronto, but affordability is still the category where the city did worst. High taxes and lower incomes than its surrounding suburbs leave the average Montreal household with just $32,000 in discretionary income, making it difficult to afford an average housing price of just under $500,000.
The Best Places to Live ranks 415 cities across the country based on 10 categories: Wealth and economy, affordability, population growth, taxes, commute, crime, weather, access to health care, amenities and culture. For more information, please see the methodology page.