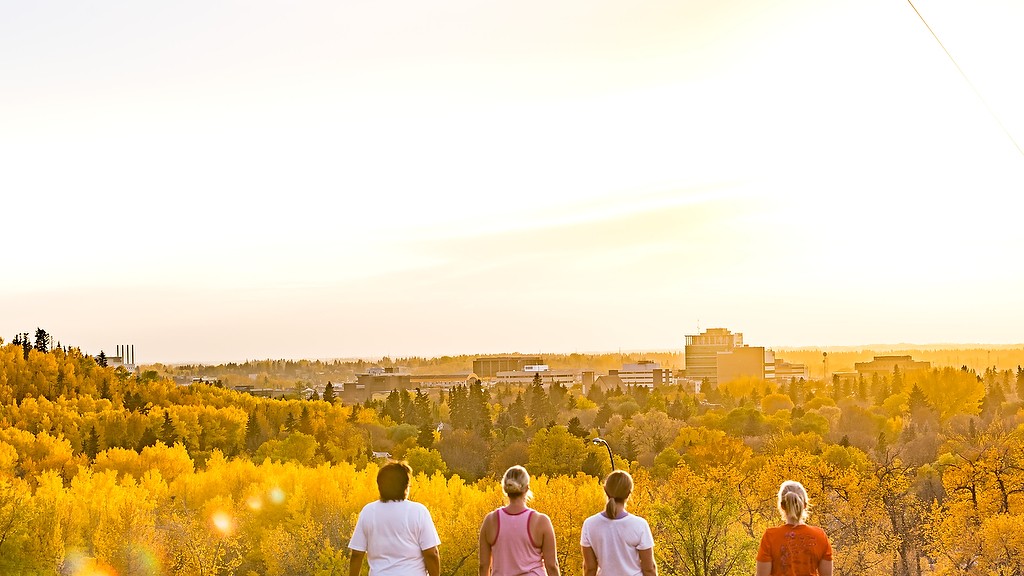 Alberta's economy continues to rebound and, according to our calculations, you should move to the Red Deer area to best take advantage.
Red Deer itself and nearby Lacombe are this year's first and fourth best places to live in Alberta, coming in 12th and fifth place, respectively, when ranked against the rest of the country. Both cities are growing quickly and have low and rapidly dropping unemployment rates.  Lacombe boasts nine per cent more residents than it did five years ago.
In 2017, Red Deer's economy grew at a rate of just over 4 per cent, according to the Conference Board of Canada — a full percentage point faster than the growth rate of the Canadian economy overall. And while natural resources remain vitally important, Red Deer's economy is diversifying, with the arts, culture, recreation and sport among the industries accounting for the best job growth in the city in recent years, according to the municipality.
---
PHOTOS:
---
Canmore, a town in the Rocky Mountains west of Calgary, is the second best place to live in Alberta and the seventh best place to live in the country. Camrose, an hour's drive southeast of Edmonton, took the no. 3 spot in Alberta and the 11th spot overall.
Alberta's two biggest cities, Calgary and Edmonton, placed a respectable 30th and 68th place out of 415 cities across the country. Both cities ranked in the top 25 per cent for population growth, commute and amenities, losing points in the crime category.
The Best Places to Live ranks 415 cities across the country based on 10 categories: Wealth and economy, affordability, population growth, taxes, commute, crime, weather, access to health care, amenities and culture. For more information, please see the methodology page.