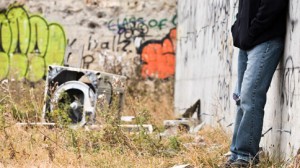 Deciding on Canada's Best Places to Live is a relatively happy pursuit. Parsing through reams of data from Statistics Canada, Environment Canada and local real estate boards, the staff at MoneySense magazine assembles a picture of thriving, prosperous cities and towns with strong economies and easy access to health care and jobs. Local media from places in the top 10 trumpet the news, and municipal governments step out to remind residents how great their communities are.
The process of compiling Canada's Worst Places to Live is decidedly less pleasant.
While Canada is a rich country, there are cities and towns in each province and territory facing serious problems such as unemployment, crime and pollution. Some of these places are fighting back, while others are in decline. Many are simply victims of economics, geography or an unfortunate combination of the two.
Each year MoneySense magazine studies every community in Canada with a population of more than 10,000 people — 180 cities and towns in all — and ranks them in more than 20 different categories for a final figure out of a possible 105 points. Economic indicators such as unemployment rates, real estate prices and household income are included, as well as crime, access to health care and taxes.
(However, there are intangible indicators — such as community spirit or a sense of hospitality — that defy measurement and are therefore not included in our criteria.)
The bottom 10 places on our list are located mainly on the East and West coasts. They suffer from relatively harsh weather conditions and/or are resource-based economies sensitive to volatile world markets. All struggle with high unemployment rates, low household income levels and declining populations.
Here are the bottom 10:
171 La Tuque, Que.
While La Tuque is a standout in certain areas of our list — such as the second most affordable real estate in the country and a high percentage of commuters who walk or bike to work — the town faces significant problems in terms of household income, a declining population and a shortage of doctors. The 12.4% unemployment rate also presents a serious obstacle to prosperity.
172 Port Alberni, B.C.
This logging and mining town on Vancouver Island was once known as the Salmon Capital of the World until salmon stocks began to decline. While the town is transforming itself into a tourist destination for fishing enthusiasts, mountain bikers and kayakers, unemployment is a problem with the jobless rate at 10%. This has a negative impact on household income levels and the number of new cars on the road (a reflection of discretionary income). A higher percentage of new cars indicates a growing, wealthier city with higher discretionary income while fewer cars suggest the opposite. In this category Port Alberni ranked 179th out of 180 cities.
173 Summerside, P.E.I.
Summerside is the second-largest city in P.E.I. and is home to several industries such as Vector Aerospace, Cavendish Farms, Honeywell, McCain Foods and a Canada Revenue Agency office. Despite the industrial diversity, being a small town in Canada's smallest province is not enough to keep people from leaving nor is it enough to draw a growing population to the centre. Summerside's small population of 14,500 is getting smaller with a growth rate that shrank 0.3% from 2001 to 2006.
174 Norfolk, Ont.
Norfolk is a municipality on the north shore of Lake Erie in southern Ontario. Once a major tobacco-growing area, it has converted to other types of agriculture. Health care access is a major concern to Norfolk residents, as the area has just 0.76 doctors per 1,000 residents (the national average is 2.2).
Mayor Dennis Travale admits that while attracting and retaining professionals is difficult, the area is making great strides in terms of infrastructure, which should lead to economic growth in the near future.
175 Campbell River, B.C.
Campbell River is a costal town on Vancouver Island known for its salmon fishing, precious metals and coal mining, and pulp and paper industry. The town is trying to reinvent itself as a home for retirees, but high unemployment and low average household income make prosperity an elusive target. To make matters worse, average real estate prices in Campbell River ($336,000) are higher than the national average. As a result, the time in which residents can afford to buy a home is 4.85 years, ranking 153rd out of 180 cities on our list.
However, substantial investment in infrastructure and clean energy may help Campbell River turn a corner. The town recently won a green building award and is slated to host a new tidal energy project. (Update, thanks to our readers for pointing out Canada's first tidal project in the Bay of Fundy. We regret the error.)
176 Quesnel, B.C.
Located in the B.C. interior, Quesnel was originally a gold mining centre and later transitioned to forestry. The town faces several problems including high unemployment, higher than average crime and difficulty in accessing health care.
Reduced U.S. demand for Canadian lumber and an infestation of pine beetles has hurt the forestry-dependent town. In response, Mayor Mary Sjostrom has set up an economic development corporation that has helped to secure significant grant funding for various projects.
Ranking 176th out of 180 for overall crime, Quesnel has some work to do. However, town council is working closely with the local RCMP detachment on initiatives such as dismantling marijuana grow-ops, increasing foot patrols, focusing on frequent offenders and establishing a new Crime Reduction Unit.
177 Williams Lake, B.C.
Another British Columbia gold rush town, Williams Lake previously held the distinction of crime capital of Canada. It's still an issue, as the town ranks 177th out of 180 cities in the crime category. The town faces many of the usual problems associated with crime — poor job prospects, low incomes and few incentives to attract industry.
However, Williams Lake is fighting back. Mayor Kerry Cook has partnered with the provincial government, First Nations leaders and community volunteers to address social and economic issues. Between 2008 and 2010, auto theft dropped an average of 71%, break and enters were down 40% and robberies were down 56%.
Moreover, a nearby copper-molybdenum mine is set to expand, creating up to 400 new jobs and boding well for the future of Williams Lake.
178 Val-d'or, Que.
As the name ("Valley of Gold") suggests, this town 400 kilometres northwest of Montreal grew up around a mining operation, an industry which continues today in the form of the Lamaque gold mine. Val-d'or suffers from poor job prospects, low average household income and a population that has declined by 5% between 2001 and 2006. To make matters worse, Val-d'or also has weather that would scare even the hardiest Canadian: the average low temperature in January is -23 °C and it rains or snows 191 days a year.
179 Bay Roberts, Nfld.
Tiny Bay Roberts sits 90 kilometres north of St. John's on the Avalon Peninsula. Last on our 2010 list, Mayor Glenn Littlejohn explains that the notoriety of being "Canada's worst place to live" has actually paid dividends for the town. It brought the community together and also attracted the Kraft 10 in 10 Celebration Tour (a contest featuring local communities and celebrating the accomplishments of local athletes) last summer.
The discretionary income of a town measures prosperity, and is determined by taking the average household income and removing the cost of living and tax factors. For Bay Roberts, the average household income is low at $71,000 and so is discretionary income at 23%. These statistics can be attributed to the usual problems facing small, isolated towns: lack of employment prospects, poor population growth and few large industries nearby.
Despite economic challenges, Bay Roberts is experiencing growth in both residential and commercial real estate. A new business park is being constructed, which should relieve some of the residential tax burden.
180 New Glasgow, N.S.
New Glasgow is on Nova Scotia's north shore, 159 kilometres north of Halifax. Major employers near the town include Sobeys, Maritime Steel and Michelin Tires. Statistics Canada data state that high unemployment is the town's main concern but, according to Mayor Barrie MacMillan, there are more jobs available than people to fill them.
New Glasgow's crime rate is another concern, mainly due to the town's tax base of 9,500 that services a region of close to 55,000. The result is an overstretched police force and a ranking for overall crime of 159th out of 180.
However, a multi-pronged effort is underway to turn things around, including a downtown revitalization project, a business investment strategy and numerous partnerships with private sector, public sector and community groups.