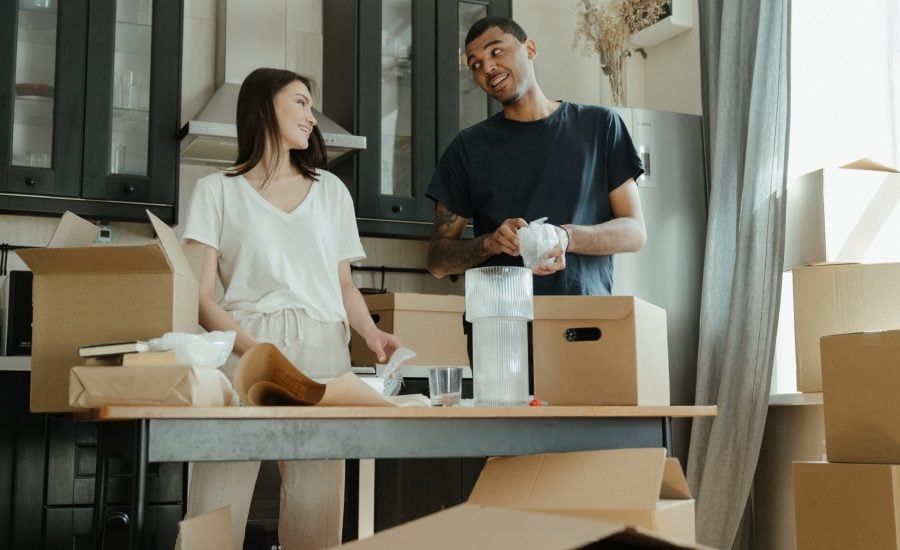 July 1 is a big day in my family. It has nothing to do with Canada Day (though we do enjoy watching the fireworks); it's the anniversary of the day we left Toronto and moved to Winnipeg. Nearly four years ago now, we said goodbye to our 4,000-square-foot (if you include the basement) split-level Bathurst Manor home and a great life we spent 16 years building. I'll never forget that day: driving slowly away from our old street, stopping at a friend's place, my daughter refusing to leave that friend's house and then all of us bursting into tears. 
When our big move comes up in conversation, the same question always gets asked, usually with a mix of astonishment and disdain: Why? Despite the fact that my wife and I grew up in Winnipeg, we never planned on moving back there. But life happens, priorities change and, at some point, heading west seemed like a good move to make. In hindsight, the timing couldn't have been better—it's been great being close to my parents and the family cabin, which is just an hour's drive from our home, during the pandemic. And no, the mosquitoes aren't that bad, and the winters are bearable. (Remember that it gets cold in Toronto, too.)
While we didn't move for financial reasons, it sure didn't hurt to come to a city with a lower cost of living. According to Numbeo, a crowd-sourced cost-of-living index website, it's 5.77% less expensive to live in the (almost) literal centre of Canada than the proverbial one. When we sold our house in late 2016, Toronto's housing market was on fire. We bought that Bathurst Manor home for $750,000 in 2011 (which was insane to me at the time) and sold it for $1.6 million five years later—a whopping 113% increase. 
Lower mortgage rates, higher housing prices
Today, many people across the country are wondering if they, too, should cash in their home's equity and get out of town. Real estate prices keep climbing: in February 2021, the average Toronto home price surpassed $1 million for the first time ever, a 14.9% increase over the year before, while the average home price in Metro Vancouver hit the same benchmark that month, recording a 6.8% year-over-year increase. 
The story behind those gains is a familiar one, says Doug Porter, BMO Financial Group's chief economist. The Bank of Canada's overnight lending rate remains at levels not seen since the Great Recession and that's resulted in ultra-low mortgage rates—you can easily find five-year fixed rates for less than 2%. (I pay 1.35% for a variable rate mortgage, a number I thought I would never see.) Usually, when rates drop, housing prices rise. 
There are other issues at play too, says Porter. While the pandemic caused our economy to run into problems, Canadian incomes remained relatively stable. As well, Canada (and other nations) are in what's being dubbed a K-shaped economy, where lower-income earners have been disparately impacted by job losses. That means higher income earners—the people who tend to buy higher-priced homes—still have the financial freedom to buy and sell, he says. People are also spending less on other things so they have some extra cash for a down payment, while others, stuck at home for more than a year now, are antsy for a change. 
Unlike in other housing booms, though, Toronto and Vancouver are not the hottest markets. According to the Canadian Real Estate Association, "The largest [year-over-year] gains—above 35% range—were recorded in the Lakelands region of Ontario cottage country, Tillsonburg District and Woodstock-Ingersoll." Real estate firm Royal LePage notes that in 2020, Sutton, Quebec, saw prices rise by 37.9%; while Greater Toronto was well down the list with a measly 10.4% increase, and Greater Vancouver even lower at 7.2%. 
While Porter thinks the gains in other markets could be a result of speculators wanting to get into less hot areas and retirees moving to smaller locales, there are also a lot of people who are taking advantage of their newfound remote work by selling their home and moving to somewhere new. 
Less expensive living
Moving outside a big city is usually cheaper, even if some other markets have seen their home prices soar. Porter points out that while a place like London, Ontario, has become more expensive during the pandemic—its average house price surpassed $600,000 in January, an increase of $52,000 in a single month—it's still a lot cheaper than Toronto for comparable kinds of abodes.  
When we came to Winnipeg (a move we could make because I've been a remote worker for years), the average price for a detached home was about $300,000. It's now $378,000, according to the Canadian Real Estate Association. We decided not to go cheap, but given that, at least in my non-scientific view and in the house price range we were looking at, a Toronto home would go for more than double that of one in Winnipeg, we did well. It was newly renovated, in a great area of town and we could have been almost mortgage-free if I didn't decide to take some cash and invest it (and use it to buy furniture). 
One thing that did surprise me was how much higher our property taxes are here—about $11,000 now compared to $6,000 in Toronto. Porter does say that Toronto has one of the lowest property tax rates in Canada, so losing that perk can trigger sticker shock for many movers. Something else to consider before moving: incomes tend to be lower in other parts of the country. If you work for yourself, like I do, that may not be a problem; but if you need to find work in your new town, you could end up making less, he adds. 
Still, those who move should come out ahead, he says. Looking at my own situation, I probably ate out more pre-COVID-19—it's so much easier to get around and go out and the restaurants here are great—so my entertainment budget rose. And my travel budget was definitely higher before the pandemic, given how many times I flew back and forth to Toronto, but otherwise, things have worked out well. I still miss the Big Smoke and the people there (while it's been said it takes two years to get over Toronto, it took me three), but life is calmer here, the air is cleaner, family's closer and we're spending a little less. Pandemic or not, getting out of Toronto can be a good move. 
What does the * mean?
If a link has an asterisk (*) at the end of it, that means it's an affiliate link and can sometimes result in a payment to MoneySense (owned by Ratehub Inc.) which helps our website stay free to our users. It's important to note that our editorial content will never be impacted by these links. We are committed to looking at all available products in the market, and where a product ranks in our article or whether or not it's included in the first place is never driven by compensation. For more details read our MoneySense Monetization policy.