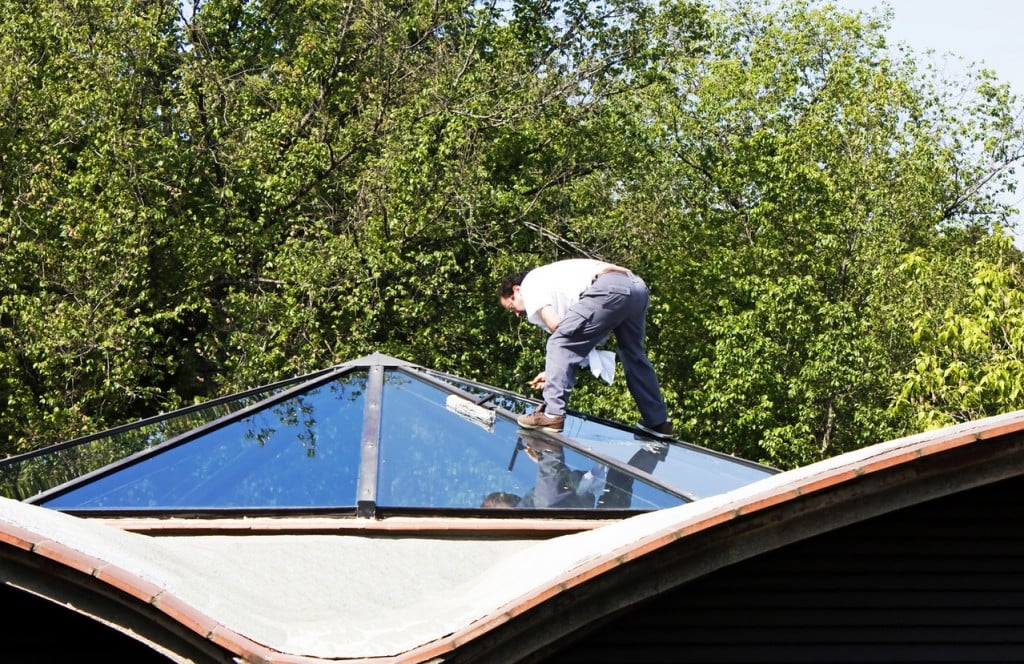 Let the light in. It's the mantra of every good designer and the quest of every homeowner. 
We all want to maximize light in our homes, not only because light enhances the aesthetics of your space, but light makes us feel better. Who doesn't feel great while basking in the morning sunshine.
However, we all have those areas of our home—the space over our staircase or a bathroom tucked inside our home—where light struggles to reach the nooks and crannies. If this is the case, consider installing a skylight to enhance your home's appeal.
Good solution to a lack of light
Windows are the ideal source of light, yet not all rooms lend themselves to a window. If this is the case, consider installing a skylight, or solar tube if you lack space. These rooftop additions help you to introduce more natural light into a room and can even help your home to ventilate and breathe better—a designer's expression for letting your home rest and replenish itself, naturally.
Your skylight options
There are many skylights in the market from stationary or fixed skylights to skylights designed to pop open. Skylights may be plastic or glass, fixed or operable, and made in any number of sizes and styles. They can have insulated glazing, UV-blocking capabilities, louvers, shades, and more.
While a skylight is essentially a window in your roof, a solar tube is compact, efficient and cost-effective alternative to getting natural light into a room. Know as a tubular daylighting devices (TDDs) or a tubular skylight, these options don't function like a window, as they cannot be opened to help air circulate. However, TDDs do capture daylight in a weatherproof dome that's installed on your roof. This dome then channels the light into your living space through highly reflective metal tubing; there is a special lens at the end of the tube to diffuse the harvested sunlight, which evenly spreads the captured light through the room These days TDDs also come with customization, such as added ventilation, daylight dimmers, even a lightbulb add-on kit to create a multifunctional system—but all this adds to cost and complexity of the product.
Older skylights were simply a single thickness of glass in a frame, newer models come with laminated or tempered glass, and low-e and tinted coatings to control heat transmission and UV radiation. Just like windows, skylights are rated for their thermal efficiency—and you can compare the U-values as well as heat and light transmission rates of various skylights, based on manufacturer information.
Operability