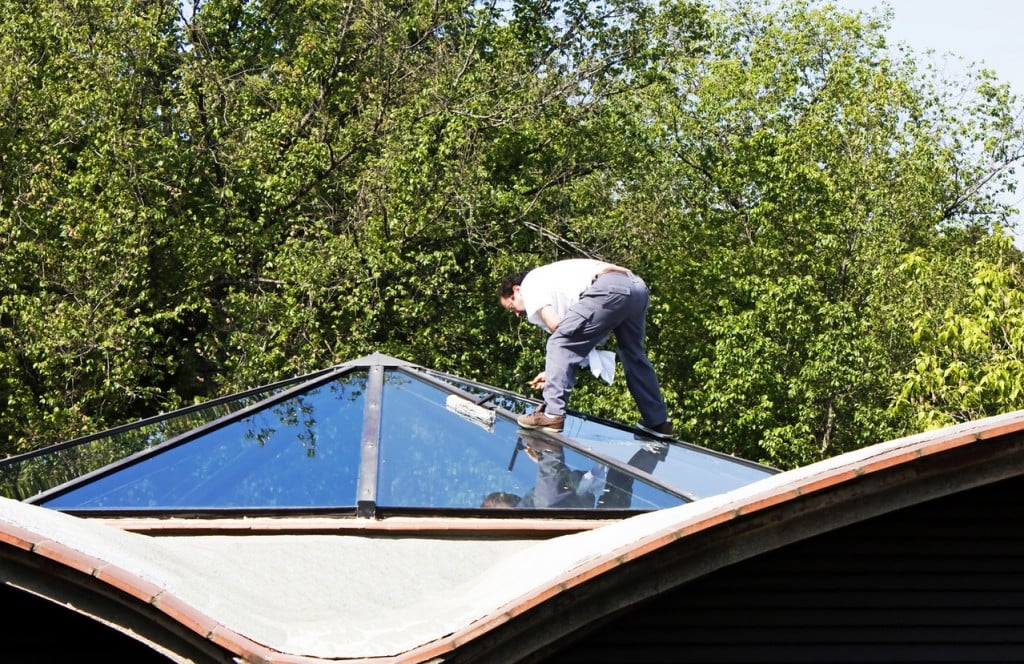 Let the light in. It's the mantra of every good designer and the quest of every homeowner. 
We all want to maximize light in our homes, not only because light enhances the aesthetics of your space, but light makes us feel better. Who doesn't feel great while basking in the morning sunshine.
However, we all have those areas of our home—the space over our staircase or a bathroom tucked inside our home—where light struggles to reach the nooks and crannies. If this is the case, consider installing a skylight to enhance your home's appeal.
Good solution to a lack of light
Windows are the ideal source of light, yet not all rooms lend themselves to a window. If this is the case, consider installing a skylight, or solar tube if you lack space. These rooftop additions help you to introduce more natural light into a room and can even help your home to ventilate and breathe better—a designer's expression for letting your home rest and replenish itself, naturally.
Your skylight options
There are many skylights in the market from stationary or fixed skylights to skylights designed to pop open. Skylights may be plastic or glass, fixed or operable, and made in any number of sizes and styles. They can have insulated glazing, UV-blocking capabilities, louvers, shades, and more.
While a skylight is essentially a window in your roof, a solar tube is compact, efficient and cost-effective alternative to getting natural light into a room. Know as a tubular daylighting devices (TDDs) or a tubular skylight, these options don't function like a window, as they cannot be opened to help air circulate. However, TDDs do capture daylight in a weatherproof dome that's installed on your roof. This dome then channels the light into your living space through highly reflective metal tubing; there is a special lens at the end of the tube to diffuse the harvested sunlight, which evenly spreads the captured light through the room These days TDDs also come with customization, such as added ventilation, daylight dimmers, even a lightbulb add-on kit to create a multifunctional system—but all this adds to cost and complexity of the product.
Older skylights were simply a single thickness of glass in a frame, newer models come with laminated or tempered glass, and low-e and tinted coatings to control heat transmission and UV radiation. Just like windows, skylights are rated for their thermal efficiency—and you can compare the U-values as well as heat and light transmission rates of various skylights, based on manufacturer information.
Operability

Historically, there have been two main types of skylights—fixed and vented. Both are installed flush to the roof deck or on a curb raised slightly above it.
A fixed skylight is non-operable and intended only for the purpose of providing extra illumination. A vented skylight can be opened, either manually or by remote (a feature that adds considerable costs).
Keep in mind that the more moving or electronic parts the greater the chance for problems.
Glass or plastic

Glass skylights offer a better view to the outdoors and a more pure daylight experience. However, less expensive plastic skylights do boast a few key advantages. For one, it's more durable. Plus, plastic skylights can take virtually any shape, lending itself to any number of placements on the roof. More importantly, domed skylights—only possible with plastic—outperform glass, not only by shedding leaves and snow, but also by receiving sunlight even when it comes in at an angle.
Energy Star rating
Even the best skylight runs the risk of losing its practical and aesthetic benefits through inefficiency, but this can become a real problem when the skylight is too cheap to handle temperature changes or not properly installed.
For instance, in the winter hot air rises and this push of warm air can prompts some inferior skylights to lose more heat than a conventional window. In summer, skylights admit more heat than a window, again by virtue of their placement on the roof. In either case, your furnace and A/C unit would have to work overtime to counteract the skylight and maintain a comfortable temperature.
For that reason, alone, it pays to install an Energy Star certified skylight or TDDs. Energy Star-approved products exceed the defined minimum energy performance requirement for climates around the country.
Some tips for choosing the right skylight option
In order to maximize the benefits and design feature of a skylight in your home, you need to remember:
No. 1: Plan well
Be mindful of how the finished installation of the skylight or solar tube will look and function. While more expensive skylights will function much like a window, the overall appearance and function can be quite different. 
No. 2: Know your sun
Want to maximize the impact of a skylight or solar tube? Then get to know how the sun moves throughout the day.
Remember, a window is designed to catch the low-angled rays of the sun in the winter and limit the glare of the high-angled sun in the summer; a skylight tends to do the opposite, so consider this factor when deciding on location.
If you position a skylight on a north-facing sloping roof, this will help diffuse light for you all day, while a skylight installed on a south-facing sloping roof has a tendency to overheat rooms.
Keep in mind, too, that the sun's rays will have a direct impact on furniture, flooring or fabrics. These items may become sun-bleached from constant direct sunlight. If you still want to install a skylight, but worried about all-day direct sun, consider a model that has a built-in blind to preserve or opt for tinted glass, although clear glass will let in more light.
No. 3: Select appropriate sizes and styles
To maximize the aesthetics and space of your home, select a skylight size and style that complements a room.
Off-the-shelf skylights are available in sizes that fit standard 16- or 24-inch framing, however, adding a large skylight will mean the installer will cut one or more rafters. This is not difficult when the roof is conventionally framed, but can become complicated in older homes or unconventionally built homes. Make sure you stick to a reputable company and installer to avoid compromising the structural integrity of your roof when installing a skylight or a group of skylights.
There is an abundance of possibilities so make sure you are not lacking in the visual appeal of your new skylight or solar tube.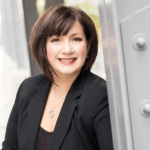 With over a decade of experience Linda Mazur is the principal designer of Newmarket, Ont.-based Linda Mazur Design Group. She is a guest columnist at TheRedPin. 
This article originally appeared on TheRedPin blog, with additional information added by Romana King, senior editor and real estate expert at MoneySense. 
Ask a Real Estate Expert: Ask our experts your property or real estate question »
---
Read more from Romana King at Home Owner on Facebook »