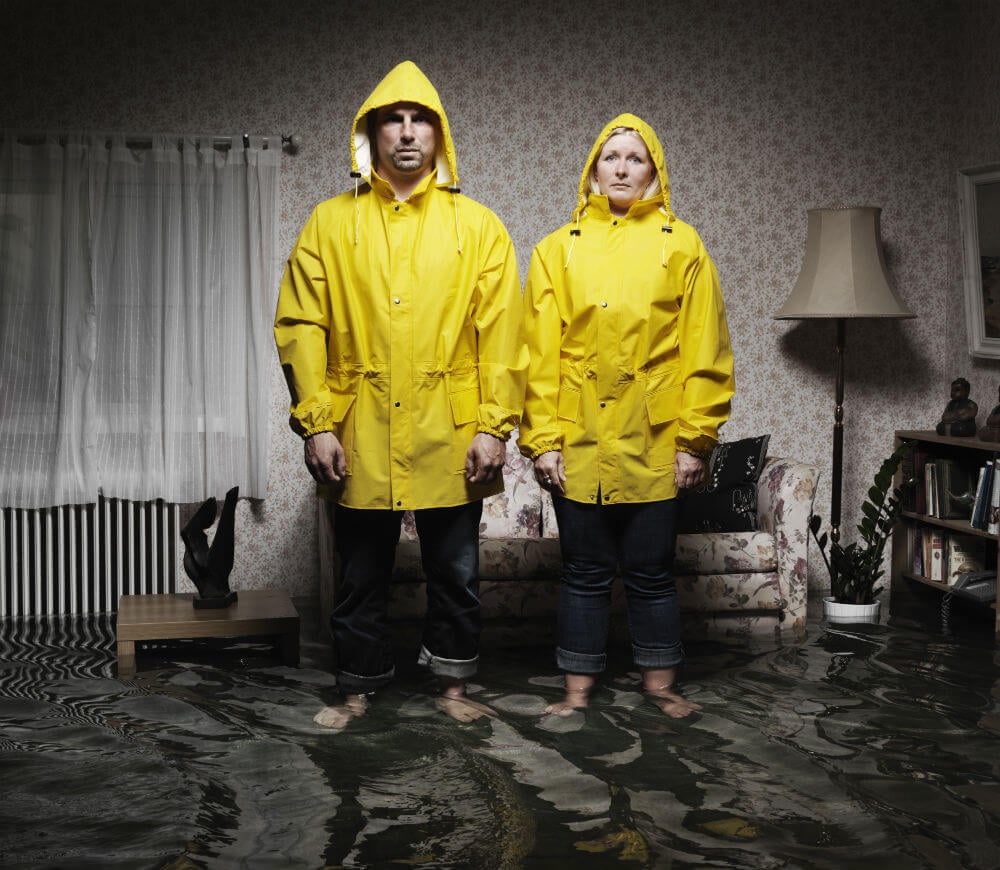 Renovating or remodelling your basement? Then you'll need to consider water. That's because the biggest nemesis for any basement flooring is water damage—and this threat comes with a hefty price tag.
Last year, the average Ontario water claim cost $28,000—and this average includes a lot of $5,000 clean-up jobs as well as a few massive $150,000 claims that require five or six months to repair, says one insurance insider. For cost-conscious homeowners, then, planning a basement renovation or remodel needs to include materials that water-resistant (or, at the very least, hold up well under damp conditions). Let's start with flooring—the area most prone to pooling and water damage.
---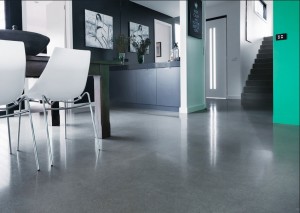 Thumbs up: Concrete & Ceramic Tiles
The best flooring options when it comes to waterproofing is sealed concrete (with epoxy paint or sealer) or ceramic tile. Sealed concrete is durable but a bit pricey—for a 20×20 foot room you're starting price for a finished job is $3,500. Ceramic tile is not as durable—it can chip or crack—and will cost about the same as concrete. The problem, of course, is that concrete and tile floors don't really fit our modern family-den or personal-retreat standards—unless you're going for a modernist or minimalist look (something my husband keeps threatening to do if I don't tame the paper-dragon and the kids' don't pick up their toys). Thankfully, there are other options. So let's run through the list.
---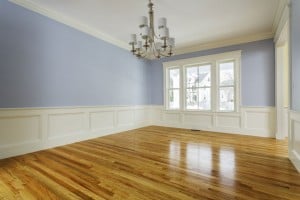 Thumbs down: Hardwood
It's beautiful. It's got a warmth and comfort. And it's terrible for use in basements. The biggest reason not to use wood in a basement is that wood flooring is ruined by flooding. And rooms that are below grade are prone to flooding. But even if you discount any potential future flood (don't!) wood is still a poor basement option because it's a material that needs to move and sway based on humidity levels. The more the extreme the humidity, the more the wood needs to swell and contract—and the greater the chance for splits, cracks and fissures.
---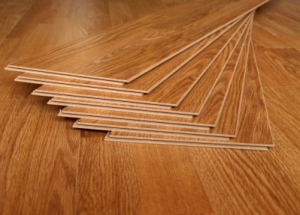 Thumbs down: Laminate
Once marketed as a great alternative to hardwood in places like the basement, we now know this is not really the case. While laminate does a bit better than hardwood when it comes to moisture tests—primarily because there is so much glue holding the product together—it's the layer underneath the laminate that essentially self-destructs as soon as water touches it. For this reason alone, laminate it one of the worst flooring options for your basement.
---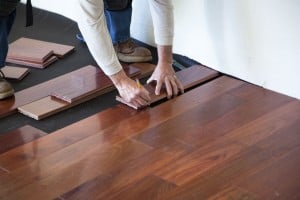 Thumbs down: Engineered Wood
A notch up from laminate, engineered wood is more water resistant because it has a plywood base, but any prolonged or sustained contact with water will pretty much destroy this flooring option.