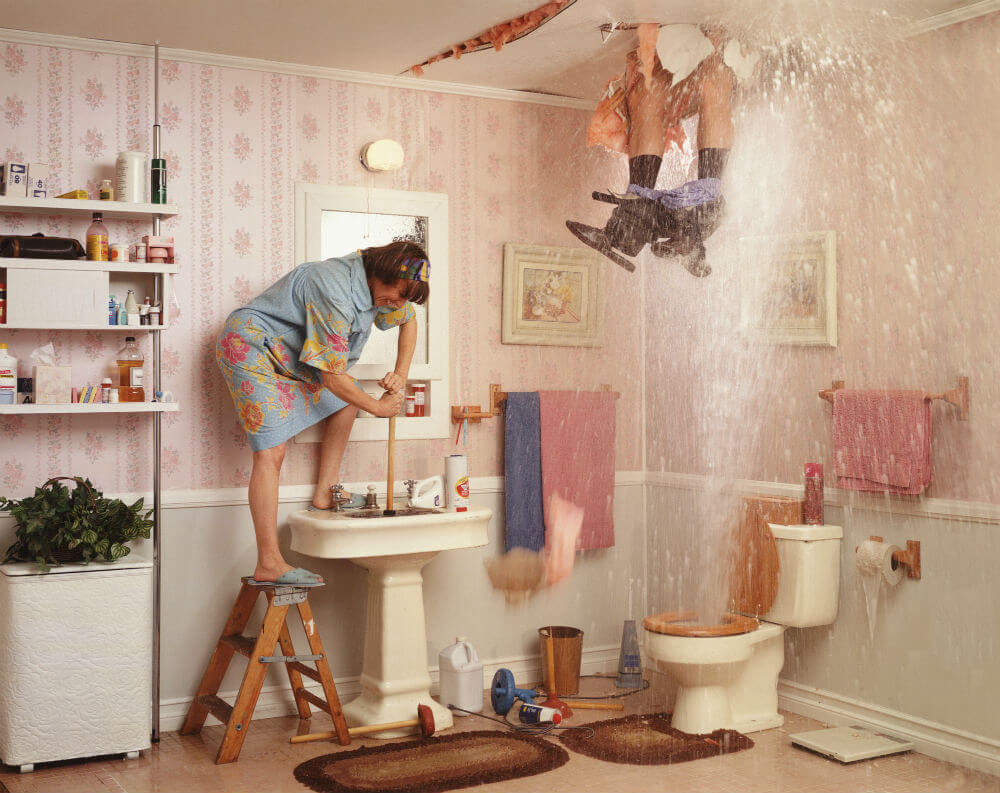 As I spent my weekend raking leaves out of our new lawn (my husband graded and seeded our backyard himself), I'm reminded that home ownership is a lot like living a healthy lifestyle. When I eat right, work out, and get enough sleep (not really possible with two toddlers) then I'm better able to function, both now and in the future. I consider it preventative maintenance to ward off debilitating ailments, such as heart disease and COPD (chronic obstructive pulmonary disease).
The same philosophy can apply to my home. The more preventative maintenance I accomplish around my house, the easier it is for my house to survive the ravages of age, time and weather.
But what tasks should really be completed? How do I know when to hire a professional? And do I really need a check-mark beside every little task?
Three years ago, I wrote a story that tried to help home owners to understand what regular maintenance was crucial and what these tasks, along with some essential big fixes, would cost. (You can read the story here: The Ultimate Home Maintenance Guide.) Since then, however, a few readers have asked whether or not I could include a schedule: A home maintenance checklist that outlines when to accomplish these tasks and at what cost.
This first installment is a list of tasks that should be completed in the fall season. But before I continue, let me qualify the word should. As a mother, a working mom and someone who struggles to maintain an identity outside of these two roles, the word "should" can be a chain. The reality is, I don't get all these tasks completed in the best of years. So, when examining this list, please keep in mind that the tasks that really need to be completed are the tasks you consider a priority. The list is here simply as a reminder of all the possible maintenance tasks that could be done. Now it's up to you to pick and choose.
Over the next couple of weeks, look out for winter, spring and summer task lists. I'll add links to the other sheets as they are uploaded to the blog. For a PDF version, please scroll to the bottom of the page for a link. Also, I couldn't in good conscience publish this blog without a shout-out to my husband. A general contractor by trade, Mark Pervan has taught me more about home maintenance and sustenance-style living then any YouTube video ever could. So, thank you my love. Thank you for chopping and stacking all our firewood every year; thank you for ensuring we have emergency rations and supplies (for such times as a nine-day power outage over the Christmas holidays); and thank you for your ever constant cleaning and maintaining of our home.
Finally, I want to be clear: I've tried to be as comprehensive as possible, but I think this type of list will be an organic and on-going process; a schedule that will change and update as readers provide their experience and experts offer their advice. For that reason, I encourage you to comment, email or call me. I'd love to know your tips and tricks, as well as areas you think are inaccurate, obsolete, or omissions that need to be added. I look forward to hearing from you.
FALL HOME MAINTENANCE CHECKLIST