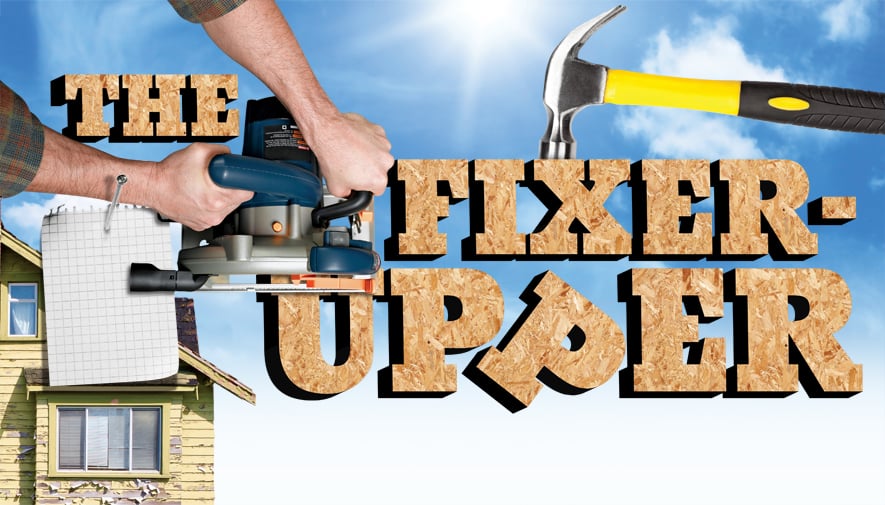 If you're an aspiring homeowner on a tight budget, don't be turned off by those dirty, run-down and miserably out-of-date properties in the real estate listings. Sure, a few of them look like a scene out of the The Munsters. But those cobwebbed fuse boxes, creaky joists, linoleum floors and hideous kitchen cabinets could be your ticket to an urban neighbourhood that would otherwise be unaffordable.
Just think: you could snag a rundown place on a great street for much less than you would pay for a house with curb appeal. Then you can invest some money and a lot of sweat equity and end up with a like-new house worth twice what you paid. Better yet, you can finish the home in a way that perfectly suits your tastes and needs and turn that rundown shell into your own urban sanctuary.
But buying a fixer-upper can also be fraught with peril. Before taking the plunge, you'll need a realistic idea of what you're getting into—and that goes beyond setting a budget and arranging a mortgage. We'll show you what factors can make the difference between a handyman special and a money-pit nightmare.
Get your fix
When Chander Chaddah was starting out as a realtor in Toronto more than a quarter of a century ago, fixer-uppers were everywhere. He estimates one in five houses could have been declared uninhabitable, and only a handful of people were interested in buying them. That's changed. These days, bargain-basement fixer-uppers aren't as plentiful and the competition is much greater. "Reno shows on TV, access to materials and workshops held by big-box hardware stores have made renovations much more accessible to homeowners," says Chaddah. This has increased the appetite of handy homeowners to tackle the job.
Janet McCauley and her sister Maureen managed to find their detached century home in a trendy section of Taber, Alta. "It's a home we all knew as kids growing up," Janet says. "But it was in such a state of disrepair and was selling as a foreclosure, so the bank just wanted to get rid of it."
The sisters knew they had found a true fixer-upper, complete with bouncy kitchen tiles, a half-finished main-floor powder room and linoleum dating back to the 1930s. It was a good deal, but only if they could keep the renovations to a strict budget. "A few hundred thousand and this home would be back to its former glory, but we'd be broke," laughs Janet.
So the McCauleys devised a plan: make a list of all work required, establish a budget, then determine what renovated houses were selling for in the area. That allowed the sisters to come up with the maximum purchase price for their fixer-upper.