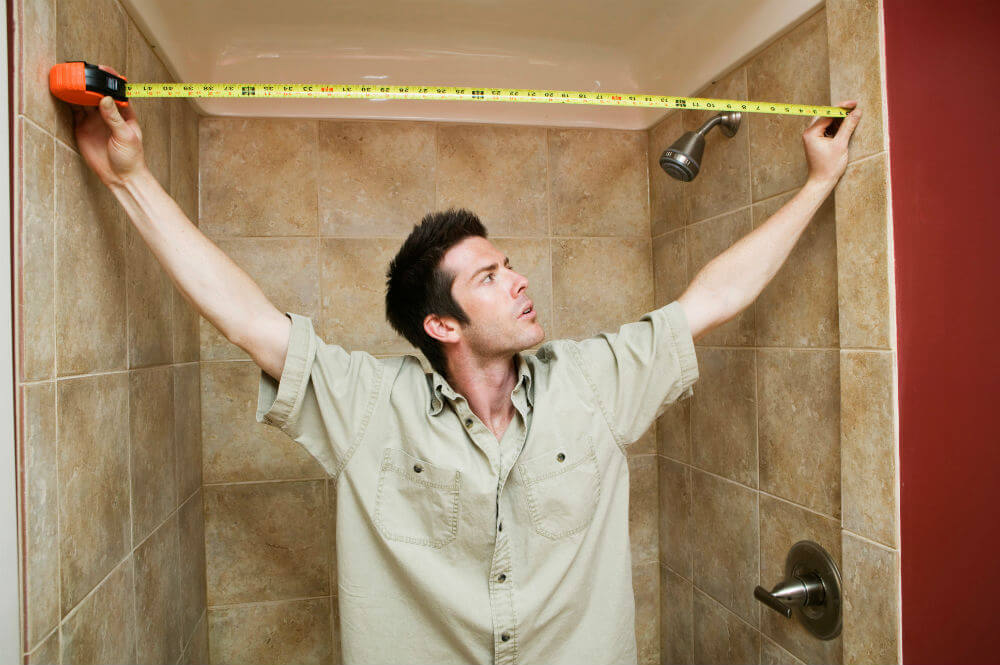 We get a lot of reader questions when it comes to home owner and real estate issues. Up until now I've answered these questions informally on a person-by-person basis. But it turns out more than a few of us would like to read the answers to these specific questions. Call it curiosity, or maybe it's a desire to know that we're not the only ones with a question, but reading the answers to other people's questions helps me make better decisions when it comes to my finances, real estate and housing.
As such, I will now answer your real estate questions through my blog. Don't worry: I won't need to include your name or specifics. It's the question that counts. So, if you have a question, please email me directly (at [email protected]s.com), post a comment below or on my Facebook page. I look forward to hearing from you.
Q: I plan on gutting and remodelling my current second-floor bathroom next summer. This renovation would mean knocking down a wall and taking over a small bedroom so that we could have a larger family bathroom. Even though I'm six months away from starting the work, I'd like to know if I should start planning now? I've heard that contractors are hard to find and that permits can be a nightmare to get, is that true?
Dear Need More Sink Space,
You're a wise, wise woman. Planning a renovation—large or small—is a testament to those famous Brownie or Cub-Scout mottos: Be Prepared.
So, lets take your question one step at a time. First: Finding and booking a good contractor. Yes, this can be hard, but even for last minute jobs, it's not impossible to find and book a reputable contractor. That's because in the grand scheme of home renovations, your plan to expand your bathroom isn't considered a large job. While it will certainly create chaos in your household (for as long as six weeks), and while it will be expensive (good bathroom expansion jobs easily creep up past $15,000 or $20,000), it's the type of job that many reputable, busy contractors will schedule in at the last minute if you don't mind being at the mercy of the contractor's schedule. That's because busy contractors will often double-book a large and small job during overlapping times in their work schedule. This keeps their crew busy even while they wait for city inspections, delivery of materials, or specific portions of a job to be completed.  Keep in mind, though, the completion of your project will probably take a bit longer and the start and end dates will have to work around the contractor's ongoing schedule.
But you're a planner and with six months before you start the work there's no need to wait to book a contractor. In fact, calling a contractor now—when the year is about to end and they are looking to fill their schedule for next year—is often a good strategy for negotiating good deals. That's because contractors want to fill their schedule with guaranteed jobs so they know there is work for their crew and income coming in to the business. By paying a small deposit now, and securing work for next year, you can be upfront with asking for a discount. For instance, ask if the contractor will throw in a the cost of the bathroom fixtures if you pay a deposit now? Or consider asking for a 5% to 10% discount if you pay a larger deposit now to secure the job next year. You may not get what you ask for but it never hurts to ask, and a contractor will be in a much more generous mood now, while he's trying to firm up work, then next year when his dance card is already full.
Ask Home Owner columnist Romana King your real estate question »
Now, to find a good contractor you'll need to do a bit of homework. (Try this old but realistic article from the Globe and Mail)