Who doesn't want security, adaptability and convenience at the touch of a button? The good news is that the connected home — otherwise known as a smart home — is now more accessible than ever.
While some technologies still come with a big price tag, there are ways and products that can add ease, comfort and safety to your home without a super-large price tag.
To help you decide, I've listed a few of the mass-market, consumer options that are already available. The list is broken down by zone (ie: kitchen, bathroom, etc.) with a new zone and list of gadgets added to the tech house gadget guide each day for the next week.
The smart kitchen
---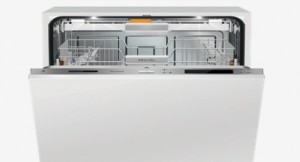 → No-handle needed dishwasher
Remember the Clapper? The sound-activated on/off switch that let you turn your lights on and off with just a clap of the hand? Sure, we may laugh at this basic technology today, but the Clapper even made it to Time Magazine's 100 all-time top tech gadget list. Why? Because it was a simple technology that made a simple task all the more convenient. That's where Miele's Knock2Open dishwasher enters. If you don't like the idea of pulling your dishwasher handle after touching dirty plates, then you'll fall in love with the knock-to-open technology from Miele. But be prepared to pay as it retails for $3,700. 
---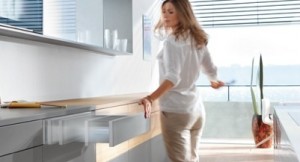 → Touch to open climber cabinets
The touch-to-open cabinet, otherwise known as climber cabinets, was a technology first made popular by custom kitchen cabinet designers Elmwood and Bauformat. The technology allows you to touch a drawer or cabinet, which then opens using motion sensor devices. With more upscale systems, you can also use a single wave of your hand to open or close the cabinet or drawers.
---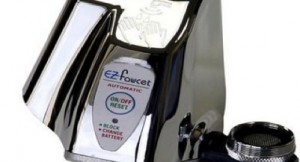 → Touchless faucets
Hate negotiating the whole turn-on-the-tap routine after touching dirty dishes or raw chicken? Consider installing a touchless faucet. The built-in touchless faucets aren't cheap — they cost about three times as much as their traditional counterparts — but the technology really can help keep a busy household clean and bacteria free. 
If you don't want to remove your current faucet — or fork over $750 or more — consider an automatic adapter. Priced just under $100 it provides touchless technology by attaching to your current faucet. It's not as clean looking as the integrated touchless faucets, but it could be a cost-effective option for those that want this kitchen technology convenience.
---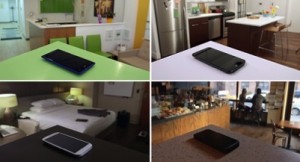 → Wireless countertops
Tired of fighting for the only USB plug in the kitchen? Consider installing an LG Hausys techtop countertop. The embedded surface technology lets you charge and power your smart phone devices without having to worry about cords or outlets. Just rest your device on the wireless charging surface and your device is automatically connected. Even better, as the battery charges to full the technology cuts the juice to ensure that your smart phone or other tech gadgets don't burn out too quickly. No pricing has been released, as of yet, but talk to your kitchen counter or installation specialists for more details.  
---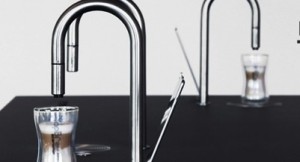 → Built-in, on-demand coffee
Forget a beer tap, consider a coffee tap. The only item you'll see from the Top Brewer is a stainless steel tap. The coffee maker actually sits underneath your counter and the built-in, out-of-the-way appliance does just about everything you want from foaming milk, to just-right Americanos, to cleaning itself. Better yet, it's controlled by your smart phone or tablet. Price: $11,000. 
---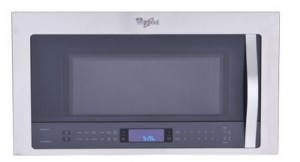 → No burnt kernels
Love microwave popcorn but hate the burnt kernels? Then upgrade your basic Whirlpool Gold microwave to the AccuPop model. It's an over-the-range microwave that doesn't rely on a moisture sensor or preprogrammed time settings to determine when popcorn is done. Instead, it uses a sound sensor. By measuring the time between pops the microwave can perfectly time when your bag of kernels is optimally popped. Basic Gold model microwaves retail for US$350, while the AccuPop Gold microwave (model number: WMH76719CS) retails for US$550.
---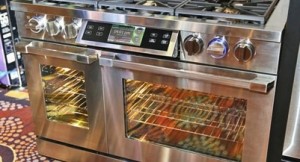 → Connected ovens
Don't want to leave the backyard to turn down the roast? Need to turn on the oven before you get home? Consider looking into the Dacor line of smart-tech appliances. For example, the 48" dual fuel range has a built-in android table that accepts smart phone, as well as voice, commands. Sitting in your backyard you can speak into your phone and tell your oven to turn on, off, or alter the temperature. But this technology comes as a pretty price, with built-in Dacor ranges starting at US$12,000.
If that's beyond your budget, consider the much cheaper WIFI enabled GE oven. It lets you monitor and change settings on your oven using your smart phone. The 30" oven retails for US$1,500, while the cheapest GE WIFI-enabled wall oven starts at US$2,100.
Read more from Romana King at Home Owner on Facebook »