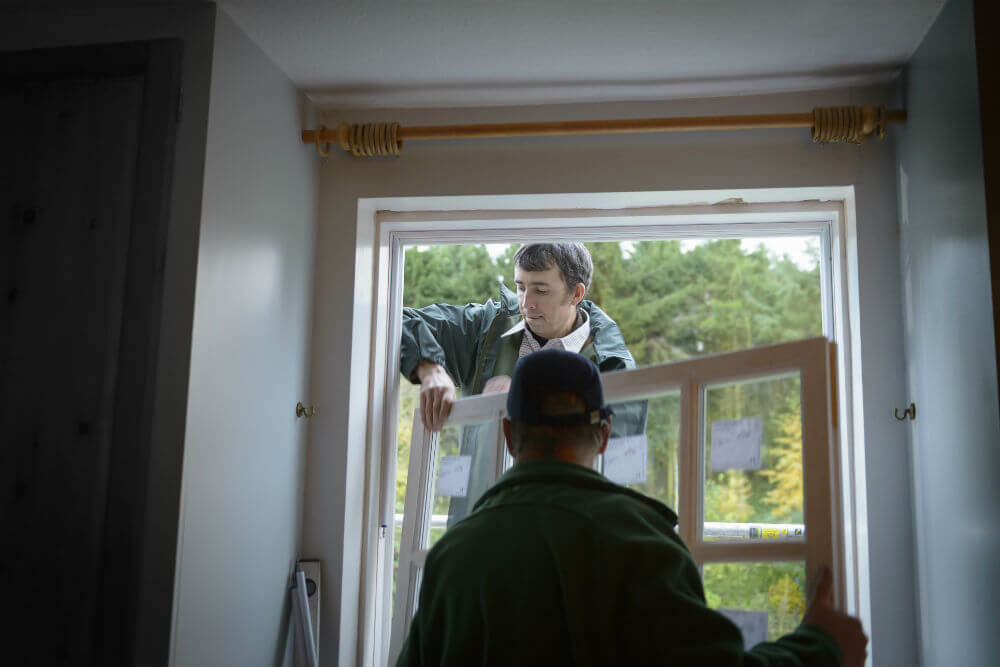 If you've tackled all the do-it-yourself steps in your quest to create the Ultimate Heat Efficient Home. But, still have colder rooms in your home, uneven heat in different parts of the house, or your heating bills are still quite high, then you'll need to consider some costlier fixes.
But before you crack open that wallet, consider paying for a professional energy audit.
Step 1: Energy Audit
A home energy audit is an assessment done by an independent certified evaluator and it shows you how your home uses energy and, more importantly, where that energy (aka: heat) is being wasted. (A good evaluator will perform a variety of checks, but the main test is a blower-door test.) Cost is between $100 and $800 (although some companies will rebate this cost if you choose them to complete the weatherization work), but the best part is that once you've got your report in hand, not only will you have tangible recommendations of how to make your home more heat and energy efficient, you'll also be eligible for provincial and federal rebates. And these rebates are nothing to scoff at: in Ontario, home owners can get up to $5,000 back; in B.C., home owners can expect up to $7,000 back; and the feds offer up to $5,000 for undertaking efficiency upgrades.  (For some energy efficiency rebate info, see my blog Home renovations that pay off.)
A couple of caveats:
If you know you're going to be shelling out for the more expensive fixes then don't bother completing the DIY steps until after the energy audit is done. The strategy is to take the least efficient and make it the most efficient, and increase the rebates you are entitled to.
If you live in a historic home—a home built 100+ years ago—consider shelling out for a home energy audit before you complete any efficiency upgrades. That's because air sealing in a historic home can dramatically impact how moisture moves through a structure and this could impact the build-up of condensation as well as mold and mildew (which can lead to rot in your home's wood-frame structure, along with hurting your health).
To expedite the home energy audit, gather up the last 12 months of utility bills. Your auditor will want to see these.
Step 2: Replace the furnace
Unless you have a new, high-efficiency furnace your energy audit will probably prioritize a furnace replacement as your first step towards heat and energy efficiency.