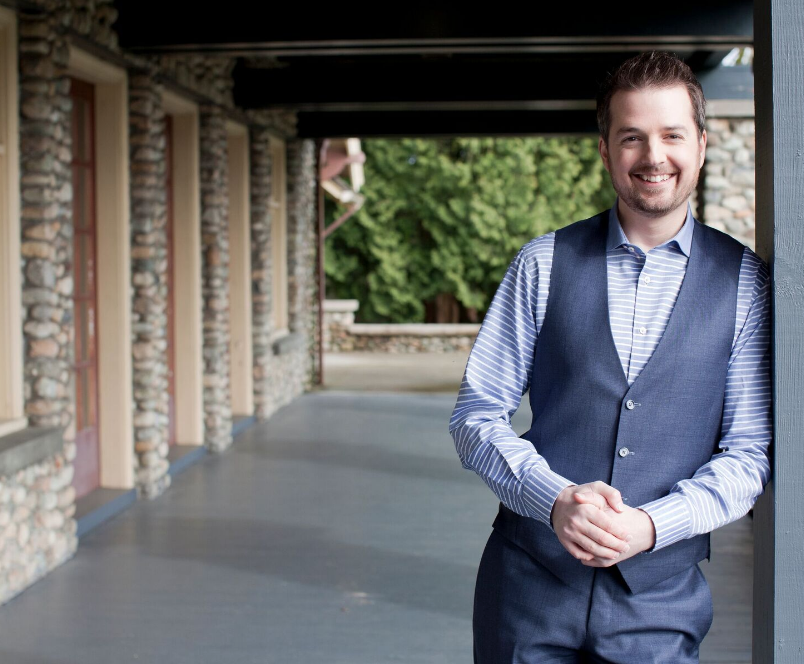 Todd Talbot really does love it.
The exuberant co-host of HGTV's Love It or List It: Vancouver, can't get enough of real estate. Ever. 
"Even before I was on TV, my wife and I were HGTV junkies," confesses Talbot. "For us, it was inspirational. We looked at the shows to keep the juices flowing. To look for what we loved and liked."
At that time, Talbot was a new real estate agent cutting his teeth in the lower mainland, B.C. market. Now, he's a successful realtor, real estate investor, speaker (he's presenting at this weekend's Vancouver Home + Design Show), and co-host of one of HGTV's most successful reality shows. 
Each episode of the series focuses on a different set of B.C.'s Lower Mainland homeowners, who are considering whether to remain in their current home or put it on the market. Just like Vancouver's current property market, there is a competitive nature to the show as the two hosts, Talbot and co-host and interior designer Jillian Harris, go head to head, putting their respective expertise to the test. Each episode has Harris work on the property owner's reno wish list; the hope is to make the home more livable and appealing. That is the "love it" component of the show. Talbot is the "list it" side, trying to tempt the homeowners to sell their home and move to another that better suits their needs.
While bragging rights and quick quips are key ingredients to the show's recipe for success, so is the glimpse into one of Canada's most expensive real estate markets.
Read more: Milos Raonic on how I learned to save 90% of my income »
Read more: Barry Choi on 5 financial mistakes he'd like to do over »

Can't boil down a real estate market, says Todd Talbot
These days the biggest request Talbot gets is to sum the current real estate market into a nice, digestible sound bite. "People are looking for a way to encapsulate what is happening in this current market," says Talbot, who adds, "but for the most part, trying to distill market conditions does a disservice to the complexities at play."