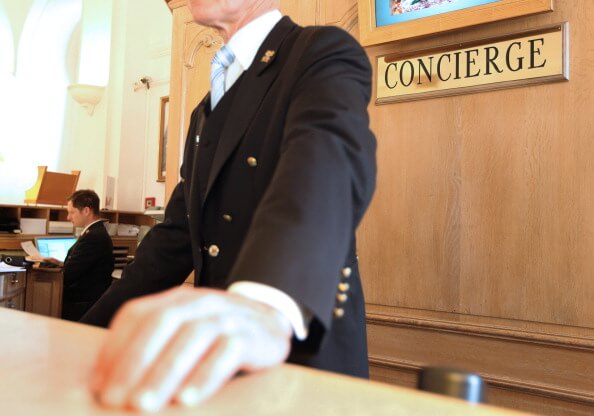 1. The star-rating system is kind of bogus. While a 5-star hotel should be pretty luxe, just keep in mind that hotel scoring systems can be somewhat arbitrary, says Ana Yuristy, director of corporate services at Toronto's Drake Hotel. For instance, a hotel will get a higher rating if its driveway is paved with asphalt instead of gravel. To get a more accurate take on places you want to stay, use rating sites like TripAdvisor.
2. I can get you a free cab. Some hotels provide house cars at no expense, so it never hurts to ask the concierge about this option. Of course, this service is more likely to be found at high-end hotels—and yes, you'll be expected to tip the driver.
3. Ask for upgrades on Sundays. Sunday night is the best check-in time to get a good deal on a room because it's always the slowest time of the week. "That's really an opportunity for guests to leverage an upgrade and all sorts of interesting things," says Yuristy. "This pretty much holds true everywhere." Here's another tip: inquiring about Sunday rates is also the best way to gauge the cheapest room prices offered by hotels.
4. The doorman knows more than me. Hotel concierges need to read up on the surrounding areas, but more often than not it's the doorman who was born and brought up in the city. "You really don't need anything other than the knowledge of the city to be a bellman or a doorman," explains hotel industry expert and author Jacob Tomsky. "They know everything about the flow of the city." So while the concierge may suggest a swanky restaurant down the road, getting the doorman's advice could lead to a more authentic—and affordable—experience.
5. Don't pay for the minibar. According to Tomsky, there are hundreds of ways minibar expenses accidentally get added to your bill—delays in restocking, double stocking and plain old human error being a few of them. That's why "simply disputing it can get it removed," he says.