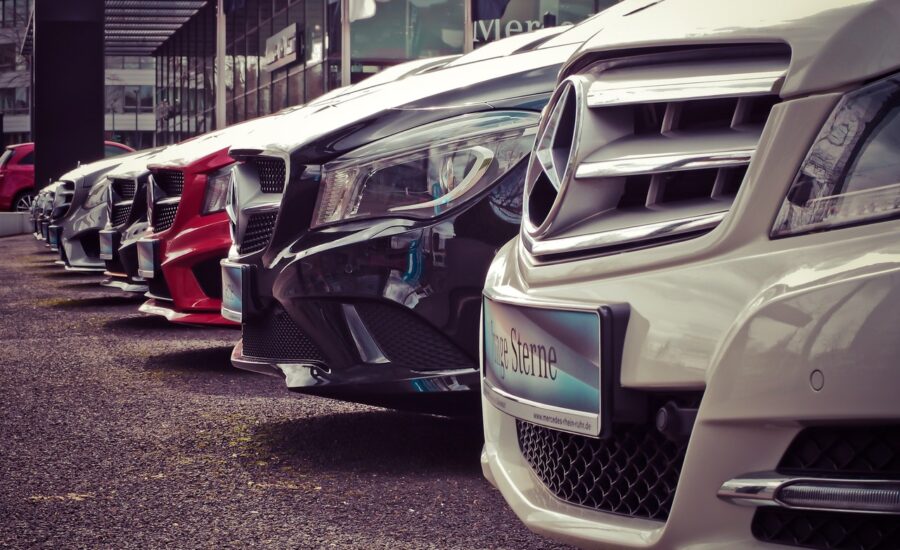 Sales of new vehicles may have hit a record high, surpassing the two-million mark for the first time last year, but the majority of consumers are still projected to buy used primarily for one key reason: cost savings.
DesRosiers Automotive Consultants forecasts that about 59 per cent of prospective buyers in Canada will purchase used vehicles this year.
It's been well established that new vehicles incur rapid depreciation as soon as they're driven off the lot. Most new cars can lose up to 50 per cent of their value during the first fours years of ownership.
That's exactly why Esther Paulsen and her husband Tim bought second-hand when they were shopping around for a replacement vehicle last December for their growing family.
"Our decision to go new or used was dictated by budget," said Paulsen, a teacher in Toronto. "We didn't even look at new as I was coming off a maternity leave and we are basically single salary with two kids."
But looking to save money buying second-hand shouldn't preclude buyers from wanting to ensure their car is in top condition, cautions George Iny, president of the Automobile Protection Association.
"Generally speaking, a three- or four-year-old used car coming off lease would offer more value for your dollar," he said. "But I wouldn't be a price junkie. Don't shop for the cheapest car. That's what most consumer advice tells you to do. It's a mistake."
Iny points to previous research conducted by the APA in the Greater Toronto market at a time when the popular Honda Fit was relatively new and in short supply. His organization found 25 used Fits for sale on auto classifieds site AutoTrader.ca.
"We then looked at the cheapest seven of them and there was a story with every single ad: curb-sider, accident reconstruction, sketchy maintenance, collisions. So you'd be better off looking for used vehicles that are higher priced and bringing an ad for one of the low-priced models that's similar to negotiate with the seller."
Finding a car in excellent condition will mean having it checked out, Iny added. "You have to see service records."
But if a seller can't show you a car's full history, copying down its vehicle identification number (VIN) to get a CarProof report can help identify previous accident claims and any outstanding liens, said Mohamed Bouchama, a consultant for Car Help Canada.
"You have to be very careful. You don't want to buy somebody else's problem," he said, adding to make sure that if the vehicle has been subject to recall or repairs to check that the repairs have in fact been done.
Iny noted that CarProof reports aren't infallible, though. "Information is often missing on collisions but the big stuff should show up in Ontario, and in B.C. it's very reliable — 90-plus per cent reliable. In Quebec it's unreliable," he said.
Taking the vehicle for an independent inspection, especially if the vehicle is outside the warranty coverage, is also recommended, Bouchama said, "despite the fact that 50 per cent of buyers don't do that."
Buyers should also be extra cautious about any hidden issues if they're purchasing a used vehicle from a private seller versus a dealership.
"If you buy from a dealer, you're fully protected. If you had a problem and the dealer didn't disclose it, then you have every right to go back to the dealership and there are laws that protect you from a dealer. When you buy privately you're not protected at all," Bouchama said.
Other common burns prospective buyers should watch out for include sellers who mess with the mileage. "Believe it or not, these day it's a lot easier to roll back the odometer," said Bouchama.
Its something that can be determined by taking the VIN to a dealership and having them input it into their database to determine the last time the vehicle was serviced and what the mileage was, he added.
Even asking to see if a used car has snow tires can tell you a lot about its history, Iny added.
"That gives you an idea that the person wasn't pinching pennies on their vehicle."