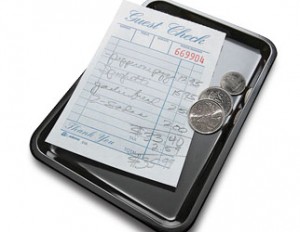 Q: When service is really slow at a restaurant because it's understaffed, should you still tip the server?
— C.W., Vancouver
A: Tipping is always a choice, but keep in mind it's the manager who is responsible for not staffing the restaurant appropriately. The slow service could also be the fault of the kitchen. So penalizing your waiter or waitress, who relies on that 15% to make ends meet, may be unfair. If your server was doing his or her best under the circumstances, don't withhold the gratuity, says dining etiquette expert Louise Fox. Instead, take up your complaint with the manager, who should apologize and offer something to compensate you. "If he is interested in repeat customers, he should definitely comp the meal or give you a voucher for another visit," says Fox. If the manager doesn't budge, at least you—and your friends—will know which eatery to avoid in the future.
Got an awkward question for MoneySense? Email it to [email protected].