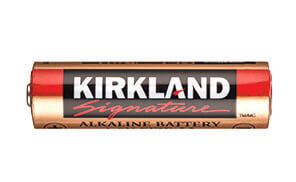 Have you ever been tempted to buy a generic or store-brand product but hesitated because you weren't sure if the quality was as good? Not only is the store brand probably of equal quality, there's also a good chance it was actually made by its big name-brand competitor. That's right, some store-brand products are undercover name-brand products posing as generic goods. The practice is called co-packing. This occurs when name-brand manufacturers use their facilities, resources and expertise to produce private label products for big box stores.
Not surprisingly, information on which brands make house products is highly confidential. MoneySense contacted numerous retailers and manufacturers to ask who makes popular store-brand items sold at Walmart, Target, Costco and Canadian Tire. None were willing to disclose their private label agreements. Canadian Tire, however, did confirm that name-brand tool manufacturer WMH Tool Group, maker of JET tools, produced tools for Canadian Tire under the MasterCraft label until at least 2005. A former Duracell sales rep told MoneySense Kirkland brand batteries were made by Procter & Gamble's Duracell, but a Costco spokesperson said only that all Kirkland Signature products are "top tier." Neither Exxon Mobil nor Walmart confirmed online reports suggesting Super Tech Motor Oil sold at Walmart is made by Exxon, makers of Mobil 1, but Wayne Willson of bobistheoilguy.com, a website that compares motor oils, said used oil analysis shows Super Tech performs comparably to name brands.
Producing house brands is a way brand-name manufacturers can increase output and offset high overhead costs at their factories. While ingredients or product specifications can be lower quality on co-packed products, they can also be higher. In some cases, says Jim Kilpatrick, leader of Deloitte Canada's Food and Consumer Products Manufacturing industry practice, manufacturers choose to beef up the quality of house brands, figuring that as they're not spending money on marketing, they should invest in quality ingredients. Store-brand goods, after all, have to sell themselves.
Studies by Consumer Reports back this up. Tests of food products show house brands tend to be as tasty and nutritious as the alternatives, while costing an average of 25% less.