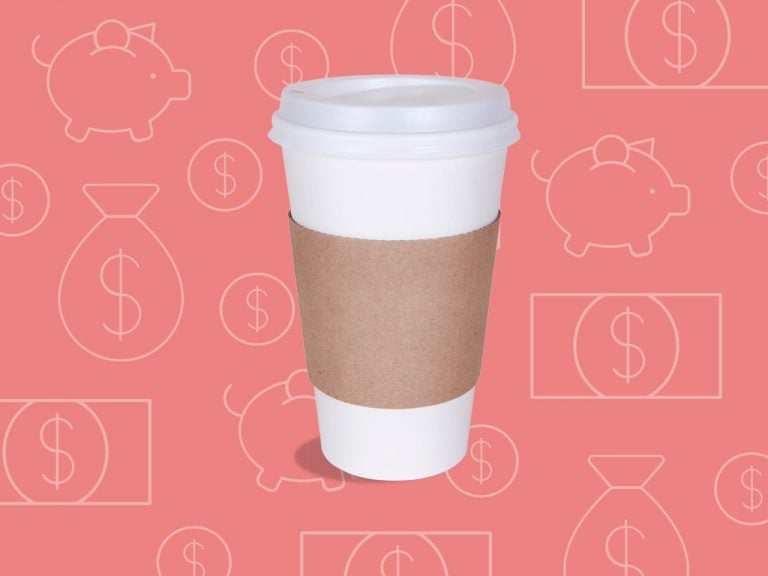 A few weekends ago I was hanging out in the kitchen, enjoying a morning coffee with my husband, when he suddenly yelped.
"Ah, man! I think we missed the sale," Dave said, turning to the calendar on the fridge. Sure enough, we had. One of the local grocery stores had been advertising big tins of coarsely ground coffee beans, perfect for a French press, for a mere $7.99 — almost half of the $16.99 regular price — and we had previously vowed to grab a few.
Saving cash on coffee? I'll admit, this is new for me. But while in the midst of a pricey home renovation this year, we knew we had to find ways to cut the fat to pay the bills. Those $3.09 Americanos at the local coffee shop? They had to go. Expensive locally roasted Ethiopian beans for home? Those too.
We drew the line at actually giving up coffee altogether, and I'm pretty sure most Canadians would make the same decision. After all, we are a nation of daily coffee drinkers. According to the Coffee Association of Canada's 2017 coffee drinking study, when Canadians aged 18–79 were asked if they'd had coffee the day before, 71 percent said yes — making it the most popular beverage in the country. (Only 67 percent of respondents said they'd had a glass of tap water the day before!)
Coffee is a $6.2 billion industry in Canada, and for some java drinkers, it's doing serious damage to their wallets long-term. So much so, that some financial experts have given it a name: the "latté factor."
"A Starbucks freak'n latté is, like, $4," says Liisa Tatem, a money coach in Toronto, who helps clients learn how to tackle their finances. "You know, if you get one of those a day, it really adds up."
No kidding. Tatem points to one client who used to spend $250 a month at Tim Hortons.
"That's about $3,000 a year. You could buy a couch with that. You could buy a TV. You could do so many things with that money," she says.