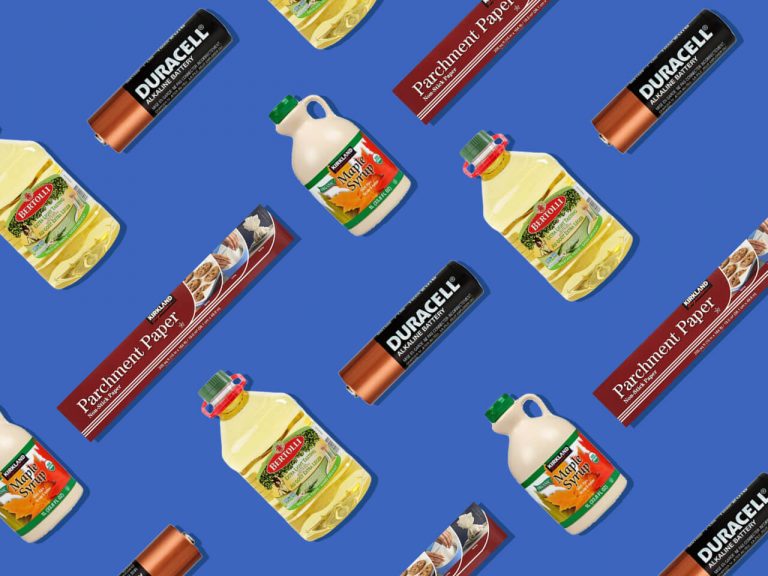 Yes, it's true — pretty much everything at Costco comes in gargantuan sizes. But when you crunch the numbers, most of the time buying in bulk equates to hella savings for you. And some of the best bargains to be had are in areas you may not have realized.
The secret to spotting a deal at Costco is to know the unit price of the item at your regular retail store. Finding the unit price is easy: The next time you're at the grocery store, look closely at the price tag. There beside the price, usually in really small type, is the unit price. Jot it down in your phone so you can quickly cross reference it the next time you're at Costco.
Shopping at Costco can sometimes lead to shock at the register, but when you price out your total cost savings and factor in only really needing to visit the store about every three to four months, you'll quickly see that the initial spend more than pays for itself over the long run.
Here are eight of the best items to save on at Costco, and how much you can expect to save on average. For comparison, like items were compared to like. Kirkland Signature is Costco's house brand, so Kirkland Signature products were compared to a major grocery store's house brand, while brand name products were compared to brand name products.
Gift cards
If you're paying face value for gift cards, you're paying too much. Costco sells many gift cards at a discounted rate. The caveat? Some only come in multiples of a certain denomination (like four $25 gift cards) and the best variety is found online. Here's a sampling of what you can find in-store:
$100 iTunes (sold as a 4-pack of $25 cards) for $90
$100 at Hello Fresh for $80
$50 at Pizza Nova for $40
$100 in Cirque du Soleil tickets for $80
Batteries
Is there any phrase that has caused more meltdowns than "Batteries not included"?! Thankfully, batteries are a great deal at Costco and one of the items where "Costco-sized" is really the perfect size: 48 disposable Duracell AAs will set you back just $26, compared to $38 at a big-box store, for a total savings of $12.