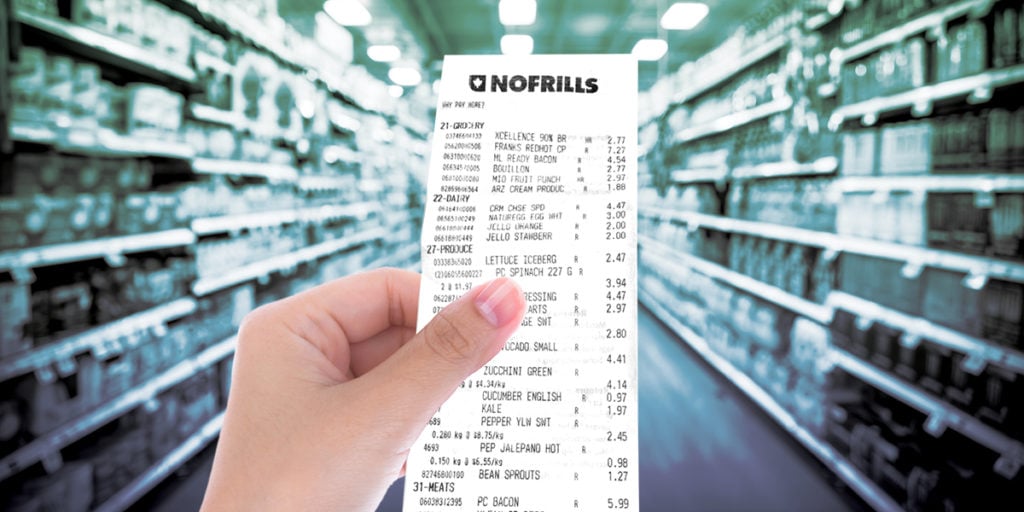 Name: Vanessa Lee*
Age: 30
Location: Downtown Toronto
Occupation: Nurse
Feeding: Herself, and also sharing some meals with a live-in boyfriend
Take-home monthly income: $4,500
Grocery budget: None
Average grocery spend per month: $400-$600
Percentage of net income spent on groceries: 13%
Vanessa has plenty of disposable income and dietary restrictions that explain why her grocery bill is on the higher end for someone basically feeding just themself. The average one-person Canadian household spends $3,050 on groceries annually, according to 2016 Statistics Canada data, or about $64 a week.
Vanessa, on the other hand, typically spends between $100-$150 every time she goes to the grocery store, about every week or 10 days. Although she has a live-in boyfriend, Eric*, they don't keep track of or split things evenly, but simply share freely when they cook meals together a few times a week.
She admits she can probably do better: "I don't really have a set meal plan." Occasionally, the produce she buys spoils and ends up in the trash. "And that's where I end up wasting money — because I don't plan properly," Vanessa says.
The other thing she knows she should be doing is taking regular inventory of what's already in stock at home. "I'll buy something and think I need it, and come home and find I actually do have it," she says. "Because it's two people's stuff in the fridge, it's always packed."
I had a look at one of Vanessa's recent trips to the grocery store to see what she did right, and where she could improve.
1. A cost-conscious grocery store choice
We have to give Vanessa credit for doing one major thing right: shopping at a discount food store.