Want to save more than 20% on your grocery bill? You could do it by cutting waste, buying better and running your kitchen like a restaurant. Or you could just switch grocery stores.
That's how much we saved when we bought a meal's worth of groceries at a high-end store, then made the trek—a mere 1,700 metres away, on the same street—to its discount cousin. We picked up everything we needed to make six-ingredient meatballs (recipe below) and saved enough to make us wonder why we bother with the nicer chains at all.
To keep things fair, we did our shopping at stores owned by the same parent company—Sobeys and FreshCo—buying the same brands and sizes of products. To keep things honest, we should admit we also couldn't resist a few impulse buys: some microwave popcorn at FreshCo (six packets of Orville Redenbacher for $2.49!) and a very nice prepared salad at Sobeys. So there are certainly arguments for shopping at both stores. But you can't argue with savings. Check it out: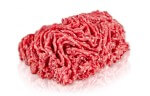 One pound lean ground beef (454 g)
Sobeys $8.59
FreshCo $6.58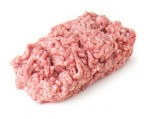 One pound lean ground pork (454 g)
Sobeys $4.93
FreshCo $4.39

One small jar of pesto (218 mL)
Sobeys $3.99
FreshCo $2.99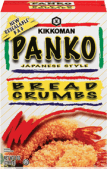 One box of panko crumbs (227 g)
Sobeys $2.99
FreshCo $3.49

One box of spaghetti noodles (454 g)
Sobeys $2.49
FreshCo $1.25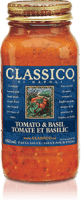 One jar of prepared tomato sauce (650 mL)
Sobeys $3.99
FreshCo $2.99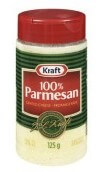 Parmesan cheese (125 g)*
Sobeys $5.19
FreshCo $3.99
*You may prefer fresh grated. This was the only way to maintain a fair comparison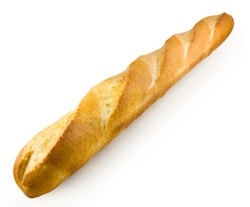 A nice crusty baguette
Sobeys $2.29
FreshCo $1.25
Total bill at Sobeys: $34.46
Total bill at FreshCo: $26.93
Total savings: $7.53 or 22%
A quick note on these meatballs. They should be called amazeballs, they're so fast and easy to make. All you do is mix beef and pork with ½ cup of panko crumbs and about half the jar of store-bought pesto. Form the mixture into baseball-sized balls and place into a cold pan. (The prepared pesto contains all the cooking oil necessary.) Bring them up to medium-high heat to brown the meat on all sides, pour in your favourite tomato sauce and cover the pan. Then bugger off for a bit. Go do whatever you like. The longer it simmers the better is gets. It makes about 10 to 12 meatballs, more than enough to feed a family of four and still make messy meatball sandwiches the next day.