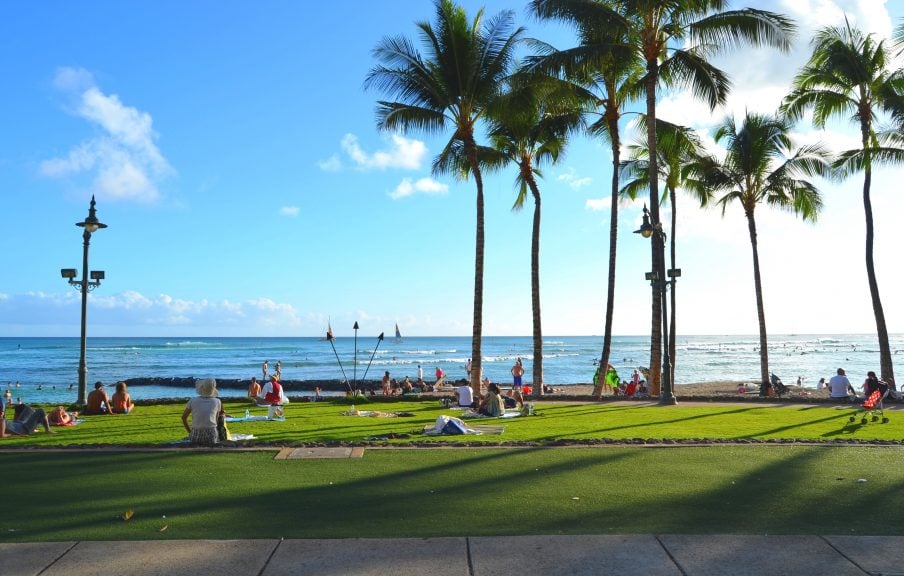 Hawaii is known as one of the most picturesque destinations in the world. While many dream of kicking back, relaxing on the beach and letting the island vibes take over, the high costs of a Hawaiian getaway may be holding you back. Now, before you cross it off your bucket list, I've got tips on how couples can visit Hawaii for a week for less than $3,500 CAD without missing out on a true island experience.
Transportation
Cost: Approximately $1,500
The key to affordable travel prices to Hawaii is to visit during the low season. April and May or September and early October are great for prices. If you're not too picky with airlines or connections, you should be able to find a flight to Honolulu for around $500 to $700 CAD regardless of where you're starting from in Canada. However, to keep your total costs below $3,500, you'll have to stay on Oahu, the third-largest and most populous of the Hawaiian islands, since travelling to other islands is much pricier.
As for local transportation, you can get just about anywhere via one of the public buses which will cost you $2.75 USD per ride or $5.50 for a day pass. Alternatively, most car rental agencies such as Enterprise, Hertz, and Thrifty offer weekend deals where $90 USD gets you a car for Saturday, Sunday and Monday (note many of these deals aren't available online). Depending on traffic, you can get to most places on the island in about an hour.
Accommodations
Cost: Approximately $900
To keep things under budget, you're going to have to skip the oceanfront properties in Waikiki. Instead, head a couple blocks inland where a condo or hotel will save you some megabucks. Condos will cost you about $100 USD or around $130 CAD per night in the low season while decent hotels are in the $130 to $160 USD range. By staying closer to downtown, you'll also have quick access to grocery stores to help you cut back on the amount you spend on meals.
If you do make it to Maui and Kauai, the same tips apply. Stay away from the main tourist areas and you'll save big. The Napili Village rental hotel in Maui is 10 feet from the best beach in the state and is reasonably priced at about $225 USD per night. A great site to search hotels and vacation homes at the same time is booking.com. When you make five bookings with them, you become a member of their 'Genius Program,' which gets you 10% off as well as early check-in and late check-out at select properties. Airbnb is also a good alternative if you're looking to rent directly from owners.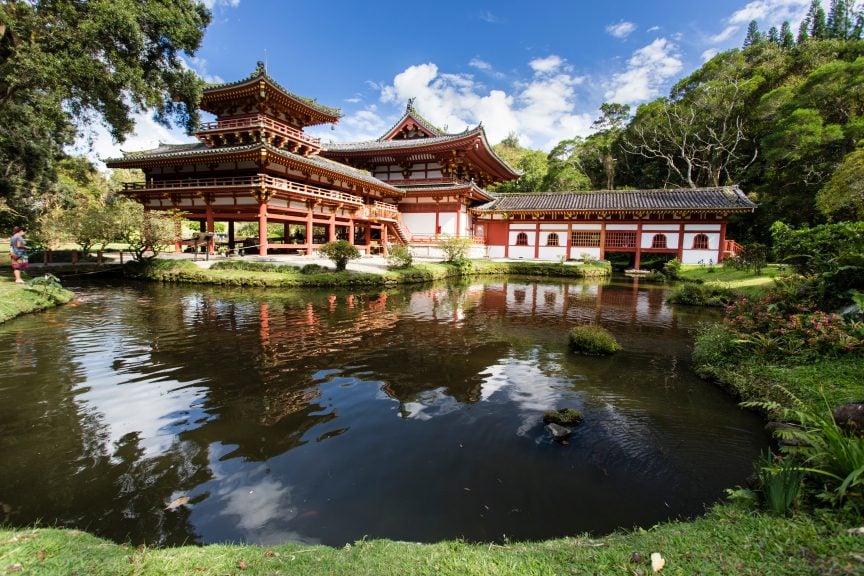 What to do
Cost: Approximately $180
Let's be realistic, if you're coming to Hawaii, you're coming for the beach. The good thing is that all the beaches in Oahu are public so you don't need to worry about paying any entrance fees. To keep yourself comfortable, head over to the ABC Store—the local convenience store that's located on every block in Waikiki—where you can get a beach mat for just $2.99 USD. While you're here, you might as well pick up a few drinks, snacks, and reading material to keep you entertained for a few hours.
If you're looking for culture, Byodo-In Temple welcomes people of all faiths. There is a $5 admission charge, but that gets you access to the entire grounds including a large reflecting pool and meditation areas. There's also Iolani Palace, a 10-room historic house and museum that features how life was when Hawaii's monarchs lived here— self-led audio tours are just $14.75 USD.
Not that you needed a reminder, but Oahu is a paradise with many natural attractions. Hanauma Bay ($1 for car parking; $7 for admission) is famous for snorkeling, Manoa Falls is a 100-foot-tall waterfall surrounded by a lush rainforest, and of course, there's Diamond Head crater which will give you the best views of Honolulu for free.
Surfing is relatively inexpensive as you can rent a board for $7 an hour or $20 for a half day. Even if you're new to surfing, a lesson should run you no more than $40 an hour.
The only "expensive" thing you'll have to pay for is a guided tour, but that's only if you want to treat yourself.
What to eat
Cost: Approximately $600
For under $15 USD, you can get a classic Hawaiian "plate lunch" which comes with two scoops of rice, meat, salad, and drink from Hi Steaks, a popular chain eatery. In Chinatown, many restaurants are reasonably priced. The Laotian fried chicken at The Pig and the Lady is especially popular with locals.
Although it's a 10-minute drive from downtown Honolulu, Helena's Hawaiian Food serves authentic Hawaiian dishes. Although there are frequent lines, this restaurant has been run by local family since 1946 and has a cult following. Be sure to order the Hawaiian-style short ribs.
If you want to splurge ($70 – $120 USD per person), go to a luau, a traditional Hawaiian feast which comes with live entertainment. Overall, budgeting $100 a day should be more than enough to cover all your meals.
Total estimated costs for one week in Hawaii for a couple: $3,180 CAD
Despite what you may have heard, Hawaii can be a reasonably priced vacation destination if you go at the right time and don't mind sticking to the island of Oahu. Experiencing the island's culture and vibe on a budget doesn't mean you have to sacrifice a good time. After enjoying a slice of the beachside life, you might be back in a few years for another taste of Hawaiian bliss.
Barry Choi is a personal finance and budget travel expert at Moneywehave.com. He makes regular media appearances where he talks about all things related to money and travel.
---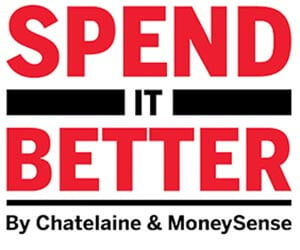 This post is part of Spend It Better, a personal finance collaboration between Chatelaine and MoneySense about how to get the most for your money. You can find out more right here.