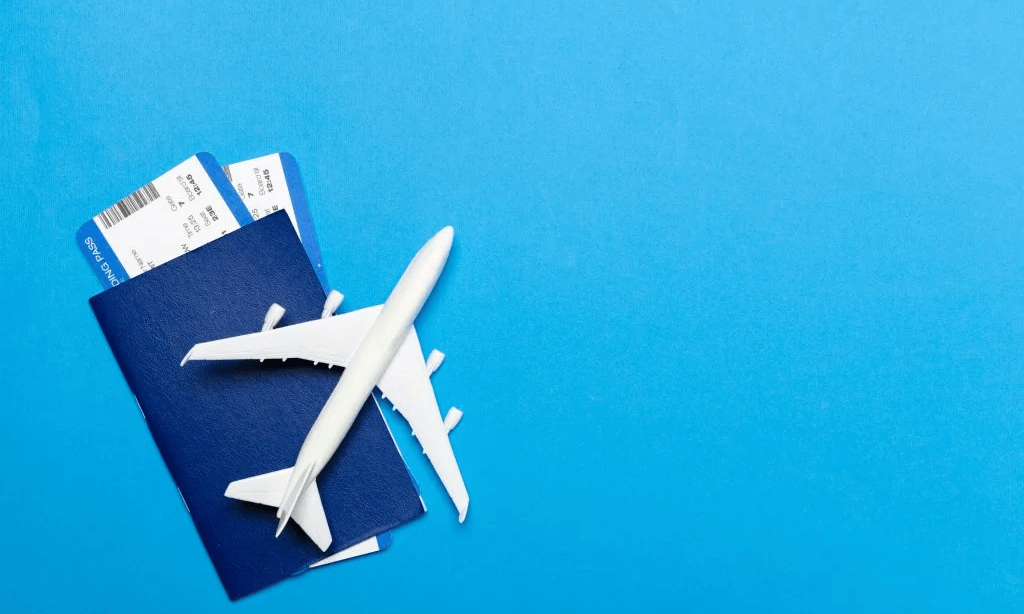 I've been an ad hoc collector of Air Miles for years but never really turned my full attention to upping my balance of points until this year. There had to be more to Air Miles than just showing my card at Shell gas stations and Metro grocery stores and getting a few points when I purchased groceries. After a little research, I found that there sure was.
Find your next credit card*
See cards tailored for you from over 12 banks and card issuers
No impact to your credit score
Get an answer in under 60 seconds
You will be leaving MoneySense. Just close the tab to return.
For those who aren't familiar with Air Miles, it's a popular loyalty program in Canada. Several retailers offer Air Miles points when you make purchases—typically one Mile for every $10 to $20 spent. The rewards themselves include travel, gifts and cash rewards.
Here's how to boost your Air Miles total with strategies to accumulate miles quicker and spending them more wisely.
1. Get an Air Miles credit card

The Air Miles loyalty debit card is free and can be used at participating retailers—such as Metro, Sobeys and Rexall pharmacies to earn Miles. But its rewards can be small—1 mile per $20 spent at participating retailers (so a 0.75% return). But you can compound your Air Miles earning power by also getting an Air Miles credit card.
Credit card experts say the best one for fast Air Mile accumulation is the BMO Air Miles World Elite MasterCard*. It allows you to earn the most points per dollar—1 Air Miles reward mile for every $12 that you spend anywhere—plus you get a 15% discount on Air Miles flights when you go to book. The welcome bonus is a whopping 3,300 Air Miles off the bat ($310 value). And while the annual fee is $120, it's considered reasonable for the combination of rewards and perks this card offers. Just make sure to pay your balance in full. No Miles are worth being deep in debt.
2. Focus your shopping habits
Since groceries are often a family's largest budget item, Air Miles hoarders should focus their grocery shopping at Sobeys or Metro. These Air Miles grocery sponsors will offer points bonuses on different products on a weekly basis. With a bit of strategizing before doing your weekly shop, you can likely earn over 100 Air Miles per grocery store visit. "Still, never overpay for an item," says Barry Choi, travel blogger and founder of moneywehave.com. "And price trumps points every time. If you find a great price on travel or a specific product, that's often the best deal—regardless of the number of points you would get."
3. Use multiplier days
Air Miles retail partners will run promotions where you can earn anywhere from 2x to 20x the usual number of Miles on stuff that you buy.
4. Look for product bonuses
Look through weekly paper flyers as well as online at airmilesshops.ca to find big promotions for bonus miles on certain items at certain retailers. Gravitate to the stores that offer large product bonuses but also discount the item steeply at the same time. For instance, Safeway is one retailer who offers great bonuses.
Or, shop through the airmilesshops.ca online mall, where you can get 2x or 3x the Air Miles on select products. Some examples of past offers include 2x the miles at Sephora and 5x the number of Air Miles on purchases made at clothing store Bench. "Simply go to the site, sign in using your collector number, select the store you want to shop at from their list of more than 100 stores, and then complete your transaction at the online store you are buying a product from," says Weyman.
5. Look for credit card sign up bonuses
Stay on the lookout for sign-up bonuses. For instance, when you sign up for the BMO Air Miles World Elite Mastercard you receive 3,000 welcome Air Miles. "That's enough for two short haul flights," says Weyman. Examples of short haul flights would be Toronto to New York, or Vancouver to Portland. "Or, you could take one long haul flight from Calgary to Texas for 3,000 miles," says Weyman. "The possibilities are endless."
Patrick Sojka, founder of rewardscanada.ca, adds, "on top of the bonus you can likely negotiate a free first year—and perhaps even a second."
6. Be on the lookout for big promotions
The typical format for big Air Mile promotions involves shopping at several of its retail partners within a specific time period in order to get a large, lump sum reward of Air Miles—usually 100 Miles or more. "In March, for instance, they run a Mega Miles promotion online where you get more miles for shopping at various vendors," says Sojka. If you shop through airmilesshops.ca (the online retailer site) you can also receive 2x, 3x or 5x the rewards miles.
7. Compare your redemption rate to the Air Miles Benchmark
At redemption time, it's key to get good value. Alyssa Furtado, CEO of ratehub.ca, notes that one way of determining value is to compare your Air Miles redemption rate to the Air Miles Benchmark that ratehub.ca has calculated. "Ratehub.ca estimates that the average value per Air Mile is $0.12," says Furtado. "Anytime you're looking to use your points, you should use this benchmark. If you're going to get less value than that for each mile, consider paying for the purchase in cash rather than points. If you're going to get more than $0.12 for each mile, definitely book Air Travel or buy a product with points."
8. Redeem for travel for best rewards
"You'll get better value for your points when you redeem for travel rather than merchandise," says Furtado. For instance, the average value of a mile spent on air travel is $0.21 cents whereas the purchase of a common electronic item like a TV can yield a much lower value of about $0.0655 per mile.
It's also important to know that you'll get the most value when you redeem your points for travel to certain flight regions. For instance, ratehub.ca has calculated that, if you are leaving from Pearson International Airport, flights to the Midwestern United States offer the greatest value. "Flights to Manitoba and eastern Canada also provide great value," says Furtado.
As well, one-way flights generally offer better value than round-trip flights. Even if you have to pay a portion of the flight cost out of pocket, you'll still save substantial dollars. "Almost nobody is redeeming long haul flights," says Sojka, who notes that Vancouver to Auckland, New Zealand would be an example of one such long haul flight. "You need 14,000 points or so for a ticket," notes Sojka. "That's hard to achieve, and fewer than 1% of redemptions are for long-haul flights.
---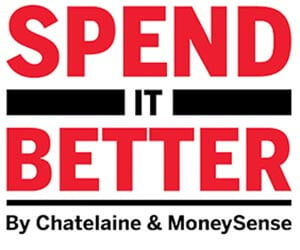 This post is part of Spend It Better, a personal finance collaboration between Chatelaine and MoneySense about how to get the most for your money. You can find out more right here.
WATCH: Is the Roomba worth the hype?
[bc_video video_id="6023929391001″ account_id="6015698167001″ player_id="lYro6suIR"]
What does the * mean?
If a link has an asterisk (*) at the end of it, that means it's an affiliate link and can sometimes result in a payment to MoneySense (owned by Ratehub Inc.) which helps our website stay free to our users. It's important to note that our editorial content will never be impacted by these links. We are committed to looking at all available products in the market, and where a product ranks in our article or whether or not it's included in the first place is never driven by compensation. For more details read our MoneySense Monetization policy.