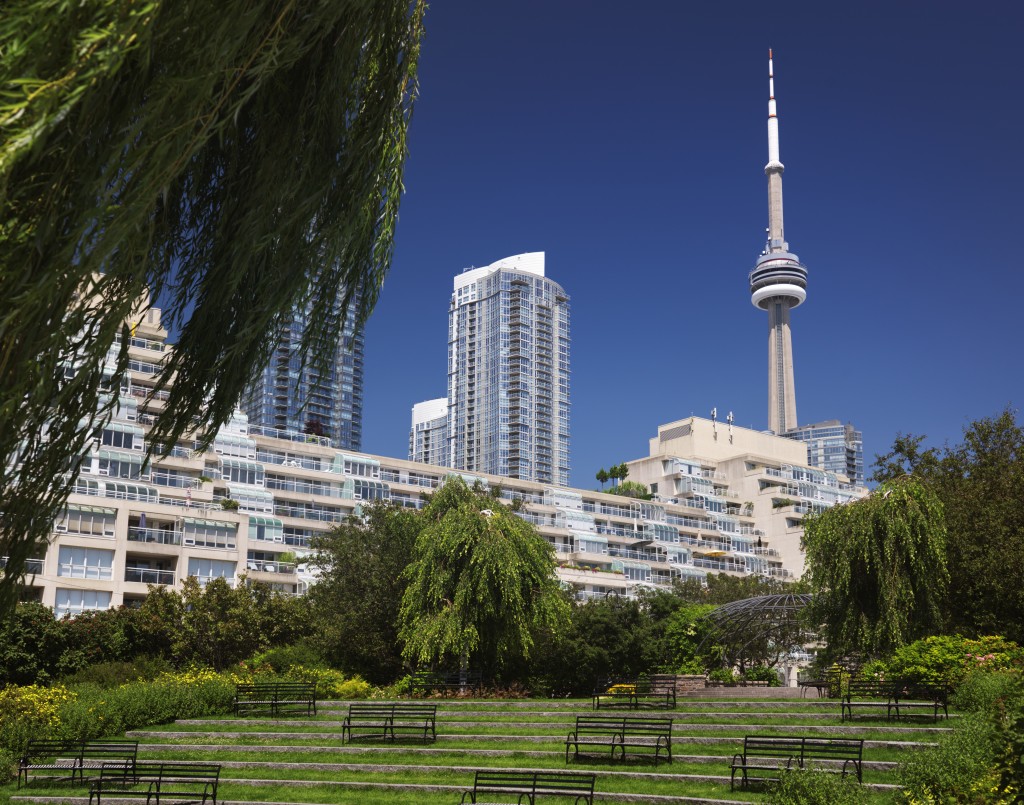 Where do international travellers want to go? According to a MasterCard's new Global Destinations Index three Canadian cities made the top 10 list when it comes to popular North American destinations.
Beating out popular tourist locations of Boston, Chicago, San Francisco and Washington, D.C. were Toronto (in fourth place), Vancouver (in fifth place) and Montreal (in eighth place). The ranking is based on the number of international overnight visitors the city sees and how much they spend.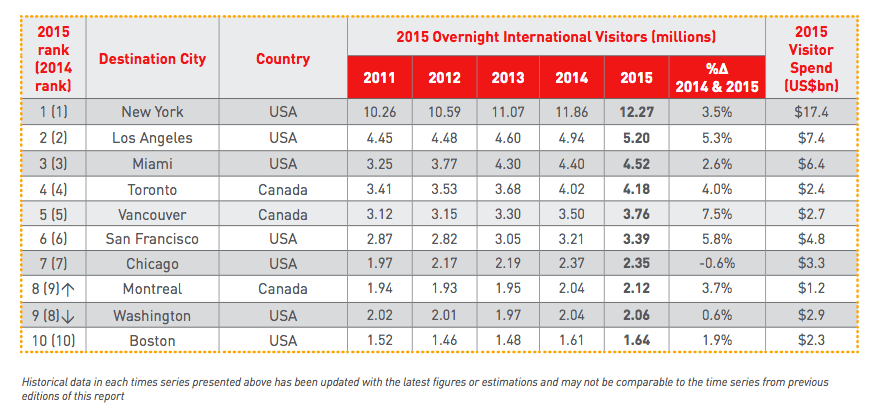 In 2015, Toronto had 4.18 million international overnight visitors who spent US$2.4 billion. Vancouver had 3.76 million international visitors who spent US$2.7 billion. Montreal saw 2.12 million international visitors who spent a total of US$1.2 billion in the city.
Toronto, Vancouver and Montreal also ranked among North America's top 10 fastest growing destination cities over the seven-year period between 2009 and 2015 that MasterCard has been compiling the Index.

Canadian tourists spend less money
Aside from determining the top tourist hotspots, the MasterCard Index revealed that, comparatively speaking, Canadian tourists spend less money while on vacation when visiting these top destinations. For example, in 2015, just over 640,000 Torontonians visited New York City—making it the Big Apple's fourth biggest feeder city. However, these same visitors spent US$214 million—the least out of the five top feeder cities. New York saw around 200,000 less visitors from Beijing, for example, but these tourists spent a total of US$1.3 billion. Similarly, Vancouver ranks in the second spot for top feeder cities to Los Angeles with around 334,000 visitors who spent US$101 million. This is much less money than Paris, who ranked as Los Angeles's fifth largest feeder city but whose 297,000 tourists spent US$409 million.