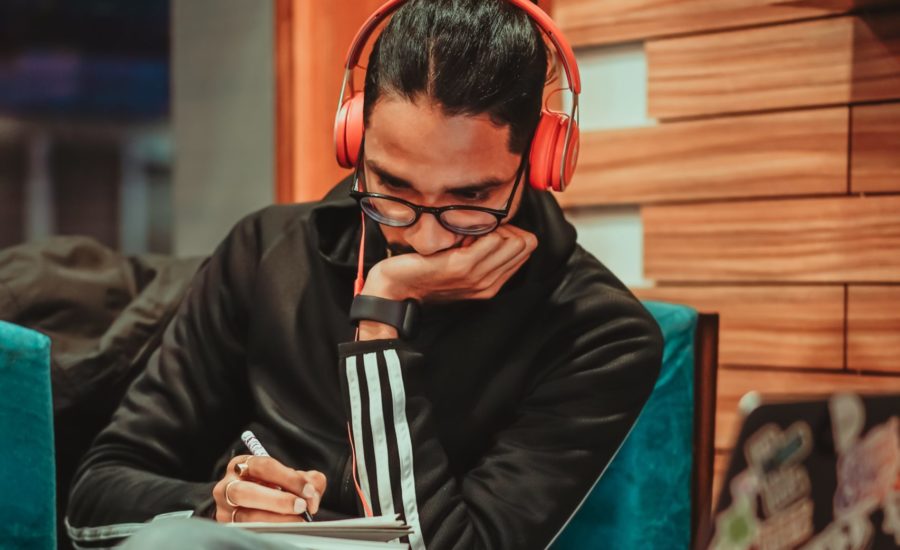 Q. I'm 30 years old and would like to learn more about saving, budgeting, debt management, mortgages, taxes, investing and basic economics. I prefer podcasts to reading books and newspapers, mainly because I can listen to them on my walks or while exercising. Could you recommend a few that are targeted to a Canadian audience?
–Scott
A. It really is a shame how little personal finance education occurs in elementary and high schools in Canada. A lack of financial knowledge leads many people to make bad financial choices, or even if they think they are making good choices, to trust people who may not have their best interests in mind, because they do not know any better. Kudos to you for proactively seeking to grow your own financial literacy.
There are several financial podcasts targeted specifically at Canadian listeners—and here are 10 to consider, listed in alphabetical order below.
In the interest of full disclosure, I'll share that I have been a guest on some of these podcasts; some of the podcasters are clients of my firm, and some of them contribute to MoneySense.
Chris Enns (Rags to Reasonable) and Sandi Martin (Spring Financial Planning) are fee-only financial planners, while John Robertson is a scientist who has developed a passion for teaching people how to invest (The Value of Simple). They talk about real-life money matters involving parenthood, divorce and ageing parents, as well as financial planning and investing with financial industry insiders.
Kornel Szrejber worked in corporate marketing before leaving a stable job to join a family business. He took it upon himself to learn about investing, managing money and earning additional income streams so he could support his family. He paid off his mortgage when he was 28.
Recent topics that Szrejber has tackled include saving for retirement, investment management, paying less for insurance, and investing in real estate.
Sean Cooper is a mortgage broker, freelance writer and money coach who bought his first home at 27 and paid off his mortgage at age 30. He has written for MoneySense.
The podcast is meant primarily for new homebuyers and experienced homeowners, but also deals with debt, building wealth and real estate investing.
Dan Bortolotti started his career as a journalist and has written extensively for MoneySense. His Canadian Couch Potato portfolio is hugely popular with do-it-yourself investors. He joined PWL Capital in Toronto to work directly with investors and is a Certified Financial Planner (CFP) and Chartered Investment Manager (CIM).
His podcast focuses on investing in exchange-traded funds (ETFs), and offers answers to questions submitted by readers of his blog and listeners of his podcast.
Doug Hoyes is an insolvency trustee at Hoyes Michalos & Associates. His podcast focuses on personal finance, money management and bankruptcy. Recent topics have included debt management, tax preparation, reverse mortgages and child-care costs.
Tom Drake is a financial analyst for a grocery retailer by day who shares personal financial education by blogging and podcasting. MapleMoney addresses topics like investing, side hustles, financial independence and debt.
Jessica Moorhouse covers millennial money issues. She's a speaker, a journalist (who has written for MoneySense) and a financial counsellor who  interviews celebrities, industry experts and entrepreneurs on topics ranging from debt, to investing to side hustles, to entrepreneurship.
Lana Sanichar is the editor-in-chief and president of Canadian MoneySaver Magazine, and Ellen Roseman is a business journalist who wrote for The Toronto Star for many years. Saving, the financial industry and investing are common topics on the podcast.
Bruce Sellery's career started in corporate brand management before he pivoted to business journalism as one of the founding members of the Business News Network (BNN). In addition to practising journalism, Bruce is a TV host, author and speaker. He has written for MoneySense.
The podcast touches on all areas of personal finance, including recent episodes about insurance, retirement, investing and income tax.
Preet Banerjee's career has taken him from driving race cars to working as a financial advisor to becoming a wealth management industry consultant, keynote speaker and frequent media contributor. He has written for MoneySense.
Banerjee's earlier podcast—The WhereDoesAllMyMoneyGo Internet Radio Show—has been replaced by the Mostly Money Podcast. He also has two YouTube channels that include general financial information as well as Canadian-specific content.
---
Hopefully, some of these podcasts are helpful, Scott. By continuing to build your financial education, it will no doubt help you build wealth and make good financial choices.
Jason Heath is a fee-only, advice-only Certified Financial Planner (CFP) at Objective Financial Partners Inc. in Toronto, Ontario. He does not sell any financial products whatsoever.