As one of Canada's pioneering financial bloggers, Ram Balakrishnan is a seasoned Do-It-Yourself (DIY) investor. Since launching his Canadian Capitalist blog in 2004, he's experimented with several discount brokerages, including Questrade, RBC Direct Investing and TD Direct Investing. He moved to BMO InvestorLine earlier this year. "Switching brokerages is no fun," says the Ottawa software engineer, but he knows finding the right fit is important.
To help you find that fit, MoneySense has again partnered with Surviscor to present our second survey of Canada's best discount brokerages. Surviscor, a business analysis firm based in Oakville, Ont., publishes comprehensive semi-annual reviews of online brokerages based on hundreds of measures. With 23 years experience in the brokerage industry, Surviscor president Glenn LaCoste knows the players like few others.
The year has already seen some big fee reductions by the bank-owned brokerages. While clients with $50,000 have long had access to low commissions, smaller investors were usually charged $29 per trade. But in the last six months RBC Direct, TD Direct, BMO InvestorLine, National Bank Direct, Laurentian Bank Discount Brokerage and Desjardins Online Brokerage (formerly Disnat) all unveiled under-$10 commissions to all clients, regardless of account size.
---
---
As Balakrishnan learned, however, low commissions are not the only factor to consider. Indeed, if you're a buy-and-hold investor who seldom trades stocks or ETFs, the differences in trading costs can be trivial. "Most important is peace of mind," he says. "You don't want surprises. If there is a problem with the account you want it fixed quickly."
In what follows, we identify the most important categories to consider when choosing an online brokerage. We used Surviscor's proprietary research to identify the standout performers in each category. We've highlighted the two top picks in each category, listed in alphabetical order.
When it comes time to open an account, start by looking for a brokerage that allows online applications—we found BMO InvestorLine and Qtrade Investor have the most efficient process, while some (such as TD Direct Investing) make you visit a branch. Before applying, however, you'll need to match your investing style with the following main features.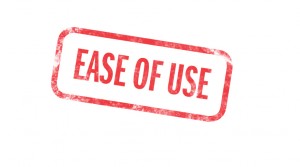 Top picks: BMO InvestorLine,  Scotia iTRADE
A well-designed site starts with an efficient login screen and is thoughtfully organized so you won't waste time hunting for important links. When buying and selling securities, order screens should be intuitive to minimize trading errors. If you get confused, the help screen should be easily at hand.