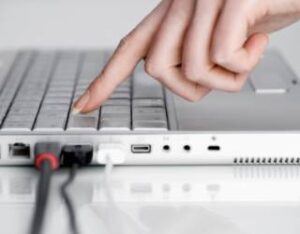 A big part of personal finance education involves reading and talking. Reading the newspaper, magazines, websites, the newsletter your adviser sends out and talking to your dentist about his stocks or asking your neighbour how he can afford the new car when he just put his kid through university. (He probably won't tell you.) Of course, scouring these sources, or chatting up a friend, is time consuming, but it doesn't have to be.
Twitter is great way to stay on top of personal finance news. If you haven't used the micro-blogging/social networking service, it's worth trying out, at the very least to build a giant RSS feed that you can access in one place. You can read and interact with other like-minded users, which may be just as time consuming as flipping through the paper front to back, but it's a lot more fun. If you want more info on how to use the site, read this Twitter primer.
There's a lot of great people to follow, so here's a roundup of who you should be paying attention to.
Jonathan Chevreau (@jonchevreau): The Financial Post's personal finance columnist has embraced Twitter like no other. He tweets multiple times a day, offering insights into investing and business news and he doesn't shy away from retweeting information he finds interesting. He also responds to comments, so if you have a question for The Wealthy Boomer blogger, ask away.
Canadian Finance (@canadianfinance): If you're a finance nut there's a good chance you've read Tom Drake's Canadian Finance Blog. His twitter account offers links to his blog posts, a bit of social media commentary and even the occasional book giveaway.
Money Energy (@moneyenergy): I don't know much about the woman behind this account other than her name is Clare, she's an investor and runs the Money Energy blog. Her posts cover a wide variety of topics, from ETFs to options and Olympic hockey.
BC Business (@bcbusiness): If you're interested in the West Coast's business community, BC Business magazine is probably already on your radar. The mag's Twitter feed, run by the digital editor, posts stories from its site, but also from other magazines and newspapers. It's not just business either — the Vancouver-based editor's talking Olympics as well.
Globe Investor (@globeinvestor):  Don't expect any interaction with the Globe's twitter feed — it's links to Globe and Mail stories plain and simple. But there are a lot of them they're pretty much all worth reading. A good way to keep up on daily business news.
There are lot more good ones to follow, but those were a few to get started. And now for the shameless plug — I started a Twitter account to go along with this blog. I'll tweet about personal finance and business. Follow me @_inthemoney. You can also follow MoneySense @moneysensemag or Canadian Business @cdnbusinessmag.
Got any other suggestions on who to follow? Let me know in the comments.