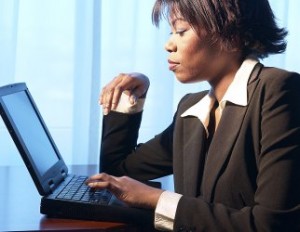 One in five Canadians now manage their investment portfolio online, according to new research by TD Direct Investing. Thanks largely to the birth of new online brokerages, tools and resources, 13% are investing online more frequently than they did five years ago. The vast majority of online traders polled by the bank cited convenience as the No. 1 factor for going the DIY route. Our RRSP Guide 2013 is loaded with tips for DIY investors.
Here's something you don't hear everyday: Canadians are taking on less debt. That's according to credit rating agency Equifax Canada. Average credit card balances dropped by 3.7% in 2012 and serious consumer debt delinquencies hit a record low of 1.19%. Meanwhile, overall growth in credit applications slowed and the total non-mortgage consumer debt load increased by  just over 3% from last year, lower than observed in previous years. "The only credit product which showed growth in average balances above the national average was for Auto Finance loans and leases, which grew at 7.4 per cent compared to last year," said Nadim Abdo of Equifax Canada.
Here at MoneySense we're already working on our next Best Places to Live in Canada package for our April issue and the people of New Glasgow, N.S. are determined to climb in our annual rankings. The town recently launched the "Living Here Makes Great Sense" campaign which will see 500 postcards with handwritten testimonials from New Glasgow residents sent to our offices here in Toronto. You can read about it here. While the campaign is heart-warming and reflects the spirit of the community, it won't affect the city's ranking on our list which is based on hard data. That said, we are attempting to include new stats on things like property tax rates, home ownership and access to movie theatres and restaurants this year so you never know what can happen! Good luck to all our great Canadian cities.