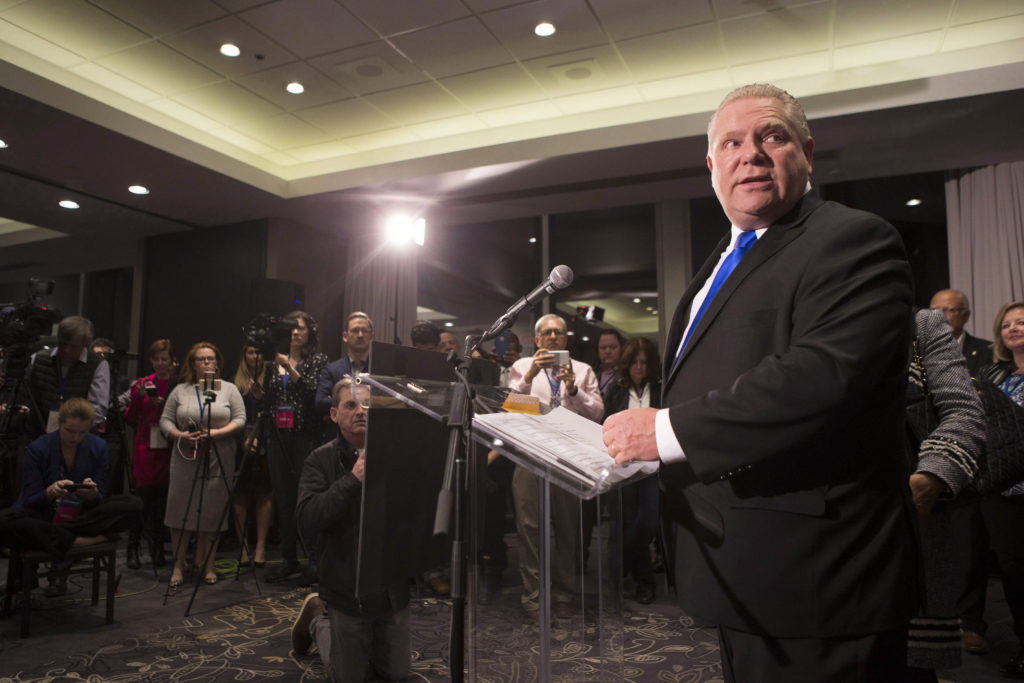 TORONTO — The Ontario government passed sweeping labour reform legislation Wednesday, effectively rolling back many changes brought in by the previous Liberal regime.
The law freezes the province's minimum wage at $14 an hour until 2020 and cuts two paid personal leave days for workers, among other things.
The governing Progressive Conservatives said the legislation would encourage job growth in the province. They have said the changes made by their predecessors imposed significant costs on businesses and argued the new legislation would ease that burden.
"It's going to be good for employers, it's going to be good for employees," Tory House Leader Todd Smith said.
The measures were applauded by some in the business community but condemned by anti-poverty activists, union leaders and opposition parties, who say the changes will make life harder for average people.
"We just saw workers' rights be torn out from under them, we just saw the lowest income workers lose $2,000 in increased pay because of the decisions that the government made today in passing legislation," NDP Leader Andrea Horwath said.
Liberal legislator Nathalie Des Rosiers said the fact that Ontarians lost two paid sick days as a result of the legislation was "a real shame."
"You need to ensure that your minimum standards of employment respond to the reality of work today," she said, adding that was the purpose of the former Liberal government's reforms.