For years, you've probably heard of viruses, Trojans and online scams, but a new breed of hostile software is invading the Internet, and it's bringing everyone from dog shelters to universities to even police forces to pull out their wallets for criminals.
This week, the owner of a Canadian dog shelter was briefly put on the spotlight for being forced to pay ransom to online hackers to get her computer files back. This came during the same week when the University of Calgary paid $20,000 in ransom to restore access to the staff's emails. This form of malicious software—called ransomware—is increasingly targeting Canadians, says Chester Wisniewski, a senior advisor at cyber-security company Sophos Canada. He's observed that ransom demands usually hover around $700.
While it may sound like a foreign concept, cyber-security corporation Symantec estimates that Canadians were affected by over 1,600 ransomware attacks per day in 2015. We take a look at how to protect yourself, and what to do if you get hit.
1. Think before you click
Wisniewski estimates that roughly 75% of attacks are coming in the form of deceiving emails. These emails claim to come from a trusted source, like the Canadian Revenue Agency, Canada Post, or the Canadian Association of Chiefs of Police. When you open an email attachment or link, it downloads malicious software that locks up either your whole computer or some of your files. A message would appear, saying that the only way to get back your beloved family photos or important tax return information would be to pay the ransom.
"You're never going to get an email from the CRA," says Wisniewski, before laughing: "And Canada Post can barely bring a package to my house; it seems unlikely they'll send you a message."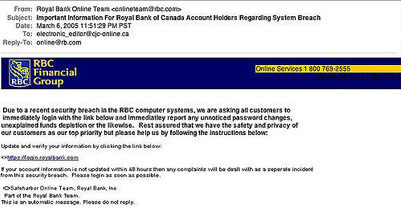 If you're ever unsure about a particular link or file, a free online service called VirusTotal.com will allow you to enter a link or upload a file, and have it scanned by multiple anti-virus software.
2. Make sure your anti-virus software is on, and up-to-date
Everyone hates annoying iTunes or Windows updates, but Symantec lists software updates as essential to security. Ransomware and other forms of malware often exploit vulnerabilities in the software you use in order to gain control of your computer. These vulnerabilities are often fixed during updates.