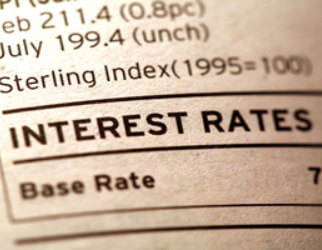 TORONTO – Market attention moves to the Bank of Canada this week now that the quarterly earnings season has pretty much wrapped up.
There are still a few companies to report, notably Bank of Nova Scotia (TSX:BNS), which hands in results on Tuesday.
A run of generally positive reports from the other big banks helped give some lift to the TSX last week, which finished up 0.04 per cent.
Traders are looking to the central bank's rate announcement on Wednesday to see if it will again surprise markets with a cut as it did in January. At that time, the bank decided to take a pre-emptive move to support the economy to deal with the economic effects of the collapse in oil prices, cutting its key rate a quarter point to 0.75 per cent.
Since then, there has been heightened speculation that the bank would cut again, as early as Wednesday. But Bank of Canada governor Stephen Poloz indicated last week that the bank may not want to move right away.
He said the cut in January has given the Bank of Canada time to figure out how best to steer the country back toward stability. And Poloz added that the rate cut in January has given policy-makers more confidence the economy should be back on a more sound footing by the end of next year, rather than some time in 2017.
"Prior to this week, the market had not just a rate cut almost completely priced in for March, it was assuming there was a good possibility of yet another rate cut after March," said Doug Porter, chief economist at BMO Capital Markets.
"Now, it's actually seen as a bit of longshot for the bank to cut rates in early March although the market still is of the view there is a good possibility that at some point rates could be trimmed again."
Porter said that another rate cut depends on where oil prices head and the bank getting a better idea of the economic fallout from prices that have plunged 40 per cent from late November alone amid a huge demand/supply imbalance.
"It might take a little bit more time for everybody, including the bank of Canada, to get a better grip on exactly how serious this effect has been," he said.
Statistics Canada releases its latest data on gross domestic product growth for December and the fourth quarter on Tuesday but Porter doesn't think that report will factor into decision-making on rates.
"I would assume they have a good read on it already," he said.
"It is going to be below what the bank expected in its monetary policy report in January — they were at that time expecting 2.5 per cent growth, it's going to be closer to two per cent we think."
The other major economic event of the week is Friday when the U.S. government releases its employment report for February. Canadian employment data for February will be released March 13.
"The big story is the (U.S.) job market has turned for real over the last year and will just strengthen the case that the Federal Reserve will raise rates later this year," added Porter.
"We're leaning towards September (but) I don't rule out June."