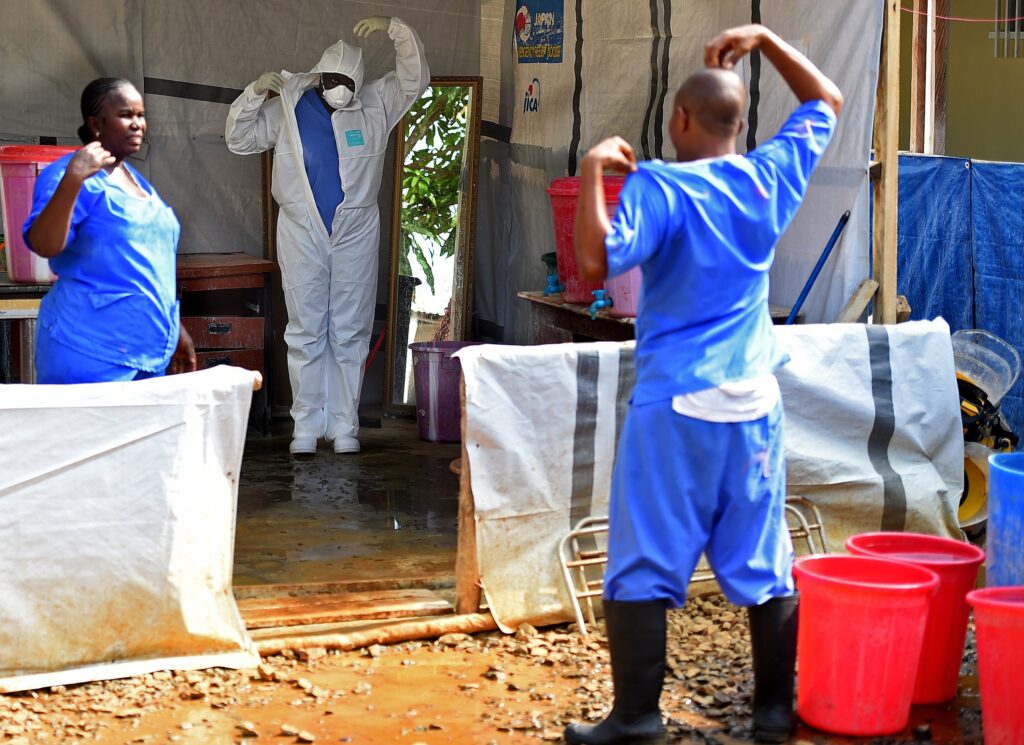 Facebook and Google have recently launched massive campaigns designed to spur donations to organizations working to stop the spread of Ebola. Both campaigns however leave users to decide which charity to ultimately donate to. If you're wondering what's the best way to donate to the cause, you're not alone.
MoneySense's Charity 100 rankings can serve as a springboard for your research, measuring everything from fundraising to spending efficiency and governance. A number of charities on our list are working on the ground in West Africa including the Canadian Red Cross (education, clinical case management, contact tracing, burials, support), Doctors Without Borders (medical care), Plan Canada (prevention information, support for the infected and affected, containing the spread of the disease), Samaritan's Purse (patient care) and World Vision (medical supplies/equipment, children's education and outbreak training), with Red Cross and Samaritan's Purse earning top marks with 'A+' grades respectively.
Donations from everyday Canadians to aid in the fight against Ebola have so far been underwhelming. As of last Friday, the Canadian Red Cross—arguably the largest Canadian organization collecting donations on behalf of the cause—received just under $1.5 million from individual donors since March. Compare this to the $199 million raised in the days and weeks following the 2010 Haiti earthquake via the Red Cross, $33.9 million for Movember in 2013, and more than $10 million for ALS this past summer. And it's no wonder. There's been no star-studded telethon, no ironic facial hair campaign aimed at hipsters to raise awareness, no viral ice-bucket challenge videos popping up on social media feeds. In fact, celebrities and governments have done most of the heavy lifting when it comes to raising money to stop the spread of this deadly disease. Earlier this month Facebook founder Mark Zuckerberg announced he and his wife would donate $25 million to the Ebola cause via the Centers for Disease Control Foundation, while the Government of Canada recently announced it plans to spend another $30.5 million in addition to the $65 million it's already pledged.
A recent NPR: Planet Money episode attempts to explain the disappointing show of support from ordinary people, namely: it's too far away in West Africa for some North Americans to relate to; there's been no big cataclysmic event to catapult people into action (Ebola has seen a slow and steady rise); and, there's no one single Ebola charity people can turn to when they feel compelled to give. All of these factors, unfortunately, lead to general public ambivalence.
"In the beginning, there wasn't a lot of attention on Ebola and that is what we would call a silent emergency," said Karen Leiva, spokesperson for the Canadian Red Cross. "We've been working on the ground for months, we were aware that this was going to require a significant response but it wasn't generating public interest," she said. "It started to generate the most interest when Ebola cases were reported in the United States."
Companies including Facebook, Google and Tangerine seem to be aware of the problem and are doing their part to solve it. Tangerine is facilitating donations to the Red Cross for its customers through direct transfers from their online bank accounts, while just this past weekend Facebook launched a donation button with the option to send funds to one of two nonprofits fighting Ebola. And this past Monday, Google announced it would contribute $2 for every $1 people donate to a slew of nonprofits such as Save the Children and Doctors Without Borders.
"General public awareness does fuel donations," Leiva said.
Additionally, here are some tips from the U.S. Federal Trade Commission to avoid Ebola-related fundraising scams which appeared on TIME: