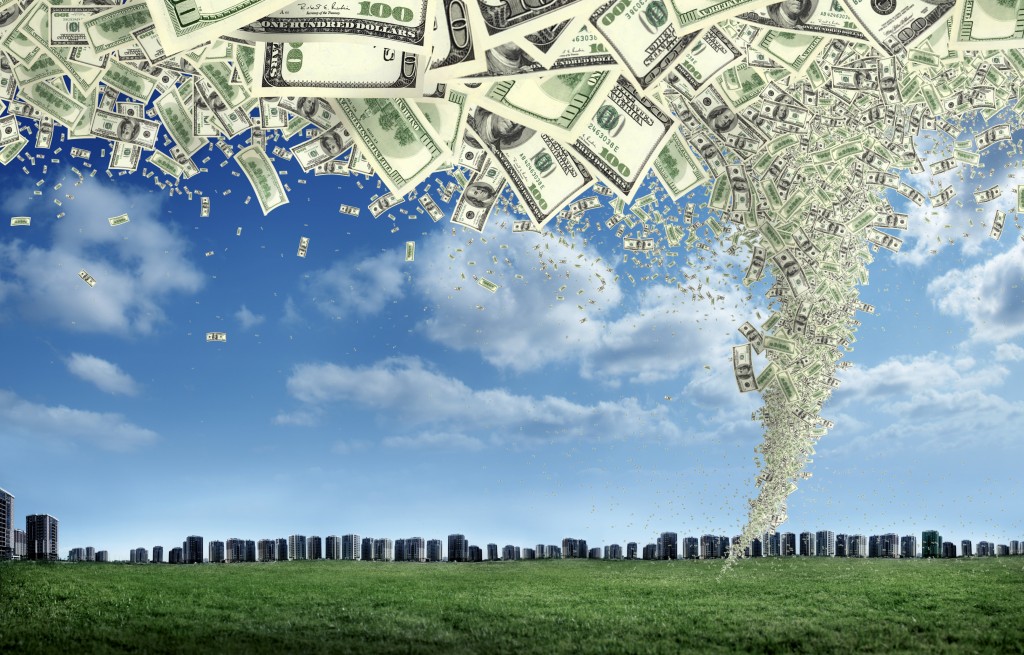 Two winners are taking home the largest lottery prize in Canadian history today. John Henry, a retired human resources manager from Mississauga, Ont., and Joan Patterson, a rancher from Desboro, Ont., each won the $60-million Lotto Max prize.
What do they hope to do with the money? Both have plans to donate to charitable foundations (or start their own) and go on vacation (Kentucky Derby, anyone?)
However, as we're continually reminded by the press, tragedy always seems to befall those who hit it big on a lottery ticket. These recent Canadian sweepstake winners have all shared their sob stories. Let's hope Henry and Patterson avoid the pitfalls these past victors experienced.
Squandered it
Nine years after winning $10.6 million, Sharon Tirabassi of Hamilton, Ont., wound up back where she started: working small jobs, riding the bus and living in a rented house. Back in 2013, Tirabassi told the Hamilton Spectator she simply wasn't paying attention to what spent. Instead, she just indulged on a "big house, fancy cars, designer clothes, lavish parties, exotic trips, handouts to family, (and) loans to friends."
Lost his job
Most people dream of winning the lottery and leaving behind working life forever—but not Craig Henshaw of Markham, Ont. Teaching was his passion, but when he won $21 million in 2010 he was all but forced to resign from the high school he worked at. Colleagues he'd considered friends immediately began harassing him for money to the point where it became untenable for him to be in the workplace. "Unfortunately, I've had to say goodbye to about 25% of my friends because they were acting really inappropriately," Henshaw told the Toronto Star at the time. "They were asking for money, and being really pushy about it."
Targeted by scammers
When Allen and Violet Large of Lower Truro, N.S., won $11.25 million back in 2009, they immediately announced they were giving away most of their jackpot to charity. For their benevolence, they found themselves continually targeted by scammers while Violet was dying of cancer. "We've been harassed for over a year, ever since we won," Allen told the Chronicle Herald in 2010. "How can you deal with it without getting bitter?"
Got arrested
Barry Shell of Brampton, Ont., thought it was his lucky day when he found out he'd won a $4.4 million jackpot. But that all ended after he claimed his prize. The lottery authorities, who had discovered Shell was wanted for theft, informed local police who immediately arrested Shell and took him to jail.
If you're still not deterred, check out the secret formula for how to win the lottery.
---
Compare the Best Savings Accounts in Canada* >
---
This article was originally published January 2015. 
What does the * mean?
If a link has an asterisk (*) at the end of it, that means it's an affiliate link and can sometimes result in a payment to MoneySense (owned by Ratehub Inc.) which helps our website stay free to our users. It's important to note that our editorial content will never be impacted by these links. We are committed to looking at all available products in the market, and where a product ranks in our article or whether or not it's included in the first place is never driven by compensation. For more details read our MoneySense Monetization policy.