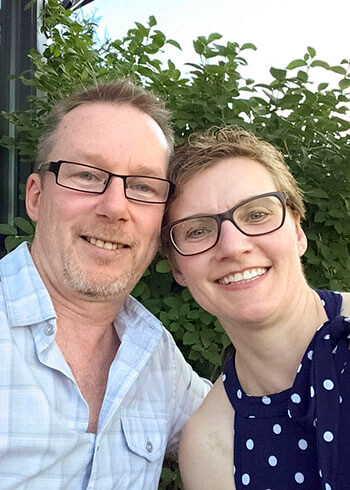 Up until last year, Sandra and Randy Luke were focused on paying off their mortgage. With that goal behind them, they're ready for their next challenge: to retire in 10 years. But can they save enough to build a portfolio capable of delivering a monthly net income of $6,500 in retirement?
The current situation
Randy Luke, 51, and his wife Sandra, 49, live in Winnipeg. Randy is in the printing business and Sandra is a healthcare instructor, but come 2027 they both hope to have a different job title: retired.
"We felt we had to have a goal and 10 years from now for full retirement is a good time," says Randy. "Sandra has a defined benefit pension plan at work and that's when she reaches her factor 80 date for a full pension."
The couple's finances are in good shape after paying off their $475,000 home a year earlier than planned. Currently, they have a combined $720,000 in their TFSAs, RRSPs, and other savings. The couple doesn't have children, which means all of their savings can be put towards their retirement.
Two years ago, the couple also made a big change in their approach to their investments. "We dumped all our high-fee MER mutual funds and now manage our own investments—me with ETFs at Questrade and Sandra with TD e-series funds," says Randy.
"All of our investments are in low-fee ETFs or index funds in a couch potato portfolio split 20% U.S. equities, 20% international equities, 20% Canadian equities, and 20% fixed income. "We've achieved good average annual returns of about 4% net and we're happy with that," says Randy.
Before they retire they also plan to downsize to a bungalow condo, a move Randy expects will be a wash financially. "We plan to be snowbirds so with a condo we wouldn't have to worry about being away," he says.
These days the couple save $2,000 monthly into RRSPs and TFSA. With those savings, along with Sandra's defined benefit pension plan with her employer that will pay out $1,149 monthly when she retires in 10 years, they hope they will have enough of a nest egg to maintain a retirement income of $6,500 net monthly until age 95. (Randy doesn't have a company pension).