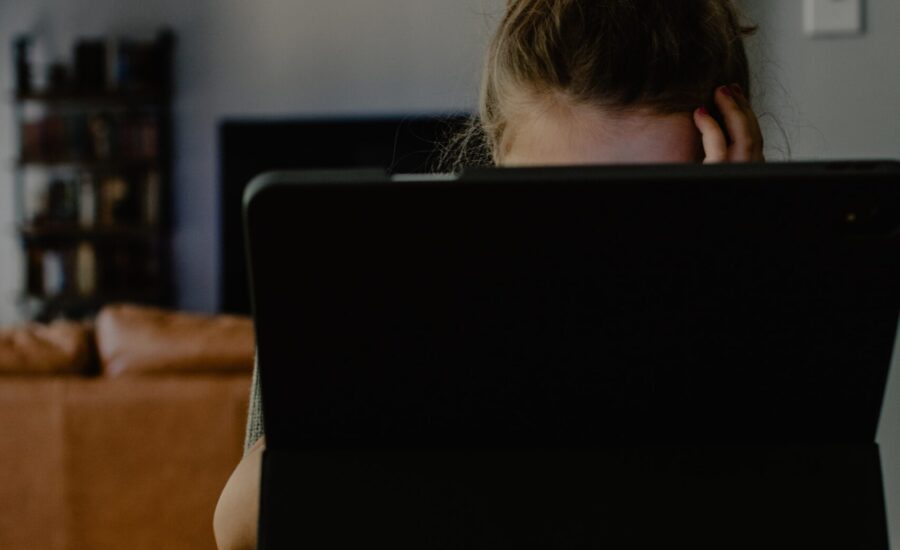 Each week, Cut the Crap Investing founder Dale Roberts shares financial headlines and offers context for Canadian investors.
The greatest threat to stocks might be…bonds
The tech-heavy Nasdaq 100 index fell by some 8% from last week into this Thursday.
During that same period, the cap-weighted S&P 500 was down by over 3.0%.
It wasn't so much the fall that was making investors nervous, but the chatter about inflation, and rising bond yields and interest rates. It was the reason for this modest correction.
On Twitter, Lisa Abramowicz offered…
"The gap between 2 & 10-year Treasury yields has doubled in less than four months, rising to the highest since 2016. The pace of the rise raises questions about whether there's enough surprisingly positive economic data to justify this quick of a move."
Government bond yields in the United States are surging. The yield on the benchmark 10-year U.S. Treasury note is around 1.5%, its highest in a year. The yield has more than doubled in just six months.
From this tweet—who says bonds can't be volatile?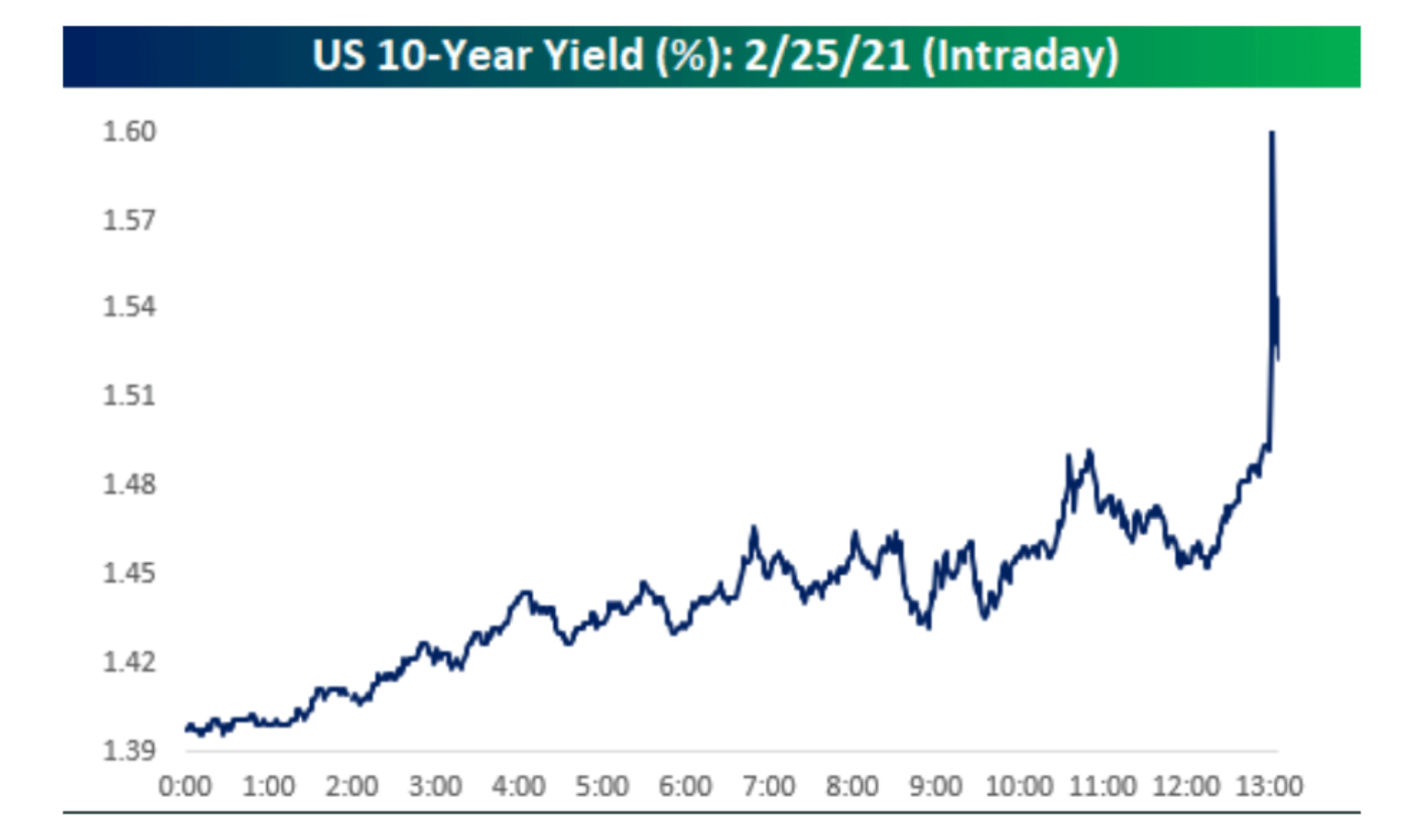 Surging commodity prices and government bond yields continued to fan fears of a damaging rise in inflation. The main driving force may be the possibility that consumer spending is unleashed when we get to the other side of the pandemic.
From Barron's …
"Rising yields can spell trouble for stocks because the opportunity cost of holding equities increases as bonds begin to offer better returns, and because higher borrowing costs can exacerbate debt burdens and limit the ability of companies to buy back their own shares."
What about the TINA acronym: "There Is No Alternative"(to stocks)?
Stock prices have been driven higher and higher because there is nowhere else to make money. There is no alternative. But as bond yields rise, they offer competition to stocks.
From this Business Insider post…
"More pressingly for risk assets has been the pick up in so-called real yields, which strip out the effects of inflation. In the last month alone, 10-year real yields have risen by around a quarter of a percentage point and is one of the indicators that has needled some of the early-2021 euphoria among equity investors."
But then came U.S. Federal Reserve Chair Jerome Powell to save the day, and the week. He said in his testimony to Congress that inflation is still "soft" and the economic outlook is still "highly uncertain," easing fears of a policy change by the central bank.
That is all the encouragement stocks needed as they bounced off their lows on Tuesday, Feb. 23. U.S. stocks rose again on Wednesday before weakening again on Thursday and also into Friday morning.
Powell soothed the markets, suggesting he doesn't see the threat of inflation—ha! The commodities and bond markets would disagree.
From that same Business Insider post…
"'So soothing words for markets seems likely but the inflation fears are unlikely to go away whatever he says,' Deutsche Bank strategist Jim Reid said."
And here is a great resource: a link to a Pimco blog that covers their take on inflation, market conditions and scenarios. Pimco is a highly-regarded global fixed income specialist. That post offers a counterpoint; Pimco is not as concerned.
"And while the outlook for fresh government support reinforces our view that inflation will likely exceed the central bank's target, we still view the longer-term inflationary risks as balanced."
Keep in mind that if you're early in the accumulation stage, the ability to buy stocks at lower prices can be a gift. You might be able to ignore all of the above if you have the ability to withstand volatility and stock market corrections. If you're nearing retirement or in retirement, you might ensure your portfolio is protected.
For me (in semi-retirement) that protection includes those out-of-favour bonds, cash, bitcoin, gold and commodities, and quality stocks. It's my version of an all-weather portfolio that incorporates the ability to take on inflation.
And I am certainly not bailing on my bond ETFs. As I finish up this post on Friday morning, bonds have stabilized. My U.S. treasuries ETF is positive.
The incredible ESG acceleration
As you may recall from previous posts in this space, ESG investing allows you to invest with your ethics and ideals. ESG stands for Environmental and Social Governance. It is another undeniable investment trend.
You might have noticed that innovation in the space is continuing at a rapid pace, with related products attracting strong inflows of assets (see below).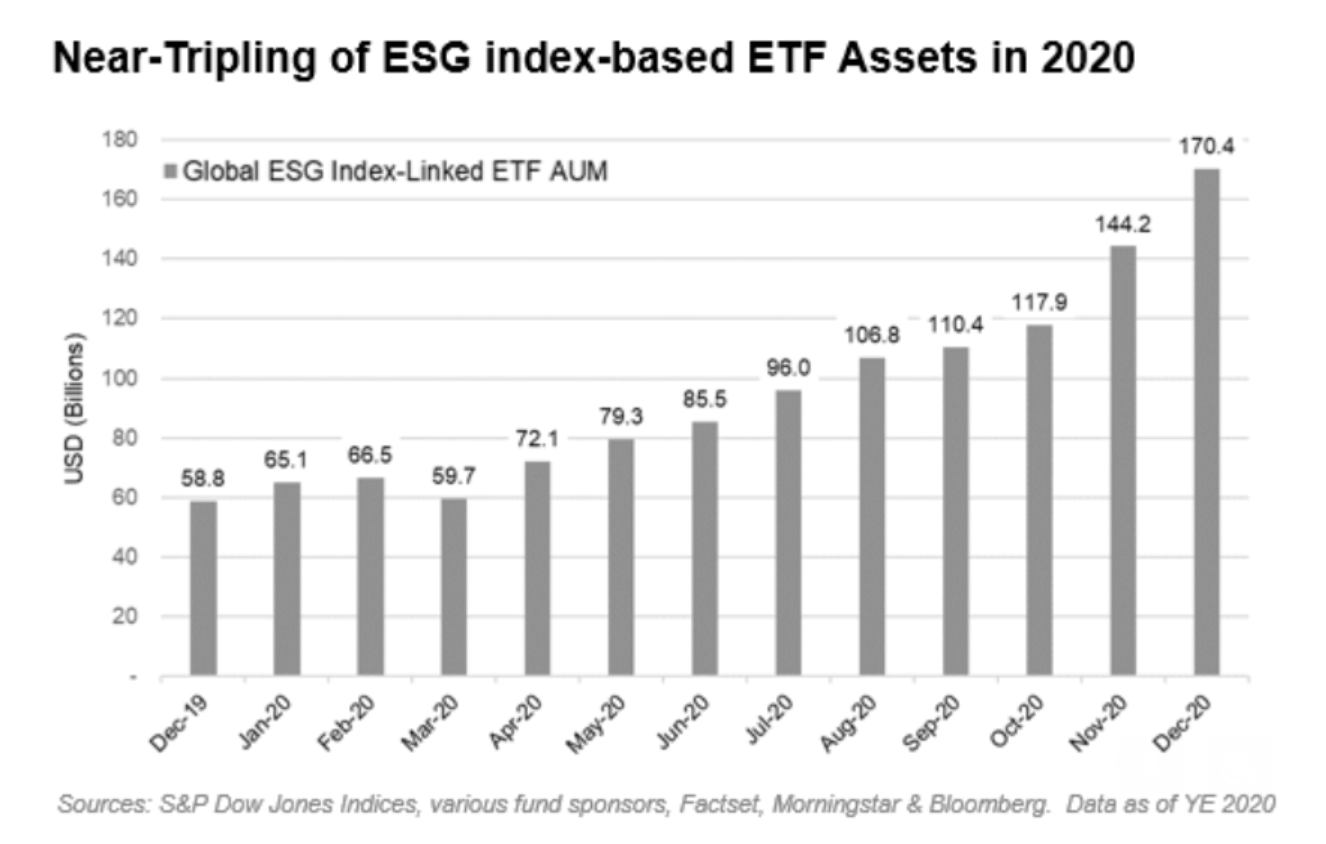 In last week's post, I outlined investing in the EV (Electric Vehicle) market and ecosystem.
I have initiated a position in the BATT ETF from Amplify and will keep you posted as I add to the position over time.
The most explosive stock market recovery in history?
In this tweet from Lisa Abramowicz, we see that the recent U.S. stock market bull run has set many records. U.S. stocks are up 75% from the lows set in March.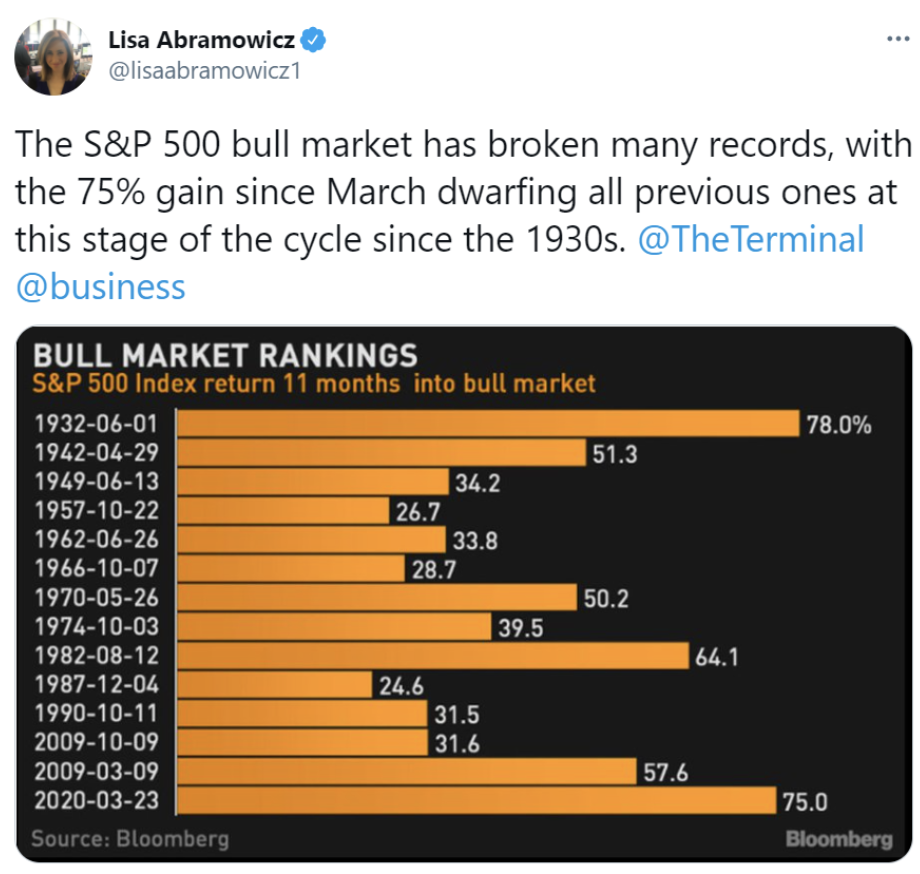 Some may be quick to suggest that the higher they climb, the harder they fall—but we have not seen any significant pullback.
And, as has been pointed out in this space many times, the bull run has been powered by big tech companies. We might even use the phrase "mega-cap tech" as Apple, Microsoft and Amazon are now some of the most valuable publicly-traded companies on the planet.
Has mega tech run out of steam?
There has been much talk of a tech bubble. Non-tech sectors such as energy and financials have been outperforming tech in 2021. In the chart below MTD = month to date.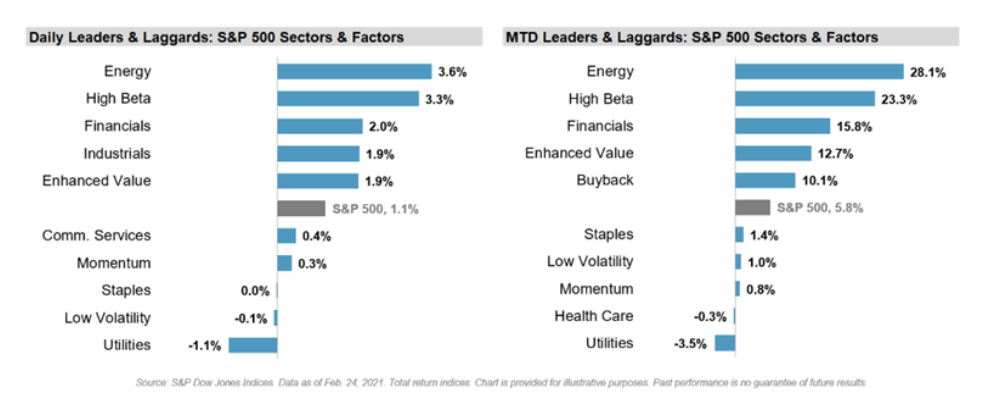 And, perhaps not coincidentally, those are sectors that tend to do well in a rising-rate environment, when inflation is growing concern.
Given the rotation to energy and financials, that may set up well for Canadian markets and Canadian investors. In October, I suggested investors consider energy stocks and the big Canadian dividend payers that include the big banks.
Canadian oil stocks are up 60% from mid October.
Canadian banks have been reporting very good results this week that beat revenue and profit expectations. The BMO equal-weight banks index ETF is near an all-time high.
We will keep an eye on this sector rotational shift.
The tech sell-off is picking up steam
And that tech sell off was getting some digital ink this week.
This was a headline on CNBC:
"Nasdaq falls more than 1% as tech sell-off continues, Dow trades off low on Powell"
The Nasdaq Composite slipped 1.4% on Monday, falling below its 50-day moving average, a key technical indicator, for the first time since Nov. 3. Growth stocks were vulnerable.
Last week, I looked at Shopify. Despite delivering incredible quarterly results, the stock was looking expensive. From the time of last week's post, Shopify is down by over 13%.
The following chart is courtesy of Seeking Alpha:

Another highly volatile growth asset that has taken a hit is bitcoin (which I covered here). The price of bitcoin hit a new high of over US$58,000, to then take a quick dive below $45,393 on Tuesday. That was a steep and quick 22% slide.
There was considerable enthusiasm for the new Canadian bitcoin ETFs from Purpose Investments and Evolve. On my site, I went over the difference between the bitcoin ETFs and the closed end funds (that I use) from 3iQ. The closed-end funds can go "on sale" and sell at a discount.
It is very important to know the distinctions. And be prepared for that incredible volatility. Moving forward, I will find use in the ETFs and the closed-end funds.
Canadian stock traders lost money on Reddit stocks
A few weeks ago, I had suggested that retail investors would be the ones taking it on the chin, for investing in momentum stocks—the Redditor WallStreetBets "stonks," such as GameStop and BlackBerry. (Find out here why they are called stonks.)
Wealthsimple confirmed that Canadian traders are accumulating losses on these "stonks." At least the traders are using Wealthsimple (a stock trading mobile platform).
This Wall Street Journal article also offered that traders on the U.S. side of the border are also losing money. It's just not a fair fight vs the professional traders and hedge funds that now know the rules of engagement and Redditors' strategy.
Once again, I hope younger investors drawn to the trading frenzy (and personal losses) will eventually find their way to investing intelligently.
Get rich slow.
Dale Roberts is a proponent of low-fee investing who blogs at cutthecrapinvesting.com. Find him on Twitter @67Dodge.